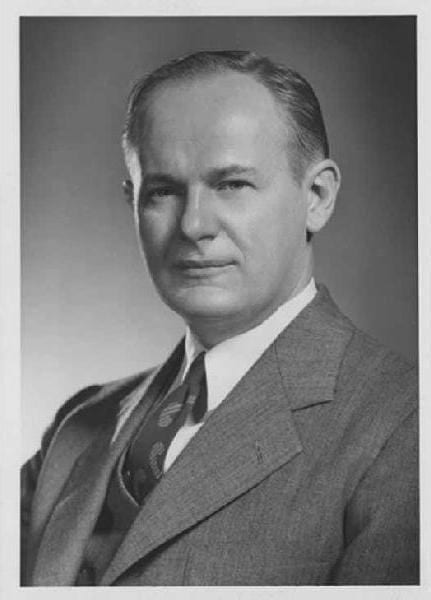 U.S. President Donald J. Trump had a famous uncle, John G. Trump. For many years he was a professor at the Massachusetts Institute of Technology (MIT). I don't know, but I suspect The Donald got his middle name, John, from this uncle, who died in 1985. So, The Donald says he knew his Uncle John and had various talks with him over the years.
John G. Trump was a very celebrated scientist. His chief scientific achievement was in helping the U.S. win WWII by co-inventing radar. Another accomplishment was inventing a medical radiation machine to fight such diseases as cancer.
Even while Donald Trump has been the U.S. president, he has had no qualms in claiming publicly on multiple occasions that he is "a (very) stable genius." He sometimes cites his Uncle John as evidence. But most people know that whoever you have as relatives doesn't necessarily indicate much. Sometimes, you're glad it doesn't. But, of course, it can work the other way, too. We all need to eat a little humble pie when it comes to this subject.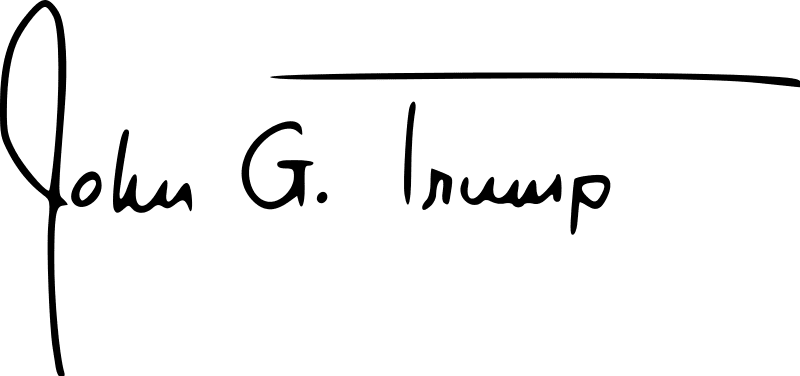 President Donald Trump, a New Yorker all his life, constantly bashes his hometown newspaper by calling it "FAKE NEWS" and "the failing New York Times." Yet the paper actually has been doing quite well financially in recent years. So, that's another of Trump's many lies. The Times has an article today entitled "Trump says he shares his famed uncle's science genius. A friend says the uncle 'would have been horrified.'"
That "friend" is John Van de Graaff whose father was the famed scientist Robert Van de Graaff and John G. Trump's longtime business partner. The article relates, "After the war, [John] Trump's role in helping the military was prominent enough to enable him to ride into Paris with General Dwight D. Eisenhower to set up a Paris division of an MIT facility. Returning home, he co-founded the company with Robert van de Graaff that produced high-voltage equipment for medical and other uses."
This article concludes, "After John Trump died in 1985, Reagan awarded him a posthumous National of Science 'for his introduction of new machines and methods for the widespread beneficial application of ionizing radiation to medicine, industry and atomic physics.'
"A former business partner, Denis Robinson, wrote an obituary for Physics Today that remains one of the most vivid portraits of John Trump. It sharply contrasts with the president's traits of attacking enemies, airing grievances and extolling unproven ideas.
"John Trump 'was remarkably even tempered, with kindness and consideration to all, never threatening or arrogant in manner, even when under high stress,' Robinson wrote in 1985. 'He was outwardly and in appearance the mildest of men, with a convincing persuasiveness, carefully marshaling his facts.'"
So much for the genetics passed down by relatives.