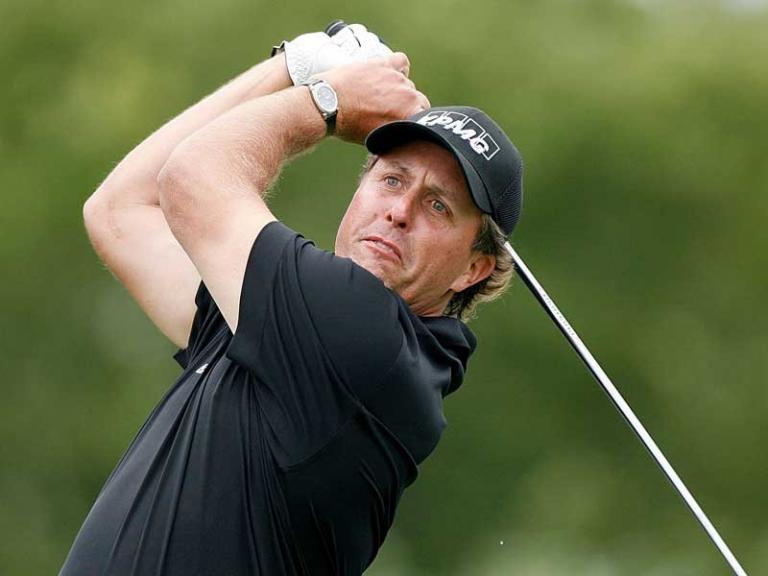 The U.S. Open golf tournament comes to Winged Foot Golf Club this week for the sixth time in this famous golf club's history. For many years during the past century, now president Donald Trump was a member here and played many a round. I know, because one of the caddies on the PGA Tour and Senior Tour lived in New York and caddied many times for Trump at Winged Foot. He told me The Donald always paid well–$200 a round.
Winged Foot–located in Mamaroneck, New York, a short distance from Wall Street in Manhattan–is the venue where Phil Mickelson blew the U.S. Open in 2006. Playing in the last group on Sunday with a one shot lead, he double bogeyed the last hole to lose by one stroke to Geoff Ogilvy. It gave Mickelson the unprecedented distinction of having finished second in this iconic-filled competition for the sixth time.
Sunday, Phil learned that someone had placed a sports bet of $45,000 on him to win this tournament this week. Mickelson–who just turned 50 years of age and is now eligible for the Champions Tour–is rated a 75 to 1 odds to win this tournament. If he does win, that risky gambler will haul off a hefty $3.3 million.
Upon learning this yesterday, Lefty grabbed his cell phone and tweeted to his followers, "Heard someone place 45k on me to win the open at 75-1 (pays 3.3 mil). Hoping for both of us I have a 3 shot lead on 18 tee."