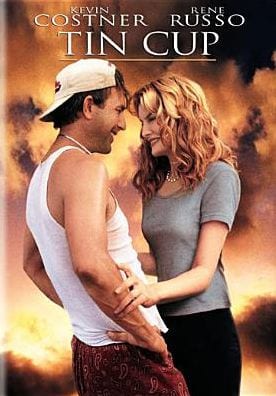 Thinking positive is absolutely necessary to achieve success, whether it's in business, personal relationships, and just about everything else in life, including sports. I know this well because of my profession in competing full time on the PGA Tour and its Champions Tour for thirty years. You've got to envision your goal and set your mind to achieving it. It won't happen unless you think you can do it. That's positive thinking.
Yet I believe positive thinking can be overdone. It needs to balanced with a consideration of the pitfalls that can accompany your journey. That's where planning your strategy comes in.
In golf, you should consider all possibilities when choosing each individual goal. For instance, when a water hazard or out-of-bounds is in play on a particular shot, it is wise to aim somewhat away from that and then hit your shot while thinking positively of where you want the ball to go, thus not thinking of the hazard or OB.
Perhaps nowhere is this made more evident than in the romantic comedy movie "Tin Cup." Hollywood megastar Kevin Costner plays the role of a pro golfer who couldn't get through the PGA Tour's Qualifying School but qualified for the U.S. Open and lost the tournament on the last hole by refusing to play safe, scoring a 12. (For this film, Costner received a Golden Glove Award for Best Actor.) It's because Costner's character overdoes positive thinking by expecting to achieve the impossible. Occasionally that works; but in a large percentage of the cases, it doesn't. Incidentally, Costner's Roy character was a top college golfer at my school, the University of Houston, surely due to our all time record of winning 16 NCAA Team Championships in a period of 30 years with the same coach–Dave Williams.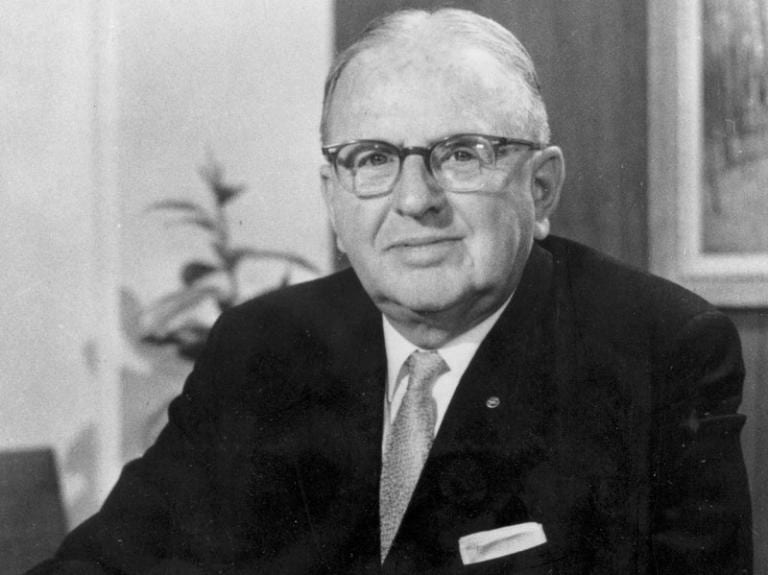 In my early years on the PGA Tour, Norman Vincent Peale's book, The Power of Positive Thinking (1952), was popular with a few pros. The two foremost were my friends Gary Player (9 major wins) and Dave Stockton (2 major wins). Peale (1898-1993) was a Methodist pastor in New York for ten years before becoming the pastor of Marble Collegiate Church in New York City for 52 years, until he retired in 1984. This book was on the New York Times' best-sellers' list for 186 weeks, sold 5 million copies, and was translated into 40 languages.
The Power of Positive Thinking made Rev. Peale a sought-after motivational speaker. One time when I was competing in the PGA Tour's Firestone Invitational, at the Firestone Country Club in Akron, Ohio, I went downtown one evening and heard Dr. Peale give a speech in a movie theatre. I think I had read his book by then.
I did not fully embrace The Power of Positive Thinking. I even got into discussions about this with some of my fellow pros on the PGA Tour. The reason was that I thought it conflicted somewhat with some of my theological beliefs as a Christian. I now feel that I probably was too critical of the book, and I definitely think that I underplayed the importance of working at thinking positive in my profession.
Yet, I think some of my objections to the book were not unsound. My main objection was that Peale advised people to apply certain teachings of the New Testament to their lives despite whether or not they had had what evangelicals call "a born-again" experience with God (John 3.3-5). Thus, Peale advised people to apply the Apostle Paul's instruction, "I can do all things through Christ/him who strengthens me" (Philippians 4.13), thus believing you receive power from God. Another objection I had was that positive thinking can be overdone when it ignores reality. I suspect Donald Trump does both, though I'm not sure of the former.

Donald Trump tells about how his father–successful real estate mogul Fred Trump Sr.–sometimes taking his family, which included The Donald, to attend Sunday services at Marble Collegiate Church to hear the Rev. Norman Vincent Peale. It seems that what Peale preached about positive thinking, at least, made a positive impression on Fred Sr., and by association The Donald.
Years ago, Donald Trump's eldest son Don Jr. reportedly watched televangelist Paula White on TV and became enamored with her. He told his father about White, and they eventually met. Paula White therefore delivered the invocation at Trump's presidential inauguration in January, 2017. And in November, 2019, President Trump appointed her as his spiritual advisor. Paula White is a Pentecostal minister who preaches "the health and wealth gospel" and the "name-it-and-claim-it" practice, both of which many Christian leaders condemn as unbiblical. It should be obvious why Trump could be attracted to this. And Trump's contracting of COVID-19 last week, his hospitalization and seeming recovery, and then his dismissal of the virus yesterday may reflect what White preaches, but surely reflect Trump's overdoing of positive thinking.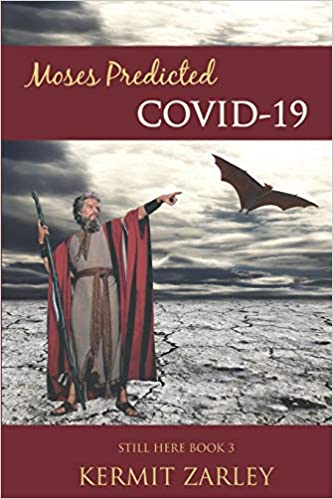 Yesterday, when President Trump left Walter Reed Medical Center and returned to the While House, he told America concerning COVID-19, "Don't let it dominate you. Don't be afraid of it." That's overdoing positive thinking, and it can kill you. Why? It goes completely against what the medical community is saying, not just in the U.S. but around the world, about this very dangerous and contagious coronavirus. It is a failure to respect danger. (See my new book, Moses Predicted COVID-19.)
I believe Donald Trump ignores reality a lot because he suffers from a classic narcissistic personality and therefore demonstrates megalomania. Thus, he believes that whatever he thinks IS reality. He lies so much because he makes his lies his reality. It is similar to the practice of name-it-and-claim-it. I think this is positive thinking taken to the extreme and therefore an overdone positive thinking, and it can kill.