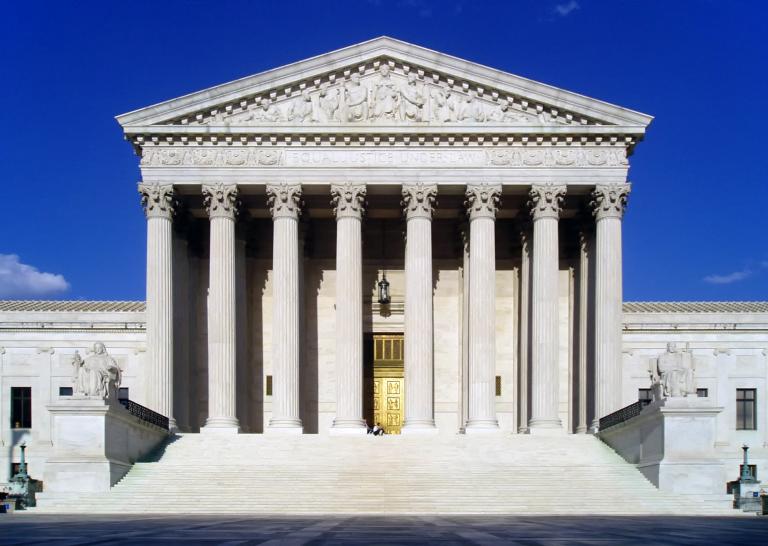 Wednesday, the U.S. Supreme Court ruled 5 to 4 in favor of freedom of religion versus New York Governor Andrew Cuomo's recent restrictions imposed on houses of worship in his state for the purpose of preventing mass spreading of the deadly pandemic called COVID-19 that has now killed over 263,000 Americans this year. This vote concerned the Constitution's First Amendment Free Exercise Clause concerning religion. The vote applies to other states as well, thus also California and Nevada were similar restrictions had been imposed by their governors.
Governor Cuomo's restrictions on public worship were challenged in court by the Roman Catholic Diocese of Brooklyn and the Orthodox Jewish congregation Agudath Israel. They alleged the restrictions treated religion unfairly while allowing essential businesses to operate. The governor had so ruled largely for two reasons: (1) New York state has been the worst COVID state in the country much of the nine months of this pandemic so far, and (2) some Jewish congregations and other events have spread the virus massively.
Supreme Court Chief Justice John Roberts voted with the minority side. He said in his opinion, "It is a significant matter to override determinations made by public health officials concerning what is necessary for public safety in the midst of a deadly pandemic." I tend to agree.
This vote reflects what President Donald Trump has done in placing conservative justices on the bench–an unprecedented three justices in such a short period of time. The most recent is conservative Justice Amy Coney Barrett, who is a very devout Catholic. She replaced deceased Justice Ruth Bader Ginsburg, who was Jewish and a renown liberal.
I think this vote for religion occurred largely due to the religion of the court. That is, Justice Barrett, Justice Brett Kavanaugh, and Justice Neil Gorsuch are Roman Catholics (though Gorsuch now attends an Episcopal Church with his family). Trump nominated all three. He could have been influenced in doing so by his Attorney General William Barr, who also is a strong Roman Catholic.
But was this vote really for religion? If it causes mass covid spreader events, I don't see the vote as favoring religion. What do you say?