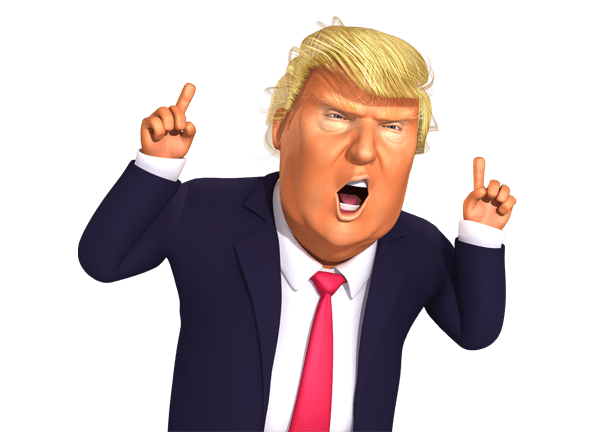 Today was the day that Congress was to certify the presidential election of November 3 Electoral College results, officially making former Vice President Joe Biden the next U.S. president. But President Trump showed up today in Washington for a speech, saying "I'll never concede" the presidential election to Joe Biden.
The nation had been fixated for several days on one state, Georgia, which had a reelection for the state's two Senate positions scheduled for Tuesday. Plus, the state had just been through a recount of the presidential election. Georgia's secretary of state Brad Raffensperger had affirmed without any doubt that Biden had indeed won the most votes in a fair election, therefore defeating Trump.
Nevertheless, on Saturday Trump had phoned Georgia secretary of state and Brad Raffensperger told/asked him to "find" about 12,000 more Georgia votes in order for Trump to win Georgia's electoral vote count. Yet Raffensperger had been saying for days a recount proved that Biden had won Georgia's electoral votes. Trump's language was reminiscent of a mob boss using evasive words that can easily be taken as both a command and a threat, something the braggart New York City real estate developer had been known to do, even as president.
On Monday, that Trump-Raffesperger telephone conversation and transcript were made public by the news media. Carl Bernstein–The Washington Post reporter who, with his partner Bob Woodward, had been somewhat instrumental in exposing the Watergate break-in that caused President Richard Nixon to avoid being impeached–called Trump's talk on this phone call "the smoking gun" comparable to the Butterfield tapes about Watergate.
This phone call seemed to be the last Trump straw in which he helped cause Georgia voters to swing to the other side on the vote yesterday. It resulted in the two Democrats, Rafael Warnock and Jon Ossoff, taking the two Georgia seats in the Senate as a huge upset victory. That resulted in Congress having 50 Democrat senators and 50 Republican senators, with Vice President-elect Kamala Harris being the tie-breaker in the Senate, effectively giving majority rule to the Democrats. President-elect Biden will then be much more able to get through Congress elements of his campaign platform.
Then today, Twitter locked Trump's Twitter account for the next several days. Thus, he doesn't have access to the biggest megaphone in the world. Plus, Twitter announced something unprecedented–that it may ban Trump forever from Twitter.
Congress met today to certify the November 3rd presidential election results, thereby officially recognizing Democrat Joe Biden as President-elect who will take office in two weeks, on January 20th. But a mass of Trump supporters had gathered at the state capitol, just as so many had been saying they were going to do. The congressional proceedings were scheduled to begin at 1:00 PM ET. Senate Majority Leader Mitch McConnell, who had been on the same page as Trump throughout his presidency, gave an unsuspected and scathing speech against Trump and Republican about twelve Senate colleagues who had said they were going to contest the Electoral College vote count today, starting with my home state of Arizona.
Yesterday, President Trump had given a speech, calling for his supporters to go to Washington and prevent Congress from certifying the Electoral College results. It seemed to be an incitement to violence.
So, as the House and Senate convened to begin their proceedings today, masses of Trump supporters started storming the capitol building. They overwhelmed physical barriers, the understaffed capitol police, and about 350 National Guard who had been called out and gained access to the building, which is a federal offense punishable by law. Moreover, if it can be proved that President incited such violence, that is the crime of insurrection.
Members of Congress on the Floor were then told to "shelter in place." But some protestors even made it there to the Floor, within feet of members of Congress. Thus, they were escorted by capitol police from the Floor to safer places in the building. Vice President Mike Pence then announced that he had been in contact with the Joint Chiefs of Staff and with the Department of Justice. He also said that he would soon join members of Congress in carrying out "the peoples' business" by completing the planned certification of the Electoral College votes indicating Biden will be our next president come January 20th.
Karl Racine, Attorney General of the District of Columbia, just minutes ago called for Vice President Pence to invoke the 25th Amendment of the Constitution by declaring President Trump unfit for office these last two weeks of his presidency and take over the president's job.
Has Donald Trump succeeded to Make America Great Again?