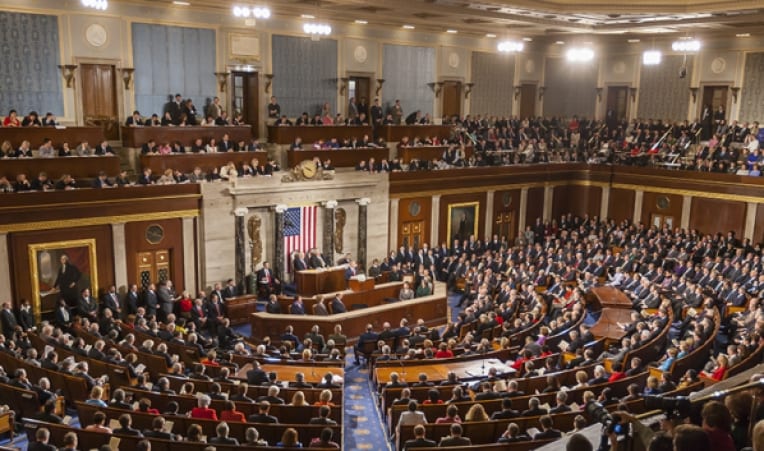 Everybody knows that every since President Donald Trump lost the presidential election to former Congressman and Vice President Joe Biden on November 3rd, Trump has been claiming the election was a fraud and that he won it. Yet neither he nor any of his supporters have been able to muster any reliable evidence as proof. Moreover, Trump has been spending his precious time on this, thus being AWOL from governing respecting this virus and the massive vaccination campaign that is needed. His administration is being heavily criticized here and around the world for not having a vaccination plan at all except to see that the vaccines are delivered to the states. Trump has declared it is then their responsibility to vaccinate the people, yet the states are complaining that they don't have the wherewithal to do that and need federal help. In the meantime, about 3,000 Americans per day have been dying of COVID-19, and the vaccination could save all of them.
Tomorrow is January 6th, the day that all fifty states and members of Congress will exercise the Constitutional formality of recognizing that Joe Biden won the necessary number of votes in the Electoral College in order to be declared officially as president. But a dozen Republican members of the Senate have announced already that they are planning to challenge this affair by declaring that the election was filled with fraud and therefore that Biden did not win the election fair and square.
This is crazy. President Donald Trump and other Republicans have feverishly been trying to overturn this election, mostly by lawsuits. But judges have ruled in about SIXTY lawsuits that the plaintiffs have not provided sufficient evidence to make a ruling in their favor. Thus, they have all of these lawsuits except one in which they gained something menial that doesn't affect the election outcome. This is a shocking number of legal losses!
Even tomorrow, these senators have already stated that they will not be presenting election fraud evidence to justify their goal. There main thrust tomorrow will be that they and certain Arizona Republican members of Congress will challenge the vote in Arizona and perhaps other so-called "swing states," such as perhaps Georgia or Pennsylvania. I live in Arizona.
Thus, all fifty state governments and dozens of courts of law have verified that Joe Biden won the election fair and square to be our next president. Our democracy is based on a fair electoral system, and it has been determined by these august bodies, even the Supreme Court, that this election was conducted with integrity and thus is to be completely trusted. Biden won 7 million more votes than Trump did and 306 electoral votes, which is the same number of electoral votes that Trump won in the 2016 election that made him president, and he called it "a landslide" even though Hilary Clinton won millions of more votes in the general election than Trump did.
In order for this challenge of the Electoral College vote count to be successful tomorrow, a vote would have to be taken in which a majority in both the House and Senate would vote in favor of a recount in the states being challenged. In all likelihood, that's not going to happen. Even this protest will be unprecedented in American history.
Therefore, for these members of Congress to contest the Electoral College count of 306 votes tomorrow, yet Biden only needed 270 to win, it will be a travesty against our democracy. And if they fail at this attempt, they will be hurting the Republican Party.
Yesterday, a letter was made public that was signed by over 200 anonymous CEOs of U.S. corporations asking all members of Congress to "certify" the electoral count and "move on," resulting in Joe Biden being inaugurated as president January 20th. The brief letter further states, "Our duly elected leaders deserve the respect and bipartisan support of all Americans at a moment when we are dealing with the worst health and economic crises in modern history."
This effort was managed by Professor Jeffrey Sonnenfeld of Yale University. The letter continues, "President-elect Joe Biden and Vice President–elect Kamala Harris have won the Electoral College, and the courts have rejected challenges to the electoral process." These CEOs are concerned about the denigrating effect of such an action on our democracy.
Republican Majority Leader of the Senate, Mitch McConnell, is not part of this challenge. In fact, he has warned these colleagues of his not to carry through with their questioning of the electoral vote. He claims it will not succeed and only hurt the Republican Party. Indeed, those 200+ CEOs insinuate in their letter that such a move could cause them to reduce in the future their corporations' financial donations to the Republican Party and increase them to the Democratic Party. If so, tomorrow protest will represent one fourth of the Republican senatorial caucus shooting itself in the foot.