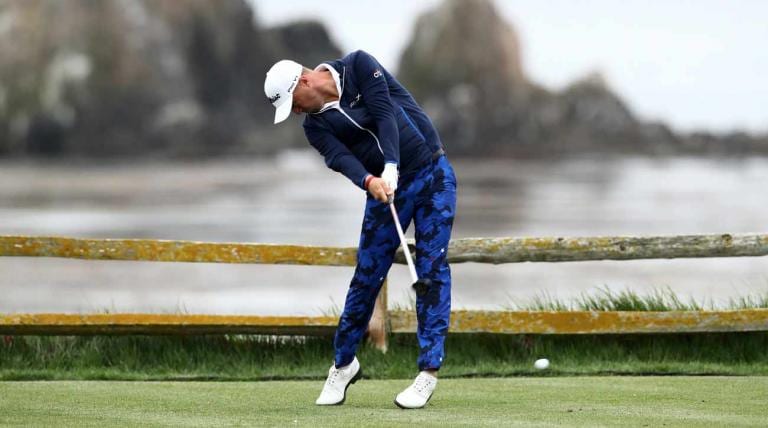 Justin Thomas, the third-ranked pro golfer in the world, came from behind in dramatic form to win The Players Championship at TPC Sawgrass by one stroke over 47-year old, perennial, runner-up, yet world-class player, Lee Westwood. Thomas shot 66 and 68 this weekend, a record, for a 14-under par total of 272 on one of the game's toughest layouts.
Westwood was cruising today, coaxing a 2-3 shot lead until Thomas made his move early in the back nine today. And what a move from a guy is known for such things. He went birdie, birdie, eagle, birdie. On the treacherous little par three 17th hole, with its green surrounded by water, he was safely on the green with his tee shot, yet fifty feet from the hole. He had to make a testy 7-8 foot par putt. Then, on the tough par four 18th hole, with its tight dog-let left fairway around the lake, his fairway metal tee shot hooked almost too much. But the ball wound up in the fairway and long, making for an easy par four for the win. Westwood then canned a sizable birdie putt there to make it one shot difference.
Left-handed and short but steady, Brian Harman, and the big bomber Bryson DeChambeau, finished tied for third at two strokes back of Thomas. It was Thomas' 14 win on the PGA Tour at a tournament the players regard sort of as the fifth major.