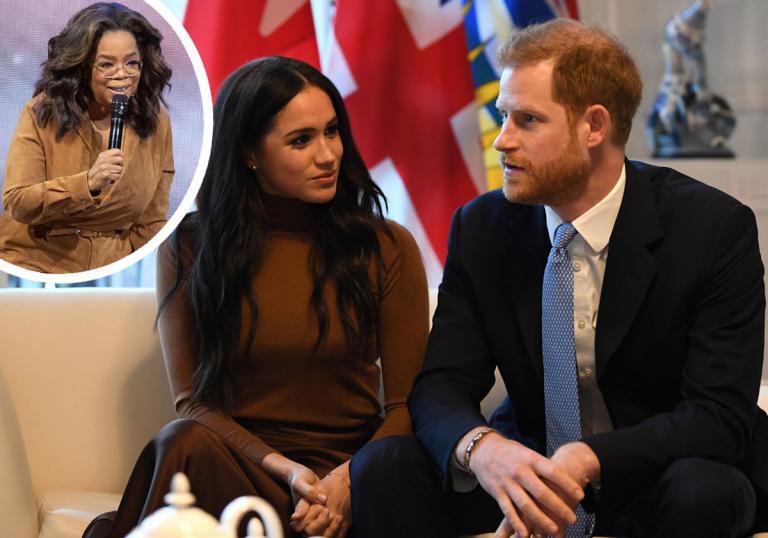 Last Sunday, UK Prince Harry and his wife Meghan were interviewed on TV by the inimitable, African-American, interviewer Oprah Winfrey. It involving shocking revelations about certain unnamed members of the UK royal family being racist against blacks. Meghan is mixed racially, with some African descent in her genes. This former model has beautifully-colored skin.
Harry revealed that some member(s) of the royal family inquired from him only about what color the skin would be of their unborn child. That person or persons, whose identity Harry would not divulge, also said that the child would not be regarded as part of the royal family's inheritance or have the physical protection of guards. Harry was incensed. He said he tried to work through this, but the decision was firm. Red-headed Prince Harry is the Duke of Sussex. I've always thought he seems like a really cool guy I would like to hang out with.
Harry did say that his elder brother, Prince William, with whom Harry had always had a close, brotherly relationship, told Harry when he was dating Meghan to "take it slowly," whatever that means. That seems to have been a warning that marrying a woman with some African descent would not be wise for a man of the UK royal family. Harry says the comment, which he obviously understood as racist, made him angry at his brother. Harry admitted that his relationship with both his brother and his father are now strained. Prince Charles has so far refused to say anything publicly about the Oprah interview. The Queen did make a statement, saying the problem needed to be investigated privately.
Meghan said she felt so unaccepted in her new position as a member of the UK royal family that she struggled with suicidal thoughts. She even asked the family for help by mental professionals about this and help was denied. However, both her and Harry made it apparent in the interview that they were not laying in blame at the foot of Harry's 94-year old grandmother–Queen Elizabeth.
Meghan also said the British press was so intolerable in its toxicity in reporting on her and Harry as a couple. Because of that and this rift in the royal family, Harry and Meghan announced over a year ago that they were taking a break from the royal family by leaving England. They moved to Canada and then soon moved to Southern California. The now have a house in the city of Montecito in the beautiful Santa Barbara County. They even count Oprah as a neighbor.
Such a response from the royal family seems to me so stupid, especially the denial of mental health assistance to Meghan. I suspect it all originates mostly from the heir to the throne–Harry's father Prince Charles. I have never regarded him as a winsome guy and have questioned some of his remarks in the past.
This episode raises the issue of Great Britain's history of colonialism and especially its involvement in the slave trade of Western Africa centuries ago. Neither the government of England nor that of the United Kingdom, like the United States of America, as ever made an official pronouncement of regret and wrongdoing regarding its history of slavery. I believe this is something that both countries must deal with in the future by not only admitting such but also beginning some kind of monetary reparations. A lot of white folks are extremely opposed to such an idea, and I think they are quite wrong.
The UK's Prime Minister Boris Johnson has a history of denying in such wrongdoing in the past by his country. Last summer, it was revealed for the first time that Mr. Johnson wrote and published in 2002 in a magazine article regarding British colonialism in Africa, "The continent [Africa] may be a blot, but it is not a blot upon our conscience. The problem is not that we were once in charge, but that we are not in charge any more." He also at that time defended keeping statues in various UK cities honoring British colonialists who participated in the slave trade. He argued that they "teach us about our past with all its faults."
Weeks later last summer, PM Johnson called for an end to the "I think it's time we stopped our cringing national embarrassment about our history" of colonialism and slavery in Africa.
This week, Mr. Johnson has refused to comment about the Winfrey interview with Harry and Meghan. He has only said, "when it comes to matters to do with the Royal Family, the right thing for a prime minister to say is nothing."