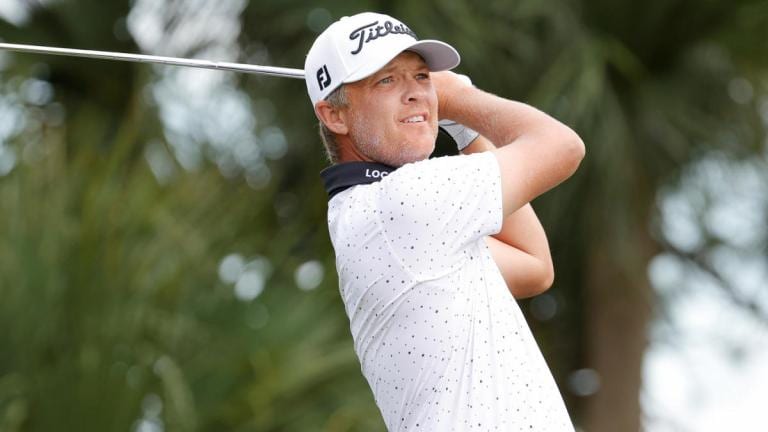 Australian Matt Jones shot a course-record 61 the first day and 66 today to win the Honda Classic in Palm Beach Gardens, Florida, by five strokes for his second win on the PGA Tour. Brandon Hagy finished alone in second place. Jones last won on the PGA Tour the 2014 Houston Open.
Jones mastered all areas of the game throughout most of the tournament. Today, he clawed his way through "the bear trap" magnificently without a scratch. That refers to the 15th, 16th, and 17th holes at the championship-style PGA National golf course that "Jack built." That would be legendary Jack Nicklaus, still arguably the greatest golfer who has ever played the game, having the most major championship titles at 18.
I used to compete every year at PGA National in the Senior PGA Championship. That challenging golf course was a pleasure to play, but only if you brought your A-game. Jones sure had his the first round. His nine-under par 61 was on a windy day in which he shot over ten strokes lower than the average score for the field. Yet the second round he shot 70 to move three strokes behind the leader.
Aaron Wise actually led this tournament by six strokes only to have a complete collapse with his putting. He had several missed putts under five feet today, even registering a four-putt. That is under heard of for the pros at this venue since the greens in Florida as well as a PGA National are rather flat and not lightning fast.
I like Matt Jones' golf swing became he swings the club in the plane so well. That means that when he makes his transition from the end of his backswing to the beginning of his downswing, his club head is on the same path up and down. That makes for accuracy in shots. And Jones was very accurate today, hitting fairways and greens consistently. Maybe this win will be the start of more finishes in the winner's circle on the PGA Tour the 41-year old.