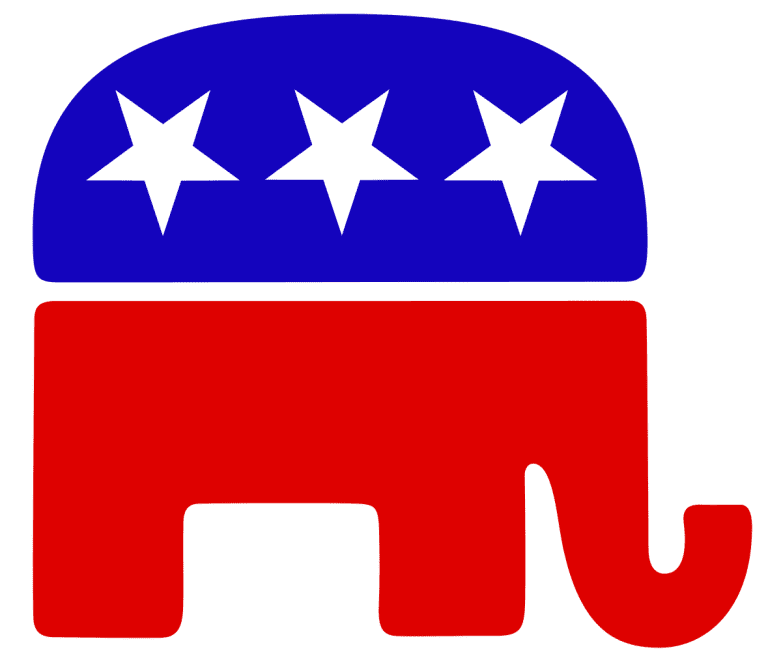 Some red states—having a Republican governor and a Republican majority legislature—are changing their voting laws to benefit Republicans and thereby disenfranchise Democratic voters. Democrats and others are complaining that these new laws restrict voter rights.
Republicans are basing these new voter laws on their notion, still propagated by former Republican President Donald Trump, that the 2020 presidential election was a "fraud," a "hoax, and that the election was "stolen." They argue that voter laws must be changed to prevent such an election fraud in the future.
Democrats and others call that allegation of fraud "the big lie" because all fifty states verified their election results, about sixty Republican lawsuits failed to prove election fraud, and Congress certified Joe Biden as the new president.
President Trump had stirred up the crowd on Certification Day alleging the 2020 election was a fraud. Hundreds in the crowd then stormed the Capitol Building resulting in five deaths and about 140 Capitol Policers officers injured. The House then impeached Trump for the second time, but the Senate's 57 votes to convict him fell short of the required 67 (2/3s of the Senate).
The Georgia legislature was the first to pass voter restriction laws, which happened last week. The Republican-dominated legislatures of Texas, Arizona, and perhaps Florida are expected to follow this Georgia path of restricting voter access.
CBSNews reported about this last Friday. It quoted David Becker, executive director and founder of the Center for Election Innovation & Research, as saying, "Much of the election reform that's being considered right now is based on a fantasy—a lie—the big lie. Much of this reform is not necessary, by any means. The security of the election was remarkably good."
CBSNews added, "The Brennan Center, which has been tracking voting law proposals across the country, that lawmakers in 47 states have introduced 361 bills that would restrict voting access. Of those restrictive bills, at least 55 are currently moving through legislatures in 24 states. So far, 29 of them have passed one chamber, while 26 of them have made it through a committee vote. Overall, five bills have been signed into law, including Georgia's last week."
Some commercial enterprises have objected to this Republican movement to restrict voter laws to favor Republicans. The first to so was Major League Baseball last Friday. It pulled its All-Star Game, scheduled in suburban Atlanta this summer, and issued the following statement: "Major League Baseball fundamentally supports voting rights for all Americans and opposes restrictions to the ballot box. Fair access to voting continues to have our unwavering support." The top pro sports leagues in the U.S. usually refrain from being involved in politics, but that changed last summer when they supported the new Black Lives Matter movement which arose abruptly due to several incidents of police brutality directed especially at African-Americans.
Brian Kemp, Republican Governor of Georgia, responded, "Today, Major League Baseball caved to fear, political opportunism, and liberal lies. I will not back down. Georgians will not be bullied. We will continue to stand up for secure, accessible, fair elections."
This movement has started a virtual war between Republicans and especially the business community, which heretofore had for decades favored the Republican Party. The two biggest corporations headquartered in the State of Georgia—Coca-Cola and Delta Airlines—issued statements objecting to these new voter suppression laws in Georgia. And the same has happened in Texas with American Airlines and Dell Corporation, which are headquartered there as well. Michael Dell, founder and CEO of Dell, provided this statement, "free, fair, equitable access to voting is the foundation of American democracy" and "those rights—especially for women, communities of color—have been hard-earned."
Ex-President Trump sounded off about it yesterday with his usually threatening style. He said, "Boycott baseball and all the worse companies that are interfering with Free and Fair Elections. Are you listening Coke, Delta, and all!"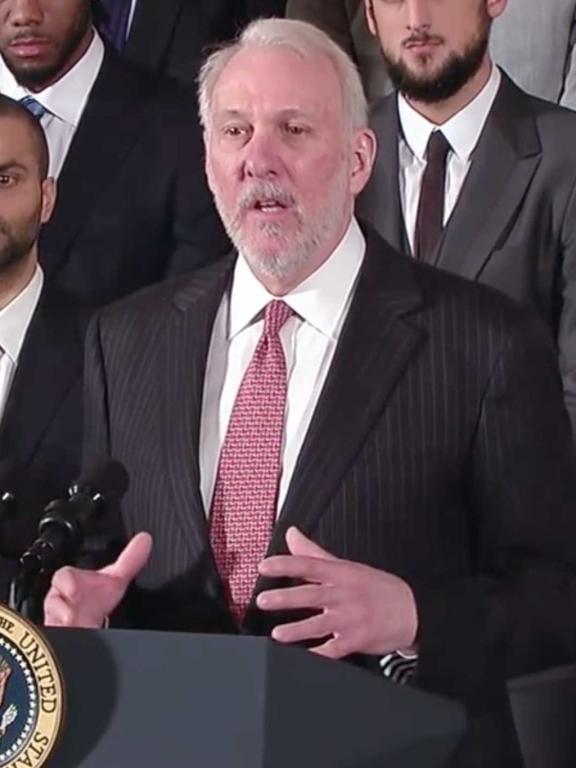 Gregg Popovich has been the head coach of the NBA's San Antonio Spurs for the past 25 years. He is also the winningest coach in NBA history. He is one of only five NBA coaches who have won five NBA titles. "Coach Pop," as he is often called, has been one of the most respected coaches in NBA history, especially by NBA players. Early in his career, Gregg Popovich graduated from the Air Force Academy with a degree in Soviet Studies and considered joining the CIA. Instead, he served five years in the Air Force, partly as an intelligence officer in Turkey. He then went into coaching basketball since he had been a successful basketball player at the Academy.
Gregg Popovich is a man who is generally tight-lipped; but when he speaks, people listen. And that's because he tells it like it is and therefore doesn't hold back. Popovich publicly criticized the election of Donald Trump as president in 2016.
The San Antonio Express-News reported yesterday that Popovich stated, "I simply consider our personal state right here in Texas, and we're doing the identical issues that simply occurred in Georgia so far as voting rights are involved. We have now a governor (Greg Abbott), a lieutenant governor (Dan Patrick) and a lawyer (Ken Paxton) who helped promote the thought that the election was stolen. They carried out themselves in such a means to assist lots of people to imagine the massive lie that Joe Biden didn't win the election.
"And so they knew higher. They don't seem to be idiots. They're deceitful, disingenuous, cynical and really harmful folks to our democracy. And what they're making an attempt to do in our state mirrors what has occurred in Georgia. So, hopefully, folks perceive that these will not be folks to be believed."
I have blogged before about the Republican Party being in decline. I think this movement to suppress voter rights contributes to that.