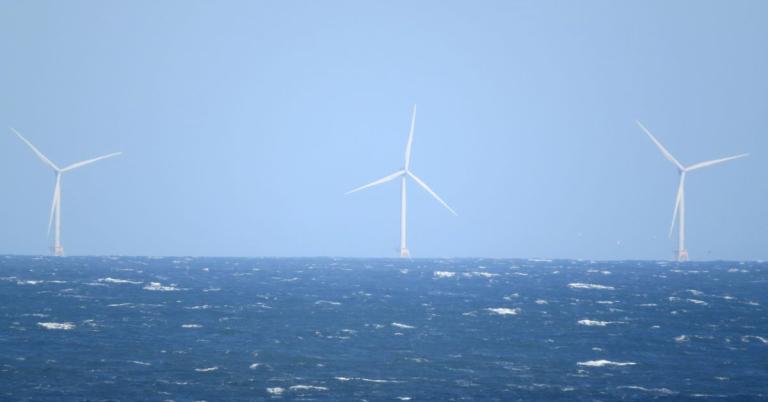 Former U.S. President Donald Trump was up to one of his favorite past times last Wednesday night by phoning Fox News and talking to Sean Hannity live on television. He was ranting again about his outsized grievance against "windmills." We sane folk know them as wind turbines that increasingly contribute to green energy instead those polluting, coal-fired, power stations that Trump promotes since he is a climate denier.
Trump exclaimed to Hannity and his millions of TV viewers, "They're making windmills all over the place to ruin our land and kill our birds. They kill everything."
That immediately set Twitter on fire. Thor Benson tweeted in response, "It's true, a windmill just killed me." Bradley P. Moss tweeted, "I have been killed by a windmill three times this week alone." Frank Dugan said, "I guess this explains all the deal folks in Holland."
So, I guess those windmills keep killing Donald Trump, but he just rises from the dead to keep complaining about them. Seems reasonable. Trump has said before that those "windmills cause cancer."
George Conway–the Washington attorney and husband of former President Trump advisor Kelly Anne Conway, who both comprise perhaps Washington's strangest political power couple of all time–joined in the fun. He tweeted, "What is Biden doing about WINDMILL CANCER (emphasis his)."
I've blogged before about Trump's aversion to wind turbines in a post entitled, "Heh Trump: Skyscrapers Kill Way More Birds than Wind Turbines." In it I state,
"In actuality, those skyscraper buildings that real estate mogul Trump used to build kill way more birds in the U.S. than its wind turbines do. The U.S. Fish and Wildlife Service says in its online article entitled Wind Turbines, 'The most comprehensive and statistically sound estimates show that bird deaths from turbine collisions are between 140,000 and 500,000 birds per year. As wind energy capacity increases . . . bird deaths resulting in collisions with turbines could reach 1.4 million birds/year.'
"In contrast, CNN reports, 'around 600 million birds in the United States die ever year from striking tall buildings . . . according to research from the Cornell Lab of Ornithology. Attracted to artificial light in high-rise (city) blocks, birds can become disoriented and crash into walls, many of which are made of glass–suffering injury and often death.'
. . . . . . . .
"Heh Trump, that's over 600 times more birds that crash into big buildings–some which you're so proud of building–and get killed than birds that crash into wind turbines and get killed."