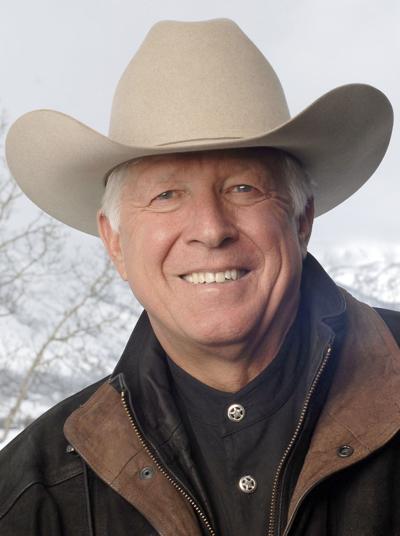 Foster Friess died last Thursday here in Scottsdale, Arizona, where I live. He was 81 years old. He had been undergoing treatments here at the Mayo Clinic for a blood and bone marrow cancer. The gregarious Foster Friess will be greatly missed by friends. With a name like that, how could you not like Foster Friess. His name always reminded me of when I was growing up in Seattle, my family sometimes would go have an evening treat after supper by driving to the ice cream joint called Foster's Freeze.
I was one of Foster's many, many friends. Since he lived in both Scottsdale and Jackson Hole, Wyoming, the always-smiling and positive-thinking Foster Friess often had his picture taken wearing a cowboy hat and perhaps riding a horse due to the founding of his organization Foster's Outriders.
Foster Friess was well known in the financial industry for founding and operating the Brandywine Fund, the flagship of Friess Associates. Investors may be interested to know that CNBC once identified Foster Friess as one of the 20th "century's great investors." Forbes magazine named Foster Friess one the 1990's top stock pickers. That decade, Brandywine Fund had average annual gains of 20% with up to $15 billion in assets managed, of which the Friess family owned 10%.
Foster was a devout Christian and a prominent Republican who once ran for governor of Wyoming. And he and his wife Lynn also were known for being philanthropists to Christian charities and donors to Republican politicians, such as Rick Santorum.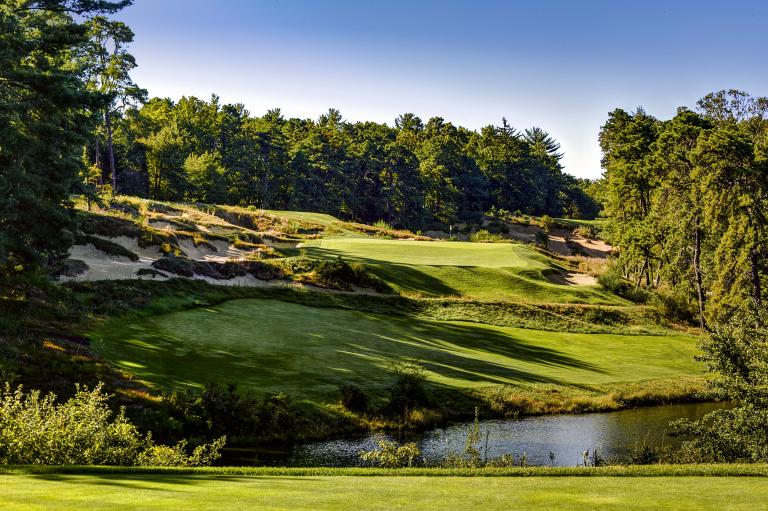 I first met Foster Friess at a private Golf Fellowship weekend retreat held at the elite Pine Valley Golf Club in southern New Jersey. During the 1980s, I worked with my two friends Jim Hiskey and Tom Flory in establishing Golf Fellowship groups throughout the U.S. It was an evangelical Christian ministry to amateur golfers. We played golf together, prayed together, studied the Bible together, and discussed our personal Christian faith together.
Golf Digest has always rated Pine Valley Golf Club as the #1 golf course in the U.S. It is surprising that no major, professional golf championship has ever been held at this venue. It is truly a remarkable golf course design. I have to say that Golf Digest got it right about this place. And that is the only time I ever played Pine Valley.
One day during this Golf Fellowship retreat at Pine Valley, Foster Friess and I were paired together playing the great Pine Valley Golf Club. You'd think that we would have our minds totally engrossed in playing such a world-famous track as Pine Valley. But somehow, we got into a slightly-tense discussion about whether or not Jesus is God. Of course, just about all Christians since the fourth century have been taught, just as I had been, that the Bible says Jesus is both God and man. This teaching was later included in the theological construct called "the doctrine of the Trinity."
Christians who read my blog much know that I was a Trinitarian Christian for twenty-two years until one day a Bible verse caught my attention while I was studying the Bible in my home office. It is in Jesus' so-called Olivet Discourse which he delivered privately to his apostles only a few days before his crucifixion on Good Friday, his resurrection the following Sunday morning, and his ascension to heaven forty days later. Jesus then said concerning his yet future return which he had predicted, "But about/of that day and hour no one knows, neither the angels of/in heaven, nor the Son, but only the Father" (Matthew 24.32/Mark 13.32 NRSV).
Along with this teaching that Jesus is God and its corollary, the doctrine of the Trinity, I also had been taught "the hypostatic union" of Jesus Christ. The Catholic Church had established that Jesus was God during its first ecumenical council, in 325, and it further established its doctrine of the Trinity in its second ecumenical council, in 381. After that, the Church established its doctrine of the hypostatic union to explain how Jesus could be both man and God. The hypostatic union means that Jesus had two natures: a human nature and a divine nature. This teaching was applied to the deeds and sayings of Jesus as recorded in the four gospels of the New Testament. Thus, according to the hypostatic union, church leaders often explained that Jesus said his statement in Matthew 24.36/Mark 13.32 solely according to his human nature. That is, in his human nature he did not know the time of his return, but in his divine nature he did know because, being God, with a divine nature, God knows everything.
All of sudden, when I was reading that saying of Jesus in the winter of 1979-1980, I believe a light went on inside of me. Contemplating that Jesus did not know in his human nature the time of his return, yet he did know it in his divine nature, I then blurted out loud to myself, "That makes Jesus look like a liar. He said didn't know, but he really did know." I then decided that I must have a serious look at this issue.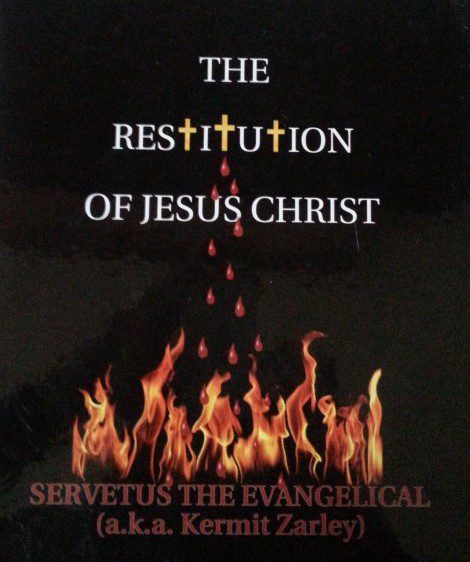 Wow, did I ever. I estimate that for the next thirty years, I read about 1,000 books on the identity of Jesus. And I scoured hundreds of Bible commentaries regarding what they said of the critical Bible texts on this subject, which are several. The result of this immense study was that I wrote a 600-page book on my findings entitled The Restitution of Jesus Christ which I self-published in 2008. I believe this book presents the most thorough and biblical challenge to the teaching that Jesus is God that has ever been published from the viewpoint that Jesus is all that the church has agreed to about him–such as his virgin birth, miracles, sinless perfection, died for our sins as Savior and Lord, and literally arose from dead–except that he is not God.
So, Foster and I did not come to agreement about this. But that is the way it usually has been for me in discussing this subject with my Christian brethren. For the church generally says I am a heretic, and thus not a real Christian, because of I now believe the Bible does not say Jesus is God. Thus, I believe church fathers got this wrong. Nevertheless, Foster was such a loving friend to people that he and I did not let this ruin our Christian fellowship. And in my opinion, that's the way it should be.