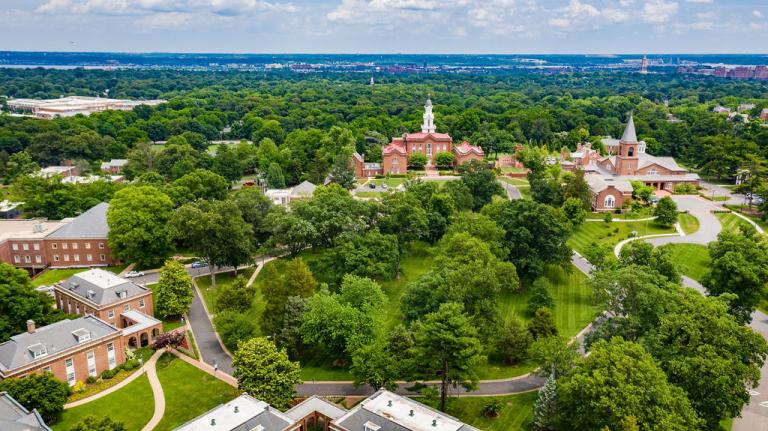 The Virginia Theological Seminary–an Episcopal Church institution located about 20 miles south of Washington D.C.–has announced a reparations program to pay descendants of hundreds of Black people who were either forced without pay or paid very inadequately, from 1823 to 1951, to build and run this seminary as construction workers, gardeners, cooks, dishwashers, janitors, and laundry workers. Payments will extend to perhaps hundreds of their descendants as genealogists pour through records to determine who is qualified for what will be mostly cash reparations.
Virginia Theological Seminary will be the first Christian, educational institution to provide cash payments to descendants of Blacks who lived during the era of American slavery that preceded the Civil War. From 1823 to the end of the Civil War, in 1865, about 290 Black people worked at the Virginia Theological Seminary.
Some other U.S. educational institutions have recently begun giving scholarships and other amenities to such descendants, but this is the first time in the U.S. in which cash payments are being given by them. For a rather small school, which graduates about fifty students per year, Virginia Theological Seminary has a $191 million endowment from which to draw such payments.
Black reparations are growing in the U.S. (See my two previous posts about this subject here and here.) Early this year, Virginia Governor Ralph Northam signed a law requiring five public universities to create scholarships and community development programs for Blacks. The City Council of Evanston, Illinois, is now distributing $10 million to Black families as housing grants. The Catholic Church has begun similar reparations as well.
Such programs elicit the question of admission of guilt for American slavery. William A. Darity, a professor of public policy and African-American studies at Duke University, said of this reparations program to begin at Virginia Theological Seminary, "This is not a matter of personal guilt. This is a matter of national responsibility." Thus, I think we Americans can expect, and rightfully so, that such programs will spread throughout the USA long into the future.