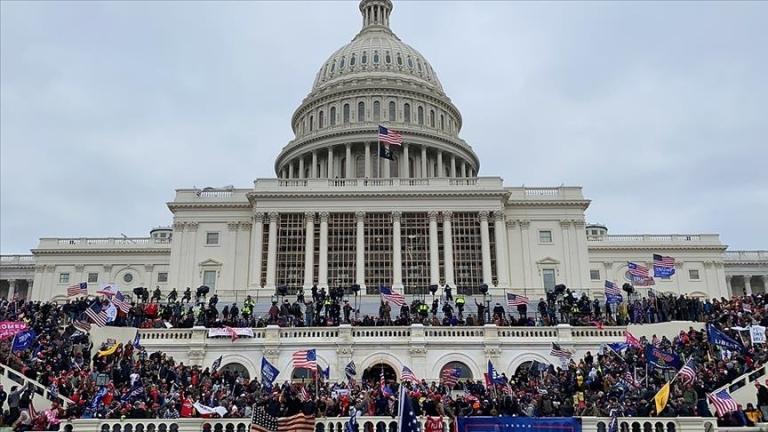 The hearings of the House select committee to investigate the Capitol riots that happened on January 6th last year–which led to the House' second impeachment of President Donald Trump due to accusing him of inciting an insurrection that day–are scheduled to begin next Tuesday. Democratic Speaker of the House, Nancy Pelosi of California, has been in charge of selecting and approving committee members. We need this investigation.
The Democrat-controlled House shouldn't even have had to do this. It's because the Senate, which is evenly-divided between Republicans and Democrats, had lacked the required sixty votes to form such a committee to hold these hearings. That was due to Republican opposition to having such an investigation. Republicans did not want the truth to come out about what happened. We've already had lots of TV coverage showing the violent nature of that riot, which resulted in 140 Capitol Police officers injured and five people dead. It was amazing that none of the 535 members of Congress, gathered there to certify the November election, had been injured or killed.
The selection of the committee members is based on Democrats having the majority of the membership in the House. So, Pelosi and her Democratic caucus selected thirteen committee members. They consist of twelve Democrats and one Republican–Liz Cheney, of Wyoming. She is the daughter of former Vice President Dick Cheney who served in the George W. Bush administration. When President Trump falsely alleged an election fraud, and especially when he stirred up the crowd to assault the Capitol, Ms. Cheney opposed the large majority of her Republican Party by blaming Trump.
House Minority Leader Kevin McCarthy of California had the authority to select five Republican House members to also serve on this investigative committee. He made public his selections, three of whom had opposed on January 6th the certifying Joe Biden as having won presidency in last November's election. But Pelosi had the authority to accept or reject McCarthy's selections.
Today, Pelosi rejected two of McCarthy's picks–Jim Jordan of Ohio and Jim Banks of Indiana. McCarthy then threatened to pull the Republican Party out of participation on the investigative committee.
That would be par for the course, since Senate Republicans had already opposed, and thereby prevented, such an investigation in the Senate. And if Republicans then allege that since the committee would consist of all Democrats, it should be kept in mind that Republicans prevented their participation on such a committee twice, that is, in both the Senate and then the House.
I think Pelosi did the right thing, at least concerning Jim Jordan. I think he is a complete jerk. He used to be a wrestling coach. As a politician, he acts like he's still wrestling in the ring. If he was on that committee, he would turn it into fiasco that would look something like a wrestling match at a circus.
Consequently, if Jim Jordan was on that committee, I would not watch those televised hearings. Yet they are important to our democracy. Trump and that insurrection put our democracy in serious imperil. WE THE PEOPLE therefore need to know the details of what happened on January 6th so that laws, or whatever, can be passed that will prevent such a thing, or worse, from happening in the future.
What do you think?