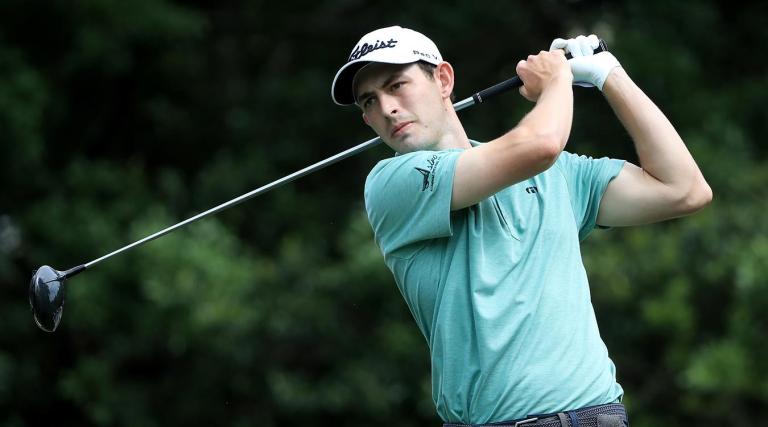 Patrick Cantlay capped off his recent victory run by defeating Jon Rahm today by one stroke to win the PGA Tour's season-ending Tour Championship at East Lake in Atlanta, Georgia. In doing so, Cantlay also won the FedEx Cup, which was worth a bonus of $15 million. It was Cantlay's sixth PGA Tour win. After winning the BMW Championship last week in perhaps the PGA Tour's most thrilling playoff–which lasted for six holes against Bryon DeChambeau–Patrick Cantlay, at only 27 years of age, has now vaulted himself into superstar status in professional golf worldwide.
Cantlay led this tournament throughout, but he only shot a one-under par 69 to stave off the top thirty players on the PGA Tour this year in this elite and final tournament of the season. Rahm the bull stayed within firing range of Cantlay most of the day, from one to three strokes back of him, making it a two-man race to the finish line. But Rahm, currently the #1 golfer in World Ranking, just couldn't make any putts like he has been doing lately, especially when he really needed them.
After he won, Cantlay said in the televised media interview, "It's the longest lead I've ever held. I just tried to stay day after day in the present." Cantlay says to help him do that, he's been practicing meditation.
When asked why he is so stoic when he wins, Cantlay said he hasn't been able to make that transition from being focused on the task at hand, and then when achieving his goal to let loose with his emotions. He cited Tiger Woods as the player who could do that better than any other.
But I suspect that now superstar Mr. Cantlay should just keep on doing what he's doing without trying to copy cat someone else, even if it is the great Tiger.