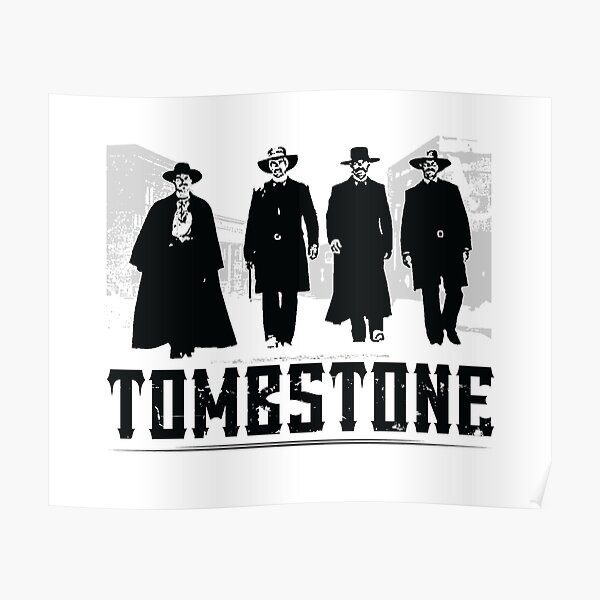 I live in Arizona. "Tombstone" is a classic, Hollywood, Western movie that was filmed in 1993. Film critics and actors involved claim "Tombstone" is quite authentically-based. It is about real-life people and events that occurred in Tombstone, Arizona, during 1881. The lead character of the film is Wyatt Earp, played by Kurt Russell. Earp was the sheriff of Tombstone and a renown gambler. The leading, supporting figure in the film is John Henry "Doc" Holliday, played by Val Kilmer. Holliday was a dentist, gunfighter, gambler, and close friend of Wyatt Earp. Earp and Holliday were leading figures in another and similar western movie, "Gunfight at the O.K. Corral."
Val Kilmer played the role of Doc Holliday in the 1993 Hollywood movie "Tombstone." Twice in the film he uttered the line, "I'm your huckleberry." Both times he said to film protagonist Johnny Ringo, and that line has stood out.
What is a huckleberry? It is a tasty, small, red or blue-colored berry that grows throughout much of North America and is sometimes mistaken as a blueberry. Huckleberry is the state fruit of Idaho. I was born and raised next door, in Washington state. In my dad's later years of his life, he liked to go camping in the beautiful, snow-capped mountains of Washington State and pick wild huckleberries to eat and with which to make pies. My dad was a chef and restaurant owner all of his adult life.
The first time in the "Tombstone" film that Val Kilmer utters the line to Johnny Ringo, "I'm your huckleberry," is when Wyatt Earp confronts Ringo in a street at Tombstone. Doc Holliday sees it happening and walks over to them with his hand on his holstered pistol and says to Ringo, "I'm your huckleberry." That is an age-old, Southern phrase that means, "If you want to fight, I'm your guy." Kilmer revealed years later after the filming that when he first read the script to consider playing Doc Holliday in it, he said that line, "I'm your huckleberry," won him over.
Like back in those days of the gunslinging wild West in Tombstone, we've got a fight going on here in Arizona again, and there's something about it that reminds me of that line uttered by Kilmer in Tombstone, "I'm your huckleberry." But I'll get to that later.
This fight has to do with ex-U.S. President Donald J. Trump, who I think could have been a gunfighter himself back in those old Arizona days or perhaps, better yet, an actor who played such a part. For, this Donald Trump, I'll give it to him, is a showman.
Trump, as we all know, lost the election nearly a year ago to remain president another term and has been squawking ever since that it was a fraudulent election stolen from him. But it is all lies since about sixty court cases proved it so. But truth means nothing to Trump. He continues to spout what is now called the Big Lie and still has most Republican voters believing it according to polls.
Arizona was one of about four swing states in that past presidential election. Maricopa County includes Phoenix, the nation's fifth largest city. Thus, Maricopa County is Arizona's largest county. About 2.1 million votes were cast in Maricopa County in last year's presidential election, and Democrat Joe Biden won over 45,000 more of those votes than Republican President Donald Trump did. So, Trump called for a recount in Maricopa County. Since the Arizona state legislature is predominantly Republican, the Maricopa County conducted no less than three recounts and found that there was no fraud at all, thus Biden won fair and square.
Yet, the Arizona Republican Party still was not satisfied. So, they hired a firm out of Florida that had never conducted an election recount to do yet one more recount that was turning about to be a comedy of errors. For, would you believe that the name of this company to conduct the recount is Cyber Ninjas? No joke! They said they would finish their job in two months. Six months later, they still were not done. Finally, they finished and announced their result: Biden won 360 additional votes than had originally been counted!
Friday, private citizen Donald Trump claimed there also was massive voter fraud in last year's presidential election next door to Maricopa Count, Arizona, which is Pima County, the second largest county in Arizona. Does this man ever give up? Apparently not, and my book, What Happened to Trump Was in that Bible, to be released soon at amazon.com via Kindle Direct Publishing, will inform you more about how this guy came to be the never-give-up-guy that he is.
Yet, after the Cyber Ninjas had revealed the report of their recount, Republican Governor Doug Ducey finally said that enough is enough. He said of that fourth and final recount, "When it comes to the audit, like the three audits that preceded it it's now over. The outcome stands, and the 20202 election in Arizona is over." Experts, even in the Republican Party, had been mocking that Cyber Ninjas audit.
Chuck Huckelberry (slightly different spelling from Kilmer's "huckleberry" line) is a native of Tucson, Arizona. He also is the Pima County Administrator who carries out the policy of the Arizona Board of Supervisors. Wednesday, Huckelberry could have said in preparation to his following remark, "I'm your huckleberry." For he announced concerning last year's presidential election, "Pima County conducted a free, fair, secure, and accurate election. The results were publicly audited via hand count by the County's Republican and Democratic parties and the results were certified by the Pima County Board of Supervisors and Arizona Governor Doug Ducey."
(Last week, the U.S. House of Representatives' special committee investigating the January 6th Capital riot took testimony from an anonymous Republican Maricopa County official who called the Arizona vote audit by Cyber Ninjas "the biggest threat to democracy in my lifetime.")