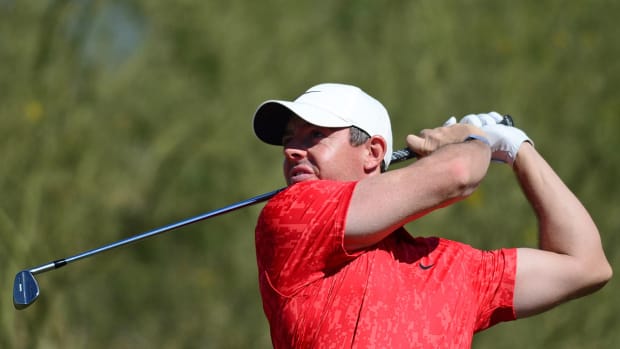 Four-time major winner Rory McIlroy shot a six-under par 66 today to overtake leader Rickie Fowler to win the CJ Cup @ Summit in Las Vegas, Nevada, by one stroke over Collin Morikawa, who shot a ten-under par 62. At 32 years of age, it was McIlroy's 20th win on the PGA Tour. Rickie Fowler, who started today with a two stroke lead over McIlroy, had the Sunday blues as he double-bogeyed the sixth hole and putted poorly. He tied for third with Kieth Mitchell, who led the tournament by five strokes halfway.
McIlroy said in the media interview after his round today regarding his poor performance for the Europe Team in the Ryder Cup recently, "I was really disappointed," and that gave him impetus to work on his game and win today.
McIlroy had occupied the #1 World Ranking in professional golf for quite some time, and then his game left him. Today, he said concerning his attitude, "It's just a matter of me getting back to playing golf and playing golf my way. That starts with being creative and being visual and maybe sort of sifting through the technical thoughts and not maybe being as technical with it."
One of the main sayings on the PGA Tour, even going back to my day out there, has been, "Paralysis from Analysis." The game does that to you because the golf swing is such a intricate thing compared to all other sports. Even great athletes in other sports who play golf say about this greatest game on grass. Thus, sometimes you need to forget about the mechanics of the golf swing and just go hit the ball, find it, and hit it again, without thinking about much more than, "what did I shoot?"
On the senior Champions Tour, they used to say that when you get in your 60s, but especially your 70s, the guy who wins is whoever can remember what he shot. Bernhard Langer, who is 64-years old, doesn't seem to have that Alzheimer's problem yet. He is like ole man river, still moving along smoothly at or near the top of the heap. He finished tied for fifth today in the SAS Championship, two strokes behind winner Lee Janzen, after leading the tournament starting the last round today.