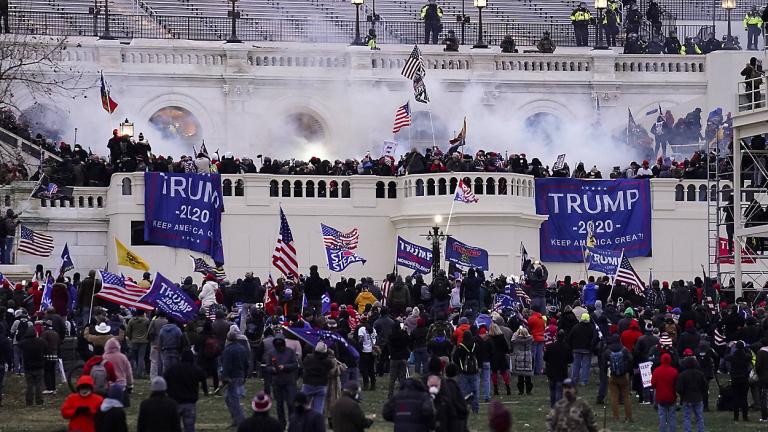 Today, U.S. District Court Judge David Carter issued his written ruling, 44 pages in length, in the lawsuit accusing former President Trump's attorney John Eastman of trying to overturn the 2020 election of Joe Biden as president. Eastman had presented Trump with a plan to get Vice President Mike Pence to reject the electoral votes, which had Biden winning the election, and calling for a reelection, and Trump following this plan on January 6th, which caused the Capitol riot. Carter also says of Trump in the ruling, "Based on the evidence, the Court finds it more likely than not that President Trump corruptly attempted to obstruct the Joint Session of Congress on January 6, 2021."
Carter further explained in his ruling, "If Dr. Eastman and President Trump's plan had worked, it would have permanently ended the peaceful transition of power, undermining American democracy and the Constitution. If the country does not commit to investigating and pursuing accountability for those responsible, the Court fears January 6 will repeat itself." This statements adds further pressure to Attorney General Merrick Garland and his Justice Department to investigate whether or not President Trump did indeed try to obstruct Congress on January 6th to overturn the election. So far there is no evidence that the D of J has been doing so.
The main result of Judge Carter's ruling is probably his directive to have 101 John Eastman emails turned over to the special committee investigating the January 6th Capitol riot. Carter's ruling is the first instance of anything coming forth from U.S. courts stating that former President Trump likely committed obstruction of Congress in its official capacity of certifying the Electoral College results on January 6th. Although the judge's statements are not an indictment of Trump, legal experts say they will have some influence in the future.