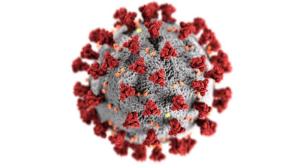 The Associated Press reported yesterday that China approved over two years ago the mRNA vaccine made by Pfizer and BioNTech, but it still refuses to administer the shots due to its own pride in trying to produce such a vaccine itself, which it has not been able to do. Fosun Pharma had agreed to distribute the Pfizer vaccine to China.
The AP article states: "Now health experts say that delay — a result of putting politics and national pride above public health — could lead to avoidable coronavirus deaths and deeper economic losses because whole cities would be locked down to insulate the country's unprotected population.
"'The biggest issue is about the delay of the reopening,' said Xi Chen, a health economist at Yale University'sSchool of Public Health. 'The consequences will be huge, the supply chain disruption, the disruption to all kinds of service sectors.'
"Studies have consistently shown that vaccination with mRNA vaccines made by Pfizer-BioNTech and Moderna offer the best protection against hospitalization and death from COVID-19. Chinese vaccines made with older technology proved fairly effective against the original strain of the virus, but much less so against more recent variants.
"As this evidence became clearer, even countries that initially used Chinese vaccines and some other less effective Western-made vaccines have turned to mRNA vaccines for booster shots and new vaccinations.
"Not China. Regulators have not publicly said why they have not acted — the mRNA vaccines are authorized in much of the world and have proven safe and effective in hundreds of millions of people. But a Chinese health official and another person directly involved in the negotiations told The Associated Press that authorities have held back because they want to master the technology in China and not depend on foreign suppliers. Both spoke on condition of anonymity, given the sensitive nature of the issue.
"For more than a year, the approach seemed defensible. The country was able to keep the virus at bay better than any other large nation with its strict 'zero COVID' approach that isolates infected people and locks down communities when infections pop up.
"But now, the highly transmissible omicron variant is testing that strategy, requiring ever wider and longer lockdowns that are taking a greater economic and human toll. While other countries are able to operate close to normal because their people are protected by vaccination or previous infection, China is left with only its lockdown strategy to avoid huge numbers of hospitalizations and deaths.
"China may be changing its mind. The Communist Party-owned Global Times newspaper reported last month that Fosun Pharma is still working with health authorities on its approval and Shanghai authorities recently issued new policies that could allow the import of COVID-19 vaccines."
See Kermit Zarley's book, Moses Predicted COVID-19: