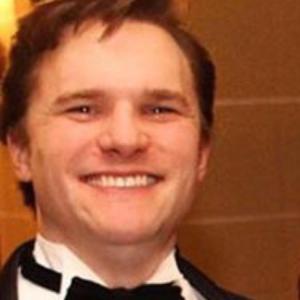 Republican Sinners may have broken the law, by trying to overturn the 2020 presidential election in Georgia, and afterwards got converted. That's right. A Republican named Robert Sinners was the leader of the Trump campaign in Georgia for the presidential election in 2020. On December 13, 2020, thus over a month after Trump lost the election, Sinners sent an email to a group of fellow Georgia Republicans who had been selected to declare themselves "alternate electors" to replace the true Democratic electors who were to represent Joe Biden's win in Georgia. Why? They claimed the election had been fraudulent and that incumbent President Donald Trump had really won that election in the State of Georgia.
A meeting of these electors was actually held 18 hours later in the Georgia capital, which itself may have been against the law. Sinners' email prepared them for this meeting by saying, "I must ask for your complete discretion in this process," meaning "secrecy." The email explained that it was imperative to get "a win in Georgia for President Trump."
Sinners' email also directed those pseudo-electors to falsely tell security guards, upon arriving at the statehouse, that they were attending a meeting with state senators Brand Beach and Burt Jones. They needed to meet there to make their fake elector's slate viable under law to block Biden's win.
An important question is if, and to what extent, higher Republican officials, especially President Trump, were involved in this scheme of fake electors, which extended to five other states. This scheme reportedly was hatched by President Trump's attorney John Eastman.
District Attorney Fani Willis of Fulton County, Georgia–where Atlanta is located–has been conducting an investigation into that 2020 presidential election process to try to determine if the Trump campaign broke any state and/or federal laws. That may have worried Sinners. I wonder if he knew that verse in the Bible that says, "your sin will find you out" (Numbers 32.23).
You may recall that Republican President Trump initiated an hour-long conference phone call with Republican Raffensperger on January 2, 2021, thus eighteen days before Trump was to vacate the White House. Trump said to him, "So look. All I want to do is this. I just want to find 11,780 votes, which is one more than we have. Because we won the state." Raffensperger spoke respectfully to power yet tenaciously refused Trump's pressuring and seemingly seditious request.
Trump then threatened Secretary Raffesnperger by asserting that Georgians would vote against him in the next election because he was not helping Trump remain president. Trump said to him, "You have a big election coming up, and because of what you've done to the president — you know, the people of Georgia know that this was a scam. Because of what you've done to the president, a lot of people aren't going out to vote, and a lot of Republicans are going to vote negative because they hate what you did to the president. Okay? They hate it. And they're going to vote. And you would be respected, really respected, if this can be straightened out before the election."
A transcript of that phone call got leaked. Then the audio of it was made public. Trump defended himself with the same words he used regarding his earlier phone call to Ukraine's President Volodymyr Zelenskyy by saying, "It was a perfect call." Sounds like mobster talk to me.
It turns out that Robert Sinners is now working in the office of Georgia's Secretary of State Brad Raffensperger. He says, "Following the former president's refusal to accept the results of the election and allow a peaceful transition of power, my views on this matter have changed significantly from where they were on December 13. Should I say it–Robert got converted and is no sinner anymore.