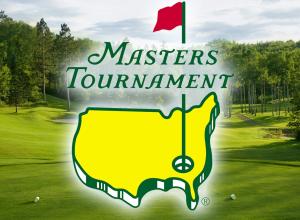 Augusta National Golf Club chairman Fred Ridley announced this morning that LIV Golf pros would be invited to participate in the 2023 Masters Tournament who are "eligible under our current criteria." Thus, the Masters–the first of the four major championships in golf each year–will not ban LIV pros, including those who departed from the PGA Tour. This decision affects about a dozen PGA Tour players who defected to LIV. The 2023 Masters Tournament is scheduled for April 6-9.
In case you don't know, Saudi-backed LIV Golf is an upstart professional golf league that began in May this year as a competitor with other pro golf associations around the world, especially the PGA Tour. The PGA Tour suspended its members who joined LIV Golf because that was a violation of its charter rules.
Ridley further divulged, without naming LIV, "Regrettably, recent actions have divided men's professional golf by diminishing the virtues of the game and the meaningful legacies of those who built it. Although we are disappointed in these developments, our focus is to honor the tradition of bringing together a preeminent field of golfers this coming April."
The other three major golf championships–the U.S. Open, (British) Open Championship, and PGA Championship–have not yet made a decision on LIV players. (None of the four majors are owned by the PGA Tour.) But with the Masters coming out first like this, it is likely that the other three majors will decide to accept LIV Golf players as well. A big question is how the Official World Golf Ranking will respond since it has a profound impact on the qualification criteria of these majors.
This decision by the Masters Tournament would seem to be a blow to the PGA Tour. But the main question will be the outcome of the lawsuits that the PGA Tour and LIV Golf have against each other. However, courts take a long time, so we may not know that outcome until 2024 or later. As Mr. Ridley hinted, LIV Golf has divided men's professional golf, and it may become more apparent with these lawsuits.
These lawsuits may depend mostly on whether the PGA Tour charter rule is legal–that its members may not compete in a foreign golf tournament without a release from the PGA Tour's commissioner, and the maximum is three releases per year. The PGA Tour will argue in court that its survival depends on guaranteeing its sponsors and television network partners a reasonably good field at all of its tournaments.