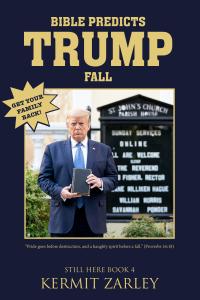 The $1.6 billion defamation lawsuit by Dominion Voting Systems against Fox News, owned by Australian media giant Rupert Murdoch, came to the forefront in the news media today as Dominion's court filing was reported by The New York Times for the first time. Shocking statements appear in its legal filing based on discovery involving emails and other such evidence sent by various Fox News staff. Dominion is seeking this exorbitant amount in damages it claims it suffered in its reputation from being the main company that furnished U.S. states their voting machines in the 2020 election. Fox News had many guests on its televised news programs that claimed Dominion had electronically changed a substantial number of votes for Donald Trump to Joe Biden in various states that fraudulently caused Biden to be elected. Yet no evidence has emerged to prove this claim.
Fox News likely had more to do with Donald Trump being voted as U.S. president in 2016 as any other entity in the world. Fox News hosts Sean Hannity, Tucker Carlson, and Laura Ingraham were the foremost influencers in doing so. Yet Dominion's court filing alleges that these Fox hosts eventually did not believe Trump's lie after the 2020 election, which he still purports to this day, that the election was fraudulent to point that it was stolen from him even though these Fox hosts led their viewers to think they did support the lie.
For example, Dominion's court filing claims that on November 13, 2022, Tucker Carlson texted a Fox News producer saying of the 2020 election, "there wasn't enough fraud to change the outcome." That is what President Trump's Attorney General lapdog William Barr said in late 2020 right before he resigned, likely so Trump couldn't fire him. But only weeks later, on January 6 this year, Carlson texted the same producer, calling Trump "a demonic force, a destroyer." And he added, "But he's not going to destroy us." The sometimes mafia-talking conman from New York City maybe already has if Dominion wins this lawsuit.