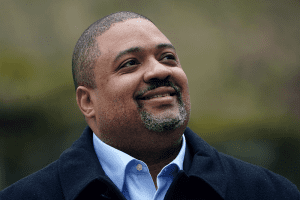 Manhattan District Attorney Alvin Bragg surprised former President Donald Trump and his lawyers Thursday by announcing that his office had gotten the vote of a grand jury investigating Trump to indict him. The case involves either one or two women whom Trump supposedly paid hush money to only days before the 2016 presidential election to keep them from going public with their allegations that they had a sexual relationship with Donald J. Trump. The ex-president is being investigated for criminal wrongdoing in at least five situations, and this one is generally considered the weakest case and least important. However, in a way, it is the most important because if the voting public had known of these sexual trysts alleged against Trump, he surely would never have won the presidential election.
Both relationships with these two women started in the same year, in 2006. It was soon after Trump' third wife, Melania, who eventually became First Lady, had given birth to their only son, Baron. And one of these women is a porn star named Stormy Daniels. The other woman, a professing Christian, is Karen McDougall, a former Playboy model. Daniels' Trump affair was a one-night stand, whereas McDougall's Trump affair she claims lasted eight months.
This investigation began five years ago under Bragg's predecessor, Cyrus Vance Jr. He retired just over a year ago. When he did, he advised Bragg to try to bring an indictment in this case. After three months, Bragg decided the evidence was not strong enough to get a conviction. Two of his stellar prosecutors were convinced like Vance was and therefore resigned due to Bragg's reluctance. One, Mark Pomerantz, wrote a book about it. The case also involves how the Trump Organization treated the hush money on its books. It appears they are in violation of federal election campaign laws which could result in at least one felony charge against Donald Trump.
But after a few months, Bragg had a change of mind and began pursuing the case with vigor. It appears that he did so due after discovering further evidence that makes for a stronger case. We might find out something about this in two days.
Tomorrow, Donald Trump is scheduled to fly from Florida to New York to be arraigned and arrested the next day, on Tuesday, at the Manhattan Courthouse. Then the charges against him will be read and thus made known publicly for the first time. The New York Times has reported that the indictment will list at least thirty charges. It appears that, although the media has focused almost exclusively on the Stormy Daniels investigation, the indictment will also include charges regarding Trump's alleged payoff to Karen McDougall through the former National Enquirer magazine.
District Attorney Bragg is being highly criticized by Trump and many of his Republican supporters for conducting a sham investigation of the ex-president. Bragg has received threats about it. House Speaker Kevin McCarthy and other colleagues are calling for an investigation of Bragg's proceedings, which the House has no authority to do.
On Friday, Bragg therefore warned of such "interference" in the court's proceedings. Trump has vowed that he will speak out against it, which he has been doing, calling Bragg an "animal" and "a racist" since Bragg is Manhattan's first Black District Attorney. And Trump called for his supporters to come to Manhattan and protest at the Courthouse when he is "arrested." The New York Police Department is preparing to avoid anything like what happened January 6th with the Capitol riot at Washington, D.C.
Plus, the judge in this case is Juan Merchan. He was the judge in a previous Trump case, ruling against the Trump Organization and its CFO Allen Weisselberger in which Allen is now doing five months in prison. Trump said this week Merchan "hates Trump."
This is ironic, that a Manhattan district attorney named Bragg has indicted Trump. Alvin Bragg is anything but a bragging person, and Donald Trump is the biggest braggart and liar I have ever seen. Bragg seems to be a humble man who is a Christian and churchman. He even teaches a high school Sunday school class at the most prominent Black church in Manhattan–Abyssinian Baptist Church in Harlem–where Bragg is a long-time member. When Alvin was interviewed in his office last February, he chucked while quoting his pastor Raschaad Hoggard as saying from the pulpit, "You don't have to like Trump, but you have to love him!" When Bragg's deputy director of communications heard that in the interview, she shook her head and said, "Nope!"