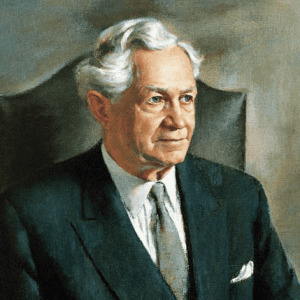 These days the LDS Church is trotting out expert after expert on why people leave the church. From my own local pulpits I've heard the following solutions for dealing with people's potential disaffection:
You need to try harder, read your scriptures more, pray more and you'll feel the spirit and all of these bad feelings will dissipate
Treat your relationship like a marriage and concentrate on the good things about the church
Have more faith
Stay off the internet and avoid reading 'anti-Mormon' sources such as blogs – like KiwiMormon.
Of course, all of the above distracts from the real issues that leave-takers are pointing out while they are being shown the door. I haven't left the church but I'm noisy about my concerns because I mostly love it and I think it has the potential to be awesome. But it's got itself into some increasingly tight spots. Here's why:
In a nutshell, the LDS church is too patriarchal; too conservative; too culturally chauvinist; too controlling; too colonial; too exclusive; too white; too corporate; too punitive; too American; too homophobic; too hierarchical; too up in Utah's political business; too rich; and it's getting too filled with mean people. It has an unhealthy tendency toward psychological enmeshment wherein anyone who pops their head up and says 'I don't agree' – gets a hard whack on the head from leaders, family, ward members etc. for their impudence. And all of this makes people unhappy, it starves them spiritually, it makes them feel unloved and that leads to doubt.
So what's stopping the church from dealing with the issues? That has an easy although somewhat troubling explanation. I've been reading Greg Prince's ' David O. McKay and The Rise of Modern Mormonism' wherein he discusses McKay's response to Bruce McConkie's 'Mormon Doctrine'. It had been discovered through peer review that Mormon Doctrine was filled with doctrinal errors (1067 of them in fact). But the book had already been published and had quickly become a best seller so how to handle the problem of the mass circulation of false doctrine concerned the then President of the church. McKay records the following in his journal;
'I then said: "Now Brother Smith, he is a General Authority, and we do not want to give him public rebuke that would be embarrassing to him and lessen his influence with the members of the church…" p.57
Of course, this explains quite a lot. It seems to be an important institutional practice to shore up the reputation of the General Authorities despite their many policy, doctrinal and personal missteps rather than to support the church members in their unity with God and their discipleship of Jesus. It would seem that we are required to sustain them, but they aren't required to sustain us. When you realise that the public influence of a General Authority is more important than the people's need for 'correct principles' it comes as quite a shock. While average members are being rebuked, harassed, shunned and disciplined left right and centre for even whispering a controversy, the Corporation of the President has a habit of trying to cover its naughty stuff up; or it acts like morally questionable practices never happened in the church. But it NEVER, EVER publicly admitting its mistakes. It's silliness really because it would earn the church a lot of respect if it stopped pretending it was perfectly lead by perfect people who are perfectly in tune with the Godhead.
But there's another thing that sinks the questioning, doubting, worrying soul into despair and often turns up the 'Leave card'. It has taken too many of my friends and loved ones off and over the parapets of the church without a second glance and that is the ever present false expertise. Over the weekend some speakers at the BYU Women's Conference tackled the question of why people leave or stay.
Here's what Professor Barbara Morgan Gardner offered:
"Why they stay, or why they leave, is not based on circumstance. It's based on character. It's based on the individual. It's based on the price they've paid to come to know and come to understand and come to be obedient to the teachings and the life of Jesus Christ."
I'd like to respond by saying that I most feel like leaving the church when people who have never felt like leaving the church, explain to people who don't want to leave the church, what's apparently going on for people who wonder if they should leave the church – and they all agree with each other.