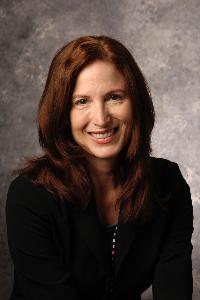 The Rev. Dr. Alyce M. McKenzie is Professor of Homiletics at Perkins School of Theology where she holds the George W. and Nell Ayers LeVan Endowed Chair of Preaching and Worship. Dr. McKenzie is also the Director of the Perkins Center for Preaching Excellence, a groundbreaking program, initially funded by a $500,000 grant from the Lilly Foundation, designed to improve the quality of preaching through enhanced classroom teaching and peer learning groups for pastors. Dr. McKenzie also serves as Preacher in Residence for Christ United Methodist Church – a 6000 member church in Plano, Tx, where she preaches 10 Sunday's a year and mentors their pastoral staff in preaching.
Ordained as an elder in the United Methodist Church in 1981, Dr. McKenzie is a member of the North Texas Annual Conference of the United Methodist Church. She grew up in New Cumberland, Pennsylvania, and experienced a call to ministry in high school. She majored in religion at Bryn Mawr College near Philadelphia and then headed to Duke Divinity School to study for the ministry.
From 1980-88 she served as an associate pastor at Aldersgate United Methodist Church in York, Pennsylvania. While there she met and married Murry McKenzie. She received her Ph.D in Homiletics in 1994 from Princeton Theological Seminary and served as Visiting Lecturer in Homiletics there from 1994-1999.
Since 2000, Dr. McKenzie has taught preaching at Perkins School of Theology. Dr. McKenzie has written several books on preaching the Bible's wisdom in today's churches,Preaching Proverbs: Wisdom for the Pulpit, Preaching Biblical Wisdom in a Self Help Society, and Hear and Be Wise: Becoming a Teacher and Preacher of Wisdom. She has also written two study guides for adults small groups, The Parables for Today and The Interpretation Study Guide to The Gospel of Matthew.
Her two most recent books are, Novel Preaching: Tips from Today's Top Writers for Crafting Creative Sermons and What Not To Say: Avoiding the Common Mistakes that Can Sink Your Sermon, co-authored with her colleague, John C. Holbert.
Dr. McKenzie is a frequently featured preacher, Bible study leader and teacher at workshops, conferences, and worship services around the country. She and her husband Murry, Patheos CIO, live in Allen, Texas where they are active in the life of First United Methodist Church of Allen. The McKenzies enjoy traveling, movies, music, and spending time with friends and family. They have 3 children, Melissa, Rebecca and Matt. Dr. M. is an avid fan of mystery novels, a student of yoga, and an accomplished baker.