Today is November 16, the International Day for Tolerance. This day is set aside to acknowledge that the diversity of the world's many castes, creeds, religions, people groups and cultures is not a reason for hate, but rather these differences are a means to stretch us and grow us to value ways of life different than what we know. We don't naturally see the world through the eyes of our fellow man, but through our own. Our own experience, traditions and values can easily become the measuring scale for the world around us.
The story of Peter from Acts 10 is a classic example of how upbringing, traditions and convictions can be a major hindrance to seeing people through God's eyes. Being a Jew, Peter had no dealings with Gentiles. But in Acts, we see Peter changing and throwing out his lifelong practices of how he looked at Gentiles. What happened to Peter? He allowed the Holy Spirit to replace his understanding with God's.
I believe the most common reason we are intolerant and so quick to make our own estimation of other people is our deep-seated pride. We see the differences in each other and feel that somehow we are better than others. If we could see people through the eyes of Jesus though, we would see beauty in the differences, instead of feeling superior.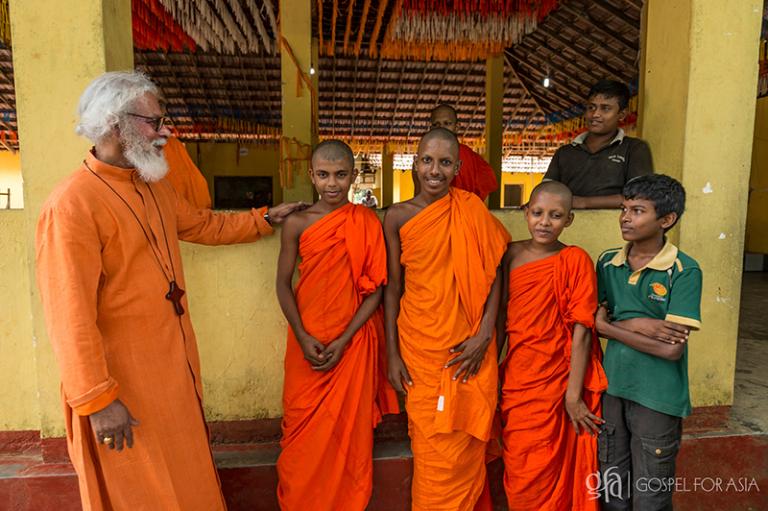 God has designed our differences. He wants to work through them, and He wants us to see our neighbor right beside us, and our neighbor on the other side of the world. Together we can value our differences, rejoice in our victories and care for one another in our pain, for it is in linking our lives together in love and care that this world will know God. I wrote a little booklet about this called That They All May Be One. An excerpt from this booklet follows:
As long as we human beings live together on this earth, there will be differences. We come from so many different backgrounds—family backgrounds, Christian backgrounds, educational backgrounds and cultural backgrounds. We differ in age, race, income and marital status. We must not concentrate on the differences as "negatives" but rather see them as good, bringing balance and fullness to our lives and to the rest of the Body. Yet it is only as we look to Christ that we can have the perspective of seeing our differences as blessings.
Recognize the Value
The Body of Christ is complete only because of differences.
Think about that statement for a moment. Consider how many different people, ministries, churches and mission organizations there are. Each has been given a particular assignment from God and carries with it different strengths and weaknesses. Whether we realize it or not, we all need each other. We cannot stand alone. . . .
Wherever you are and with whomever the Lord has joined you together, remember that you and your brother or sister have each been given a particular part to play. As we recognize our part, our gifts and our lack, we can complement each other's lives and experience the harmony of the fullness of Christ. Every individual that the Lord has brought into your life, especially in the service of the Lord, is uniquely placed to somehow complement your lack in the Body and you, theirs. In accepting and valuing each person and who they are, the whole Body functions smoothly.
Unseen Yet Needed
Just as there are different organs in your human body that you have never seen yet are vital to your existence, so there are members in the Body of Christ. Perhaps you or someone around you is rarely noticed, always working behind the scenes, not given much honor or fame. Remember that "the last will be first, and the first last" (Matthew 20:16). And "he who is greatest among you shall be your servant" (Matthew 23:11).
Although you can't see your heart, your kidneys or your stomach, if one of these hidden members stops functioning properly, you would certainly know. You would be very sick and possibly in the hospital.
The same is true concerning the Body of Christ. The healthy functioning of every part is critical. When each member is healthy and rightly connected to the rest of the Body, all is well. But when one member of the Body is no longer connected to the whole, that member is in danger of dying. And it is not just that part that suffers, but the whole Body is also affected.
United like this, we realize we are linked to each other, walking side by side, feeling each other's victories as well as each other's hurts. It is like when I stub my toe—ouch!—my whole body feels it! I hop around on the other foot and hold my toe with my hand. Maybe a little tear runs down my cheek because it hurts so badly. Galatians 6:2 says, "Bear one another's burdens, and so fulfill the law of Christ." Romans 12:15–16 (NIV) says, "Rejoice with those who rejoice; mourn with those who mourn. Live in harmony with one another." That means if my brother is sad, I am sad too. If my sister is sick, I feel her sickness.
In 1994 a terrible butchering happened in the African nation of Rwanda. In the span of just a few months, more than 700,000 people were killed in a conflict between neighboring tribes, the Hutus and the Tutsis. After hearing reports of this tragedy, can you remember what happened in your church service the following Sunday? In the church I attended, absolutely nothing was different. Everything continued as normal, as if this slaughtering of thousands never even happened. There were no tears, no hurt, no pain, no sharing—nothing.
This concerns me. Much of Christendom has come to focus its effort on sustaining its own emotional health, strength and comfort. Lukewarm Christianity watches those who share in the pain of the suffering and says, "That is fanaticism! That is flesh! It's all emotion!" Lukewarm Christianity won't let its heart be broken for the hurt and dying. But biblical Christianity sees the tragedy and is moved by the pain and suffering, weeping just as Jesus wept over Jerusalem (see Luke 19:41).
In the parable of the Good Samaritan, the proper religious people left the wounded man to die on the road. Only the man from Samaria had compassion and shared the pain, helping his brother who was in need (see Luke 10).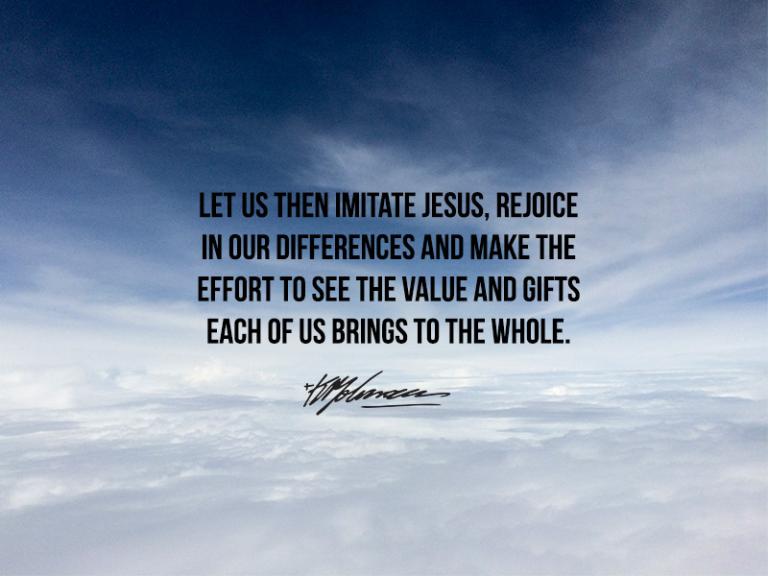 We cannot generate Christlike compassion or godly emotions any more than we can save ourselves. But we can be obedient to pray for and receive His burden, even if it means processing painful things. I am not saying this to make you feel like you're not praying enough or not doing enough or not feeling enough of the burden. All I want is for us to take His yoke and share with Him in "the fellowship of His sufferings" (see Philippians 3:10).
And just as we share in the sufferings, we also share in the victories and joys. If there is rejoicing in heaven when one sinner repents, then there should be rejoicing on earth too! In Luke 10, we find the story of Jesus sending out the disciples two by two to heal the sick. Luke 10:17 says, "Then the seventy returned with joy, saying, 'Lord, even the demons are subject to us in Your name.'"  Seeing how excited His disciples were at the power of God, Jesus rejoiced with them. Luke 10:21 says, "In that hour Jesus rejoiced in the Spirit and said, 'I thank You, Father, Lord of heaven and earth, that You have hidden these things from the wise and prudent and revealed them to babes.' "

Let us then imitate Jesus, rejoice in our differences and make the effort to see the value and gifts each of us brings to the whole. In this appreciation of each other and how the Lord has made us, He will be glorified.
Excerpted from That They All May Be One by KP Yohannan. Copyright © 2003 KP Yohannan. All rights reserved.
Download That They All May Be One
=====
For more content on Patheos from Dr. KP Yohannan, Metropolitan of the Believers' Eastern Church, go here.
For other blogs by Dr. KP Yohannan, go here.
Go here to know ore about Dr. KP Yohannan: GoodReads | Radio | Amazon