Before he died from cancer at age 41, our youngest son Jeremy taught us a lot about the world and its people. When only 15 he spent a summer living in Japan. As a young man he made frequent trips to Mexico, which is where he quickly picked up and mastered Spanish. After college, he taught four years in China, where he also learned Mandarin.
Returning to the States, he taught Spanish at Wheaton College while also setting up a small business of helping hundreds of people from various countries obtain their legal papers at a much-lower cost than what they normally would have expected to pay. Jeremy had a great heart for all the people he served, including migrant workers.
I will never forget a woman from Egypt coming to what had been his office, which was part of a suite out of which my wife and I worked. When I informed her that Jeremy had died, she began to wail and wail. "Who will now help us like Jeremias did?" she cried. This loud weeping went on for close to an hour. Jeremy was dearly loved by so many individuals from numerous countries around the world.
Our son felt you couldn't discuss issues regarding refugees or migrant workers until you first learned to put names and faces to such people. On top of that, you needed to know their individual stories. Issues involved real people who lived real lives, he insisted, and this fact should never be forgotten when policies were being discussed.
The way our son Jeremy lived and thought made a profound impression on me. That's why I want to write about International Migrants Day (Dec. 18, 2017) in a way that's more personal than philosophical or political.
Migrants in America are usually thought of as seasonal workers who are here, legally or illegally, because they can't find work in their home country. So they live in primitive conditions and work for low wages, usually as harvesters of one kind or another. Because the work is back-breaking, few Americans are willing to labor for such meager pay and under such sparse and temporary conditions.
Maybe such a description is roughly accurate, but it would not have satisfied Jeremy. So let me inform you that when I hear that International Migrants Day is upon us, I first think of Cirilo Leon from the state of Oaxaca in Mexico.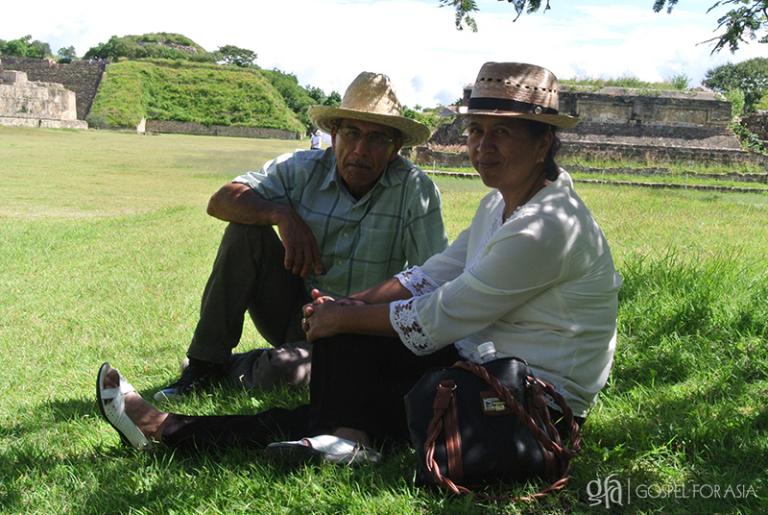 My family first met Cirilo some years back when he was working for my older brother Doug, an orthopedic surgeon who loved his large estate but needed help to maintain it. So he took it upon himself to not only hire Cirilo season after season but also to teach him the finer points of horticulture. Because he was an apt student, over time Cirilo became a master gardener. Jeremy helped Cirilo get his green card so everything was legal.
When Doug died, we invited Cirilo to live with us while he built up a large clientele of customers who vied for his valuable help. People said that Cirilo did the work of three persons, and that was probably an understatement. As spring began, he would arrive from his native Mexico and remain in the States until early October.
Cirilo lived with us a major part of three years, becoming practically a part of the family. He regularly joined us for meals, and in his spare time he helped around the house. He was known by the grandchildren as always having cookies for when they came by.
I attempted to talk with Cirilo about his relationship to the Lord, but he usually responded with "No understand." I wasn't sure whether he was being honest or evasive. Once we went on Sunday to a nearby church that had a Sunday-afternoon service in Spanish.
In his third year with us, an unknown neighbor invited Cirilo to attend a Thursday-evening meeting for ex-offenders that featured a Bible study time. The invitation turned out to be of the Lord. Very soon some of the men who spoke Spanish informed us that Cirilo had become a believer, and every indication pointed to the fact that this was indeed the case.
Because of a friend, one Christmas Karen and I were given airline passes to fly to Oaxaca, where we spent a week with Cirilo and his wife Lucia. His family met us at the airport with flowers. She made delicious tortillas for us on an outside fire over a large rounded stone, and we traveled to various sights in a truck my brother had sold him quite cheaply some years back. It was the week of the celebration of the Three Kings, and the capital city close to the village where they lived was a magical place.
Because Cirilo's body was wearing down (x-rays showed that his knee joints were more or less bone on bone), Cirilo skipped a summer to be all year with his wife and family. But soon the money was gone and he needed to come back again to the States. In the meantime, we had moved our offices to our home, which meant we no longer had space for him. But he found a new place to stay, and his former clients were thrilled to have him back.
I look forward to him returning once again next year. The phone will ring, and a familiar voice will say, "Mister David, this is Cirilo. I am back again. How are you and Mrs. Karen?"
All this is to write that Cirilo is a migrant worker, but he is much more than that. He is a human being with great dignity and a fellow believer in the family of God. So for us, International Migrants Day is personal in a profound manner.
Through various teachers, like my late son Jeremy, this is a truth deeply imbedded in my thinking. If you don't personally know a migrant, you can't really understand their plight or their potential. All people have great dignity. Human beings are not just products of time and chance as evolution would imply. Instead, they are creatures of an infinite God's creative genius. Therefore they have incredible value and should be treated as such.
Another teacher who has impacted my life in this regard is my dear friend Dr. KP Yohannan. His ministry has literally impacted millions of lives. But the numbers don't seem to impress him as much as the individual stories do. Read GFA literature or visit the ministry's website and it's one tale after another of a specific life that was liberated by a God who touched this person and that one in a profound manner. It's someone with leprosy, or a young orphan child, or a widow, or this man who was lame and then God did His thing!
Praise the Lord! That's the kind of God I'm so proud of. He doesn't overlook the poor and the powerless or the migrant worker. These men and women aren't just part of a large "convenient category" to Him. They are individuals of great value!
Last fall, as Cirilo was leaving for O'Hare Airport in Chicago to fly home, one of the last things he said to us was "please mark your calendars to return to Oaxaca again in March."
"What do you have in mind?" we asked, somewhat caught off-guard. "My oldest son is graduating from medical school then," he explained. "I want you to be there. You are family."
The lady who earlier provided us the free airline passes has since died. So this time we will need to buy our tickets. But hey, this is important. We have a "grandson" graduating from medical school! We'll do everything we can to be there. As Jeremy would say, "Until such people have faces and you know their stories, they're just numbers!"
=====
Click here, to read more articles on Patheos by Dr. KP Yohannan Metropolitan.
Go here to know ore about Dr. KP Yohannan: GoodReads | Radio | Amazon