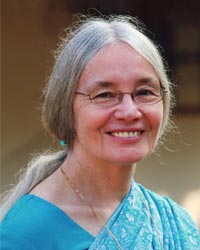 By Gisela Yohannan
India is full of surprises, especially where the climate is concerned. More than once I have found myself unprepared when I've traveled around in the country.
This time I had come to a small village, and I stayed with some local believers. During the daytime it had been quite warm, but I discovered that the nights were much colder than I ever expected. I had no blanket to cover me, and everyone in the house was already asleep.
In the morning, I was supposed to speak at a ladies' meeting. After all my traveling, I wanted to get some rest. I pulled an extra sari and skirt out of my travel bag and laid them on top of me, but the clothes were too slippery, and every time I turned, they fell off.
After an hour of useless attempts to get some sleep, I felt frustrated and discouraged. "I wish the people who invited me to come would have taken better care of me," I thought. "They should have known how cold it is here at night. They could have at least provided a blanket." I felt quite dissatisfied with their care for me.
All of a sudden, the Lord interrupted my thoughts; He asked me, "Why did you come here?" He didn't wait for my reply but gave the answer Himself: "You came to serve, not to be served."
That was all He said, but it was so convicting that I was able to immediately and clearly recognize the wrong attitude in my heart. I was so shook up with my discovery that I switched on my flashlight and wrote these words on a piece of paper: "I came to serve, not to be served." The Lord had reminded me of something so important that I wanted to make sure I didn't forget it. For a long time that night, I thought about the meaning of this verse from Matthew 20:28, before I finally fell asleep.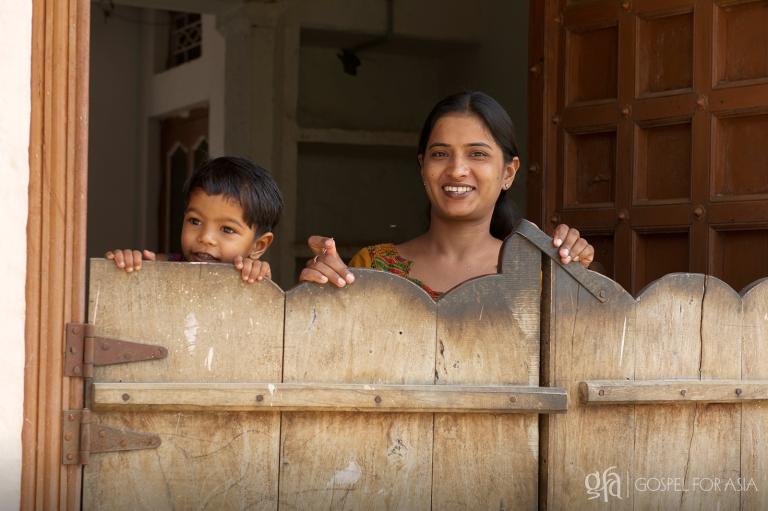 In John 20:21, Jesus told His disciples, "As the Father has sent Me, I also send you." According to this verse, we are sent to this world . . . just like Jesus was sent by the Father. This means that we are expected by God Himself to speak, act and live exactly as Jesus would do, displaying His attitudes, His values and His expectations. . . .
To Serve, Not to Be Served
In Matthew 20:26–28, Jesus laid down His revolutionary strategy for the building of His kingdom and its function once it was established:
Whoever wishes to become great among you shall be your servant, and whoever wishes to be first among you shall be your slave; just as the Son of Man did not come to be served, but to serve, and to give His life a ransom for many.

I don't know what the disciples thought when they first heard Jesus' idea, but I am quite sure it blew them away. What Jesus was trying to implement was so diametrically opposed to any example of authority—political or religious—that they had ever encountered. I am certain they must have almost panicked at the thought of how this would look practically and even if it could be done altogether.
Jesus had the answer for them in verse 28. He said, "The Son of Man did not come to be served, but to serve." In other words, He told them, "Just watch Me and do as I do, and the end result will line up with My strategy."
Do you know why I felt discouraged and frustrated that night when I didn't have a blanket? It was because I had come with expectations of what others should do for me. I felt bad because my expectations weren't met.
Jesus, on the contrary, came with only one desire and goal: to serve others. If they didn't do anything for Him, He wasn't disappointed, because He came to them without a preconceived plan as to how they should meet His needs. . . .
To Love, Not to Expect Love
"For God so loved the world . . ." (John 3:16). When we read this verse, we immediately realize that God's love is absolutely different from ours.
Just imagine for a moment: God, holy and righteous, looks down from heaven to see a world in total chaos. People are killing each other, choosing to indulge in every sin they can find and serving the devil with every fiber of their being. God is actually looking at fallen creatures who defy Him and who hate Him and everything that is holy, and His reaction is not immediate destruction—but love. In fact, He loved them so much that He gave His only Son to die for them.
Jesus loved us, not after we straightened out, repented and just maybe deserved His mercy. No, He loved us while we were still sinners and God's enemies (Romans 5:8). When Jesus came to this world, He came to give us His love, regardless of whether we loved Him back or not.
All of us desire to be loved, and we search for someone or something that will meet this need. However, our human capability and understanding of love has definite limits. For us, love is a two-way street. I do nice things for you, and you respond by doing nice things for me. I meet some of your needs, and I expect you to meet some of mine. I show kindness and friendship, and you owe the same to me. If you don't follow this rule, then I look for someone else.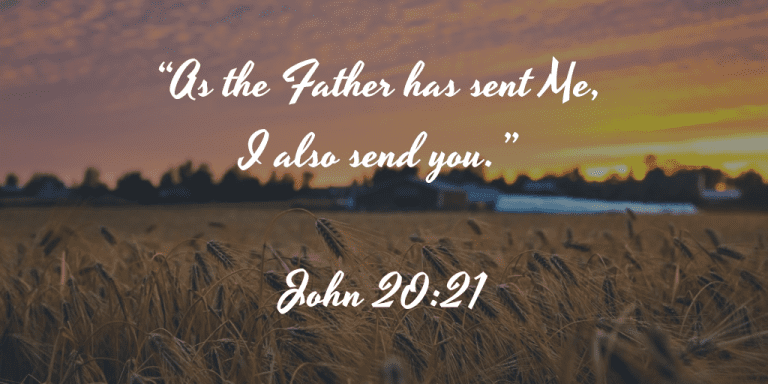 Perhaps our highest form of love is that of a mother for her own child. She has almost endless patience, time and effort to bring up this child. She might even lay down her life on behalf of the child if necessary. When the child is small, he responds with a smile, with joy to see his mother. Theirs is a very close relationship. However, this love is usually limited to a mother's own child. It will not easily transfer to just any child off of the street.
The love between a husband and wife has limits as well. The wife can only take so much ill-treatment or neglect until she starts to become incapable of loving her husband. A husband can only forgive to a certain point before his love dies away. Their relationship then becomes parallel living, with bitterness and conflict instead of love.
Jesus' love is on a far higher level, which is impossible for the world to achieve. His love has no limits, does not manipulate, bears all things, forgives all things and never fails. It is beyond this world and part of a different, divine nature. It is so strikingly different that Jesus proclaimed it to be the mark of recognition for His followers before the world: "By this all men will know that you are My disciples, if you have love for one another" (John 13:35).
This love cannot be duplicated. It cannot be produced by discipline, philosophy, religious exercise or any other means. It is the direct result of Christ Himself living in a believer's heart. His love flows out of the believer's life, and Christ is the source and supply of it.
The ability to love like Jesus loves puts all our human relationships on a higher level: We can love freely, even if we are not loved back. We become capable of not only loving a neighbor or stranger, but our enemies as well.
Excerpted from Gisela Yohannan, Consider Your Call (Carrollton, TX: gfa books, 1994), pp. 95-101.
Click here to download Consider Your Call.
Learn more about Gisela Yohannan
=====
Click here, to read more articles on Patheos by Dr. KP Yohannan Metropolitan.
Go here to know ore about Dr. KP Yohannan: GoodReads | Radio | Amazon