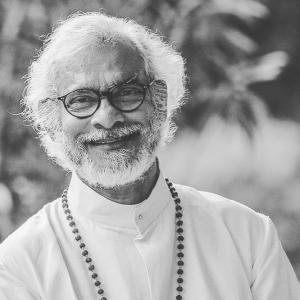 I must tell you a story that happened while I was riding my bicycle to work because my car would not start. Poor little car. Its battery was dead. But I will tell you that story another time.
Have you ever noticed that we think and see things differently when walking or bicycling instead of driving? They can be times when we stop to smell the roses so to say. That doesn't mean there are really roses to smell, but our mind shifts gears to sense the fragrances of life that can revive our hearts and revise the way we see things.
So, I am riding and thinking, and it dawned on me. I am not alone. The Lord is with me. I look around me as if He were riding right next to me. I had this incredible realization of this life-transforming teaching of this whole spiritual dimension that is next to me that I cannot see. He is with me. A whole crowd of witnesses are watching. He told us in the Bible, "I am with you always." No, no. He was not riding a bicycle next to me. He was riding my bicycle with me.
My mind went to the teaching from 2 Peter 1:4: "For by these He has granted to us His precious and magnificent promises, in order that by them you might become partakers of the divine nature, having escaped the corruption that is in the world by lust." Think about it: that we might become partakes of the divine nature.
I am recalling the disciples. They walked beside Jesus for three years. They went wherever He went. But when Judas betrayed Him, they did not go with Him. Peter followed from a distance. Close enough so he could see what was going on, but far enough to avoid getting caught. Both men betrayed Jesus.
Jesus warned Peter that he would betray him. Jesus knew that he would. Yet, He had also told Peter that he would become a rock. How did Peter become a rock? He became a partaker of His nature.
After His resurrection, the disciples were with Him for another 40 days until His glorious ascent into Heaven. How strange it is that just before He ascended in a cloud He said, "I am with you always!" He said, "I am with you." Then He left them.
Then something amazing happened. It changed their lives forever. And it changed the world.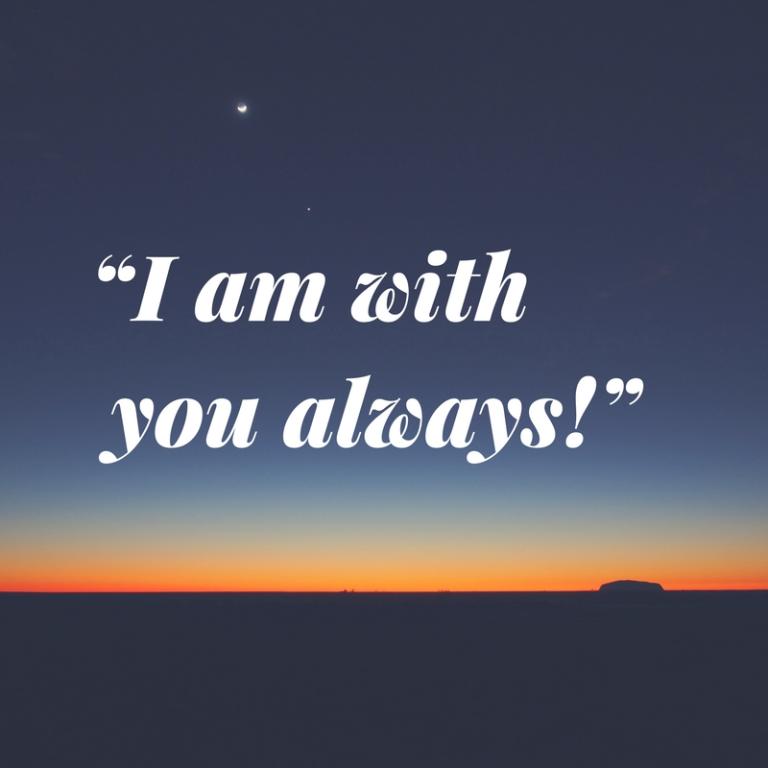 A few days later, the Spirit of God descended from Heaven and came upon them. Jesus had promised this would happen, but the disciples did not understand when He told them. They did not understand until the Holy Spirit came to live in them.
Do you see the change?
If God the Father is divine, so is God the Son. And so is the Holy Spirit. Before the Holy Spirit came, to be with Jesus the disciples had to go where Jesus went. On that day at the Feast of Pentecost, the divine nature came to live in believers. Because He lives in us, He is with us, always!
Think of the change in the deserting disciples. From that day on, the works they did, they did because of the divine nature within them. Wherever they went, Jesus went with them. They were partakers in the divine nature.
What is it you want from your life? What is it I want from my life?
Is it with as much zeal as we can muster, to go and reach those who don't know of God's love and to touch and reach those who are in need? That is where, I fear, that we often miss the main thing.
You see, I can become a worker based on the needs of the whole world.
Or, I can become more like Jesus based on my need to become like Him. That is when He divinely empowers me and makes me able to do things that are otherwise impossible.
Once the divine nature overtook their lives, the Lord did amazing things through His disciples. It was not the disciples who did these things. It was God using them as His instruments to accomplish His purposes in His way.
John said that we love Him because He first loved us and gave us the power to become the children of God. He is not just loving. He is love. He can't be anything else. When His divine nature is living inside us, we will seek to know Him better. The more we know Him, the more we will love Him and the more we become like Him, the more loving we will become.
Paul tells us in Romans that it is God's will that we be conformed to the image of His Son. We cannot do that unless the divine dwells in us.
In his letter to the Philippians, he tells us that the Gospel is preached with different motives by different people, including envy, strife, and contention. He said others preach the Gospel out of good will. But his motive was Christ alone.
Paul encouraged the Philippians to have the same mind that Christ had. He reminded the Galatians that he was crucified with Christ, yet Christ was alive in him. He was a partaker of His nature.
Paul reminded the Philippians that God is at work in us "both to will and do for His good pleasure."
Wherever Paul went, he was determined not to know anything except Jesus Christ. He reminded the Corinthians that "Jesus Christ is in you."
He spoke of the glorious riches of Christ in us, the hope of glory.
His longing is that we may become partakers of His nature. Some years ago, I was studying the ancient faith and what it means to know God and follow after Him. Sometimes I thought, In this pursuit, I hope I don't lose the burden and passion for the world for which I live and breathe.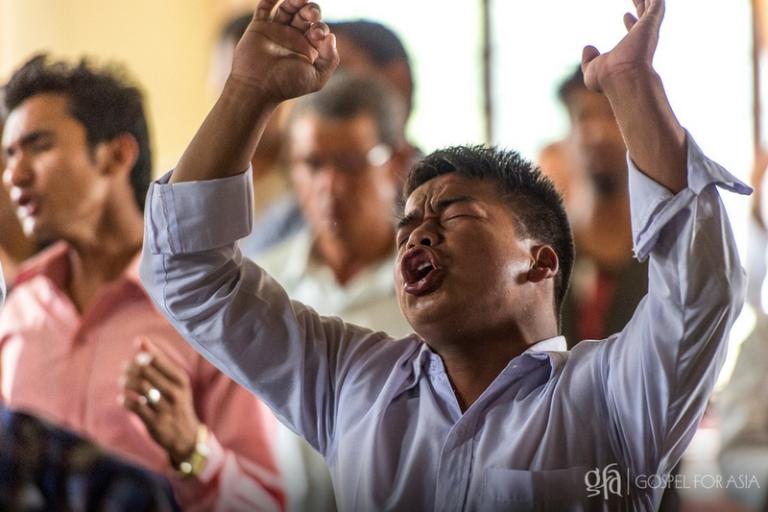 The more my heart became more like the Lord, it got mixed with what Jesus is all about. What Jesus is all about is knowing Him and becoming like Him—which automatically means loving others, the people who do not know the Lord.
If I cried ten times for this world who does not know our Savior's love then, now I cry a hundred times. I find myself praying more with pain for people who do not know the Lord. Doing everything with much prayer, saying, "Lord, is this what You want me to do?"
I can honestly preach now a much stronger message to people that Jesus is the only hope. For this I live. But then I can become a worker based on the needs of the whole world or I can become more like Jesus which turns me into higher speed and doing things that will work.
The reason for all of this is to say, let us look upon every minute, bicycle, cold weather, the office, the people we meet, everything we do today, and say, "Lord, this I do for You because I know You. You are living in me."
What I want from my life is to finish this race and to see Him face to face and hear Him say I have done well. I am not looking for a crown, I am not looking for gold streets, I am not looking for rewards or anything. All I am longing for is to be with Him.
Today is a wonderful day because it is linked with eternity. I pray that today will be a day in which no matter which way you turn, whatever happens, you will relate it to the Lord because He is with you. It is not about good things or easy things or great things happening or nothing happening, it is that the Lord is with you and you are doing what you do for Him. And He only knows what that means for you and what it all is going to mean in the end.
When we become partakers of His nature, and know His love, we, too will love one another, our burden to reach the world around us will be greater, and He will be with us in whatever we do. We become more like Him and less like the world. We experience partaking of His nature.
"Be still, and know that He is God," and He is with us always.
=====
Read more articles on Patheos by Dr. KP Yohannan Metropolitan.
Go here to know ore about Dr. KP Yohannan: KPYohannan.org | GoodReads | Radio