In 2 Chronicles, we find the story of King Asa, ruler of Judah. Having inherited the throne from his father, King Asa tore down all the idols of foreign gods early in his reign and commanded the people to seek the Lord (see 2 Chronicles 14:2–5). Soon thereafter, an army of a million men and 300 chariots attacked Judah. With only a mere 580,000 men comprising his army, King Asa quickly called everyone before the Lord and prayed, "LORD, there is no one like you to help the powerless against the mighty. Help us, O LORD our God, for we rely on you, and in your name we have come against this vast army. O LORD, you are our God; do not let man prevail against you" (2 Chronicles 14:11, NIV).
The Lord was faithful to deliver that great army into King Asa's hands—because he looked to and depended upon Him. The Lord also granted his nation 20 years of peace after that battle.
But oftentimes, the way we start out is not always the way we finish. And this is the reason why I seek to remind us that dependence upon the Lord is an absolute necessity if our lives are to bear any good fruit. We will never come to a place at which we will no longer need to look to God, depending fully on Him to provide strength, life and power. No matter what comes or goes, this spiritual truth remains central to the work of God in us and through us.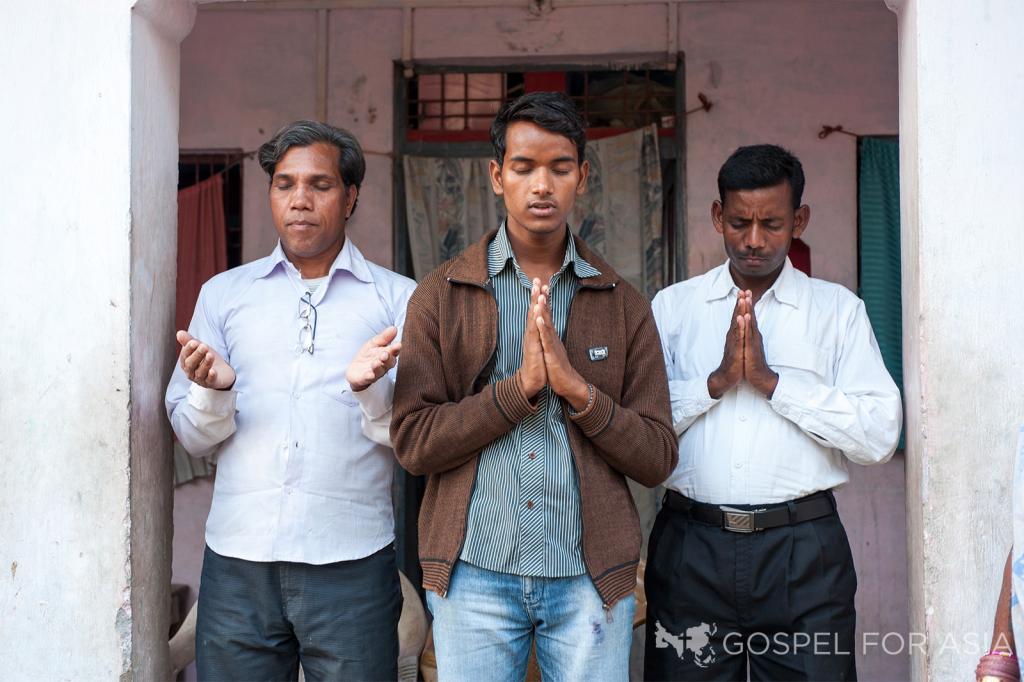 Twenty years after experiencing God's faithfulness, King Asa is faced with another battle. Baasha, the king of Israel, begins to attack Judah by walling in the city, letting no person or supplies in or out. King Asa panics and quickly sends word to the King of Aram, asking him to break treaty by attacking Israel, forcing King Baasha to abandon his attack on Judah to defend his own country. The king of Aram does so, King Baasha flees back home to fight off his new enemy and Judah is kept safe (see 2 Chronicles 16:1–6).
We can just sense King Asa's sigh of relief as his nation is saved from Israel's attack. On the surface, his plan seemed to work; not only was he able to get rid of his enemy, but even gained a new ally in the process. But of this victory the Lord said, "Because you relied on the king of Aram and not on the LORD your God, the army of the king of Aram has escaped from your hand. Were not the Cushites and Libyans a mighty army with great numbers of chariots and horsemen? Yet when you relied on the LORD, he delivered them into your hand. For the eyes of the LORD range throughout the earth to strengthen those whose hearts are fully committed to him. You have done a foolish thing, and from now on you will be at war" (2 Chronicles 16:7–9, NIV).
From this Scripture portion, we see that God is not so much concerned with the end result as He is with how something is accomplished. If God were only concerned with the end result, He would have applauded King Asa for being so clever as to call on some distant king and devise such a cunning plan. But God clearly called King Asa's plan foolishness because all of it depended on what man could do.
In essence, for the end to honor God, the means must honor God. If we are seeking to establish a work that will remain for all eternity, if our lives and what we do are to last the test of time, then the motive and the means must be centered and dependent upon the Lord. What matters most is that God is the leading factor rather than our own strength and ability.
This is because anything that is built on the ability, skill and expertise of men will never bear lasting fruit. We, like King Asa, can be deceived by quick results. True, everything may look wonderful in outward appearance—the elegance of buildings, the great number of people, the repertoire and esteem—but God looks past all these things into the heart. He knows whether or not a heart is fully committed to Him, leaning and depending upon Him above all else. He knows who has built the house and has said, "Unless the LORD builds the house, they labor in vain who build it" (Psalm 127:1).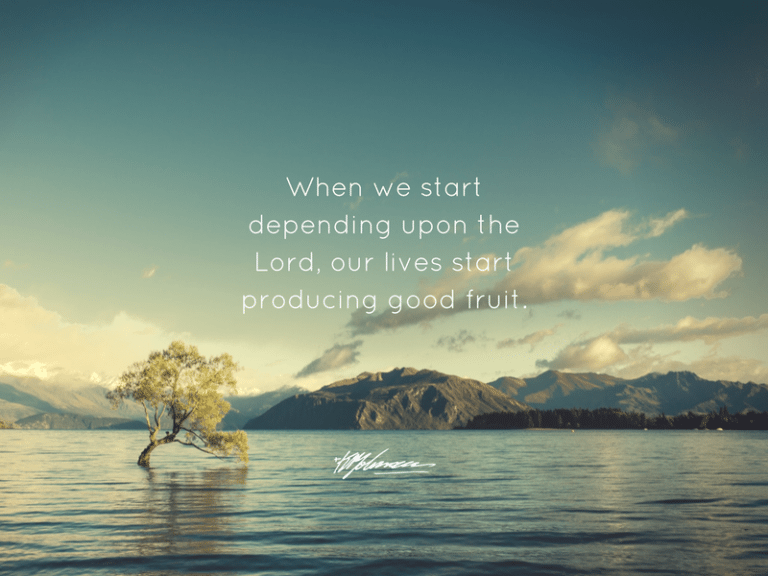 Romans 14:23 (NIV) reminds us, "Everything that does not come from faith is sin." When we depend upon ourselves, we cancel out any reason to have faith and depend on God. So then, whatever is done in our own strength, rather than in dependence upon God, is sin. And Scripture testifies that we can bear good fruit only when we, as the branch, remain dependent upon the life from the Vine. In John 15:4–5 (NIV), Jesus said, "Remain in me, and I will remain in you. No branch can bear fruit by itself; it must remain in the vine. Neither can you bear fruit unless you remain in me. I am the vine; you are the branches. If a man remains in me and I in him, he will bear much fruit; apart from me you can do nothing."