By studying the Word of God, our minds are renewed and our faith is built, for "faith cometh by hearing, and hearing by the word of God" (Romans 10:17, KJV). For us to accomplish the work of God, we must have faith, for without faith it is impossible to please God.
We are called to a great task, far beyond what mere man could ever hope to accomplish in and of himself—the task of proclaiming the Good News of salvation for sinners. It is only through faith that sinners are saved.
It is only through faith that the sick are healed and demons are cast out.
Impossible things are accomplished only through faith.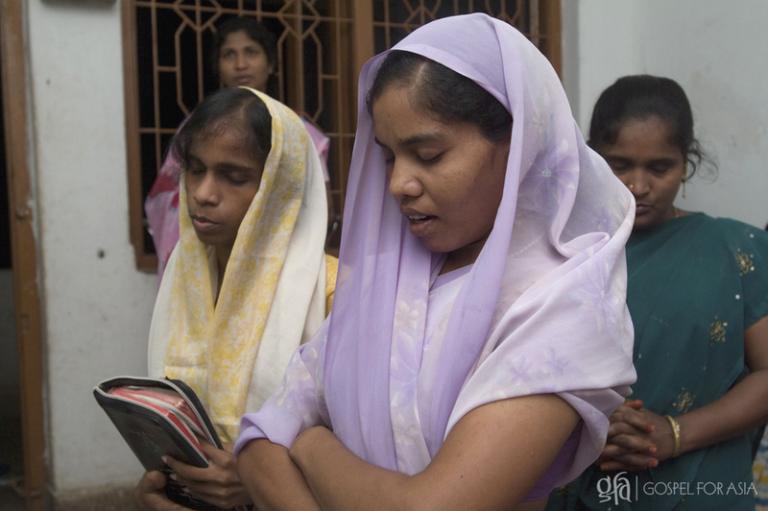 And faith only comes by the Word of God!
Hebrews 11 talks about those who through faith conquered obstacles and served God in their generation.
Where do we get this faith to move mountains and drive out the hosts of demons and hell and see people given real hope? Again, only from the Word of God! We must be people who live in and by the Word of God so that we may have the faith to see the Lord accomplish all His plans for our lives and ministry.
When we dwell in the Word of God, not only does our faith grow stronger, but we walk in its authority and power. As Paul said in 1 Thessalonians 1:5, "Our gospel came to you not simply with words, but also with power, with the Holy Spirit and with deep conviction." No Christian worker can be effective without authority and power, and no one can have authority and power apart from God's Word.
We must keep the Word before us day and night, meditating on it, living it and never letting it depart from our sight. Like a sponge, may we be saturated, filled and then overflowing with the Word of God, being the kind of worker of whom God approves.
Know the Word. Live the Word.
Today, spend 1-2 hours meditating on the Word of God and allow the Holy Spirit to produce fruit in your life.
---
Dr. KP Yohannan, founder and director of the nonprofit organization Gospel for Asia, has written more than 200 books, including Revolution in World Missions, an international bestseller with more than 4 million copies in print. He and his wife, Gisela, have two grown children, Daniel and Sarah, who both serve the Lord with their families.
Gospel for Asia is a nonprofit organization serving the "least of these" in Asia since its beginning in 1979, often in places where no one else is serving. Gospel for Asia supports national workers who are serving as the hands and feet of Christ by ministering to people's needs so they can understand the love of God for them for the first time. Gospel for Asia is engaged in dozens of projects, such as caring for poor children, slum dwellers and widows and orphans; providing clean water by funding wells; supporting medical missions; and meeting the needs of those in leprosy colonies. Through Gospel for Asia's Bridge of Hope Program, tens of thousands of children are being rescued from the generational curses of poverty and hopelessness.