In the Gospel of Matthew chapter 25, Jesus spoke about three men to whom He entrusted one with five talents, another with two, and the last man with one. The man with the five talents and the man with two took theirs, worked hard and increased the amount they had originally received. But the man who was given one talent did not take any action; he simply dug a hole in the ground and buried it. Of him Jesus said, "You wicked, lazy servant" (Matthew 25:26).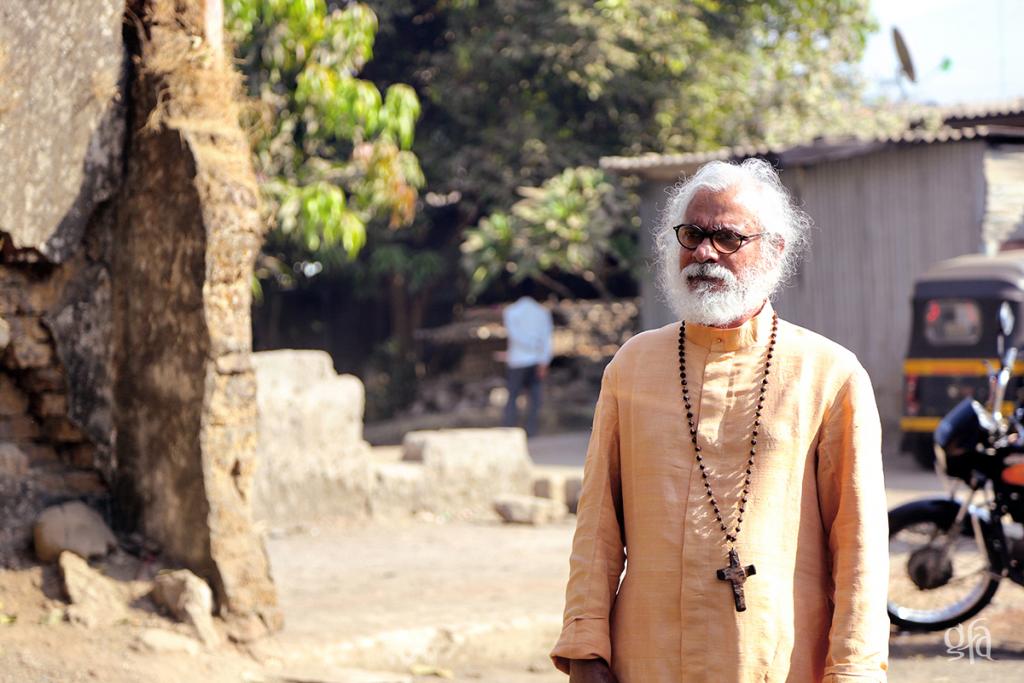 Those are serious words! They clearly show that God curses those who handle the Lord's work without diligence. This kind of servant can be likened to a sloth. The sloth is incredibly slow-moving, and it sleeps more than 15 hours a day.
Ask yourself these questions:
Are you working with diligence in your service to the Lord?
Are you sowing seeds for the future?
Do you have plans for the development of your ministry?
As a servant, do you seek to increase the treasure entrusted to you?
A plentiful harvest does not spring up on its own. You cannot just imagine 50 acres of rice or wheat and then go to sleep, praying, fasting and believing that when harvest time comes, you will get the best yield in the whole world.
Rather, a farmer must work with diligence, day after day throughout the entire process, to plant and nurture in order to harvest a fine crop.
In Nepal and other places where it is difficult to grow produce and grains, farmers work extremely hard from early morning until late at night. Their time is given to prepare the ground, plow the fields, remove the rocks and cut down the thorns to ready the soil for planting.
Everyone—wives, children, friends and hired people—works together to get all the work done. They chase the birds and monkeys away. They water, fertilize and watch diligently over the crop.
Practice the Diligence of a Farmer
In the same way, you must be diligent, sober and creative in the work the Lord has given you. We must not be like the wicked, lazy servant whom God cursed. Instead, let us look for ways to increase what the Lord has entrusted us with, just like the man with five talents.
Continually be thinking of ways to communicate the love of God to those around you, and work hard to do just that.
Pray and ask the Lord for His direction for the ministry He has given you, and then work hard toward that.
Make this commitment: Lord, I want to be a faithful steward of everything you've given me—my abilities, my resources and especially my time. No matter what your task may be, realize that you have been called to be a part of representing Christ upon this earth!
It is a call worthy of your best time and effort, worthy of all that you are!
Let us then seize the opportunities and time God has given us and use them as faithfully as possible. Our work is important and time is short; yesterday—not just last year—is gone. Let us give ourselves to our responsibility of being Christ's ambassadors to this world and of giving people the hope found only in Christ.
There is no shortcut to success. Diligence is the key.
Avoid Slothful Living
Today, consider how you are filling your schedule and see if there are ways you can be more diligent and faithful in the use of your time.
---
Dr. KP Yohannan, founder and director of the nonprofit organization Gospel for Asia, has written more than 200 books, including , an international bestseller with more than 4 million copies in print. He and his wife, Gisela, have two grown children, Daniel and Sarah, who both serve the Lord with their families.
Gospel for Asia is a nonprofit organization serving the "least of these" in Asia since its beginning in 1979, often in places where no one else is serving. Gospel for Asia supports national workers who are serving as the hands and feet of Christ by ministering to people's needs so they can understand the love of God for them for the first time. Gospel for Asia is engaged in dozens of projects, such as caring for poor children, slum dwellers and widows and orphans; providing clean water by funding wells; supporting medical missions; and meeting the needs of those in leprosy colonies. Through Gospel for Asia's Bridge of Hope Program, tens of thousands of children are being rescued from the generational curses of poverty and hopelessness.
Click here, to read more articles on Patheos by Dr. KP Yohannan Metropolitan.
Go here to know more about Dr. KP Yohannan: Facebook | Twitter | Book | OnePlace | SermonIndex
Do you want help in living a life more focused on serving Christ, in all that you do? Get Road to Reality by Dr. KP Yohannan, or browse through some of the other books he has written.