A day in the life of a farmer starts early and ends late. It's full of activity, most of which is physical labor—there are cows to milk, fields to plow, machinery to fix. The duties are endless and the day is tiring, but he continues to work day after day.
Why? Because he knows that if he works hard, he will see the rewards in the harvest he reaps. That motivation keeps him going.
Paul likens the servant of God to a farmer in 2 Timothy 2:6—"The hardworking farmer should be the first to receive a share of the crops." Our perspective toward the ministry should be the same—one of seizing the time and working hard, with the result of our labor in mind.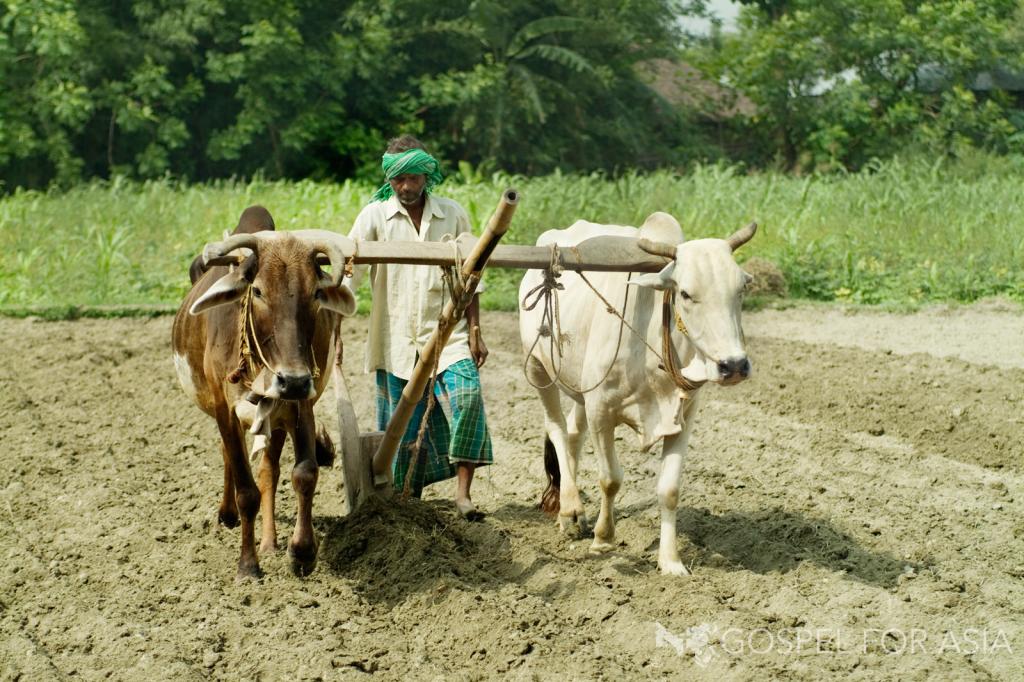 Paul didn't just say a farmer but a hardworking farmer. Why is this? Because not all farmers are hardworking!
There are many today who desire to do great things for the Lord, many who have received ample training and have been placed in positions of great privilege where it would be easy to accomplish something significant, yet their lives produce no fruit!
Why? Because they simply are lazy. My brothers and sisters, this is a tragedy! In all things we are called to imitate Christ.
Imitators of Christ are Hardworking
Since we are called to imitate Christ, let us then get up and follow our Lord who, too, was hardworking:
He was a man of diligence, faithfully laboring at the task the Father gave Him to do.
He was constantly on the move, teaching here, walking there, healing this person and praying for another.
He never wasted a minute or opportunity, and He never took a vacation.
Even when Jesus sat down to rest from His journey, we find Him teaching His disciples and instructing them in the things of the kingdom. In the Gospel of Matthew chapter 9, we read that when Jesus saw the multitudes—sheep without a shepherd—He was moved with compassion, and we find Him again doing ministry.
The men Jesus called to be His disciples were also hardworking. Fishermen were known to be some of the hardest workers of their day. They knew what it meant to diligently keep at a task until it was done, qualities that would be needed to do the work of God.
We, too, need to become people who are quick to follow our Master and diligently work at the task that He has given us, no matter how significant a cost may come to our personal lives. This life is short; let us be hardworking and do all that our Lord asks of us with this time we've been given.
Practicing Diligence
What has the Lord asked you to do—for your family, for your church and for those in need? Take time to think through how you can be faithful to that, and pray and believe God by faith that He will give you the grace to accomplish it.
---
Dr. KP Yohannan, founder and director of the nonprofit organization Gospel for Asia, has written more than 200 books, including Revolution in World Missions, an international bestseller with more than 4 million copies in print. He and his wife, Gisela, have two grown children, Daniel and Sarah, who both serve the Lord with their families.
Gospel for Asia is a nonprofit organization serving the "least of these" in Asia since its beginning in 1979, often in places where no one else is serving. Gospel for Asia supports national workers who are serving as the hands and feet of Christ by ministering to people's needs so they can understand the love of God for them for the first time. Gospel for Asia is engaged in dozens of projects, such as caring for poor children, slum dwellers and widows and orphans; providing clean water by funding wells; supporting medical missions; and meeting the needs of those in leprosy colonies. Through Gospel for Asia's Bridge of Hope Program, tens of thousands of children are being rescued from the generational curses of poverty and hopelessness.
Click here, to read more articles on Patheos by Dr. KP Yohannan Metropolitan.
Go here to know more about Dr. KP Yohannan: About | Integrity | Facebook | Twitter | Book
You can serve the Lord and those in need in Asia in more ways than you might think. Learn more here.