We have seen time and time again in Scripture that our ministry is built upon relationships. However, sometimes an organization's culture can develop controlling rules and regulations that can hinder an individual's freedom to serve and grow.
So, what do we do when our relationship-oriented ministry has become more focused on what each person can do rather than on everyone serving together?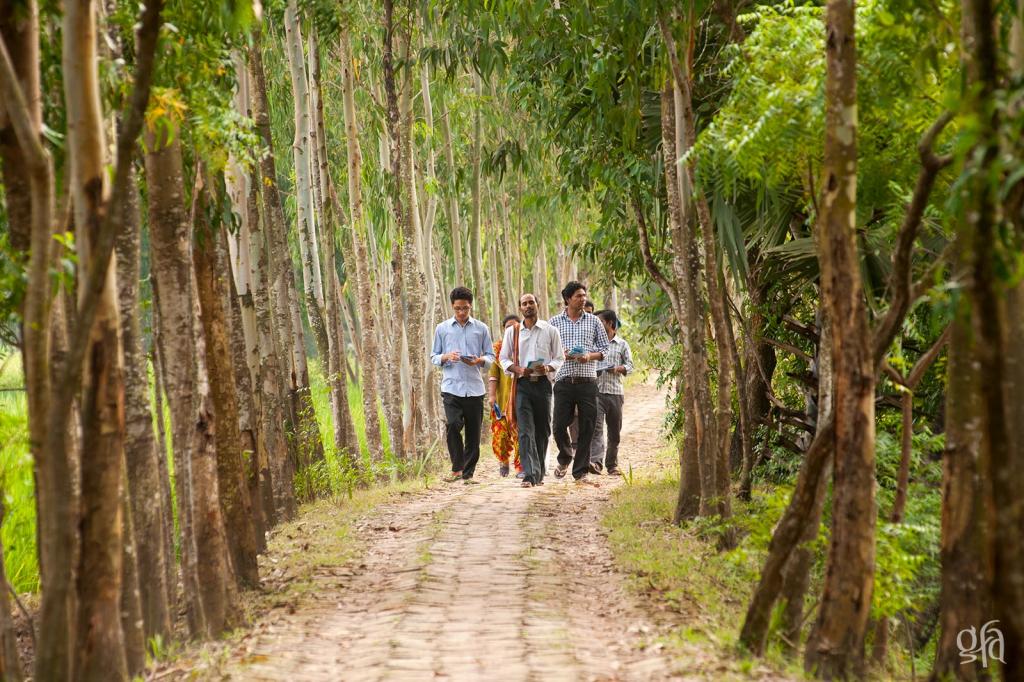 We must come to the place at which we let go of our controls and give freedom to one another.
Empowerment happens when we can say to a brother or sister, "By the grace of God, I just want to trust you. Do the best you can—dream the best you can—and let us continue moving forward."
Empowerment happens when we give freedom to faith and potential in our dealings with people. Those who are in a position of responsibility over others should be discipling at least one person to take their place (2 Timothy 2:2).
One of the greatest blessings God raises up within an organization is the leadership. The responsibility for a ministry rests not upon one man, but upon a group of leaders.
"Empowerment happens when we give freedom to faith and potential in our dealings with people."
I am committed to the leaders in our organization, so much so that if their consensus is different than my own plan, I am willing to change. I have no desire to have my own way in anything.
No matter how the size of an organization increases, it is important to continue to maintain unique love, fellowship and excitement about what the organization does.
We should continue to develop a culture within our organizations in which individuals have the freedom to do their best and grow personally, without compulsion, restrictions, rules or regulations; but with the perspective of submission and reasonable structure. Let us keep the freedom the Lord has given us and never lose the original vision He has set before us.
There is a balance that is absolutely important when it comes to freedom. Consider this example:
A bird has two wings and can only fly straight if both wings are healthy, functioning normally and operating simultaneously.
Likewise, as people grow together in any ministry, there are two "wings" that must function simultaneously. One is the whole concept of continually renewing and maintaining freedom and freshness, both individually and as a ministry. The other "wing" is the framework of accountability and submission to leadership.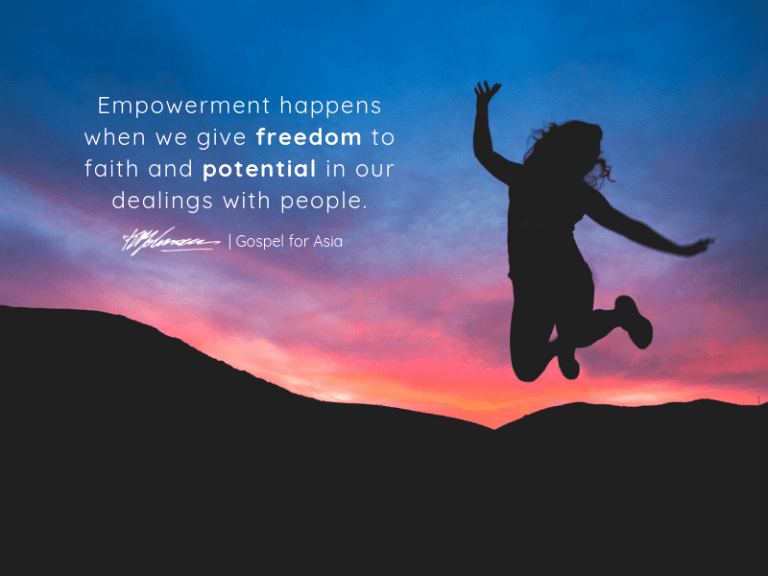 Both are absolutely vital if we are to continue moving forward, and both must function if we are to be equipped to do the work the Lord has given us. It is within this context of freedom and accountability that trust and empowerment work best.
Maintain Balance
Evaluate whether your interactions with others are balanced with both freedom and submission and pray to the Lord for any needed help.
---
Click here, to read more articles on Patheos by Dr. KP Yohannan Metropolitan.
Go here to know more about Dr. KP Yohannan: Flickr | KPYohannan.org | GoodReads | Radio | Amazon
Read about the good that a word of encouragement and empowerment can do.
Read more posts on the topic of empowerment through encouraging one another.
---
Dr. KP Yohannan, founder and director of Gospel for Asia, has written more than 200 books, including Revolution in World Missions, an international bestseller with more than 4 million copies in print. He and his wife, Gisela, have two grown children, Daniel and Sarah, who both serve the Lord with their families.
Gospel for Asia has been serving the "least of these" in Asia since its beginning in 1979, often in places where no one else is serving. GFA supports national workers who are serving as the hands and feet of Christ by ministering to people's needs so they can understand the love of God for them for the first time. GFA is engaged in dozens of projects, such as caring for poor children, slum dwellers and widows and orphans; providing clean water by funding wells; supporting medical missions; and meeting the needs of those in leprosy colonies. Through GFA's Bridge of Hope Program, tens of thousands of children are being rescued from the generational curses of poverty and hopelessness.