Someone else cannot impose a life of suffering and hardship on you. It is something individually you must choose. Over and over again, Jesus continually made this choice to lay down His rights as the Son of God, ultimately consummating in His death.
When the suffering of the cross came, when He was mercilessly beaten, spit on and mocked,instead of calling for legions of angels to come to His aid and stop it all—He chose to suffer.
We can say this is all good and necessary; we can know about the need to count the cost and accept suffering, but do we really choose this for our own lives?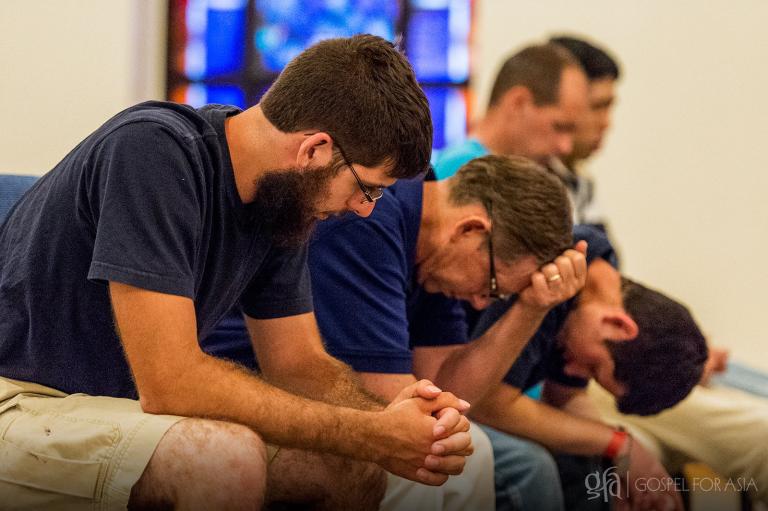 Daily Decisions
If you want to do something significant with your life, you simply must choose to suffer, choose the path of suffering. It need not be suffering in the form of beatings, stonings, being knifed or having your Bibles burned. Rather, I am talking about daily living with the mind to let go of anything God asks us to release—whatever that may mean for you.
Sharing the love of Christ with those who have yet to hear is not just a job or a good thing to do. Our call as followers of Christ is to spend our lives to see as many people as possible hear this message.
Remember the words of Christ: "If anyone would come after me, he must deny himself and take up his cross and follow me" (Mark 8:34). We are called by God to take up the cross with all its inconveniences, loneliness and extra work.
We have no grounds to make demands or claims on our own life, because we chose to respond to the Lord's call to serve Him.
Don't forget that we belong to Christ. We have no rights of our own. We would not be servants of Christ without this readiness to pay the price and suffer all that is necessary to share who He is and what He has done for us.
His work cannot wait for us.
Whether or not we have food, we must go on.
Whether we are clothed or not, we must nevertheless continue to serve the Lord.
Whether we have comfort or distress, money or poverty, good report or bad report, good health or ill health, remember the One who called us and the purpose for which He called us.
A Servant's Mentality
Think about whether you truly believe that sharing the love of Christ is a command or simply a good thing to do. If the latter, ask yourself why that is, and make a commitment afresh to bring the love of God to this world.
---
Dr. KP Yohannan, founder and director of Gospel for Asia, has written more than 200 books, including Revolution in World Missions, an international bestseller with more than 4 million copies in print. He and his wife, Gisela, have two grown children, Daniel and Sarah, who both serve the Lord with their families.
Gospel for Asia has been serving the "least of these" in Asia since its beginning in 1979, often in places where no one else is serving. Gospel for Asia supports national workers who are serving as the hands and feet of Christ by ministering to people's needs so they can understand the love of God for them for the first time. Gospel for Asia is engaged in dozens of projects, such as caring for poor children, slum dwellers and widows and orphans; providing clean water by funding wells; supporting medical missions; and meeting the needs of those in leprosy colonies. Through Gospel for Asia's Bridge of Hope Program, tens of thousands of children are being rescued from the generational curses of poverty and hopelessness.
Click here, to read more articles on Patheos by Dr. KP Yohannan Metropolitan.
Go here to know more about Dr. KP Yohannan: SourceWatch | Wiki | Flickr | KPYohannan.org | GoodReads