If you think carefully about it, I think you'll come to realize that many evangelical Christians do not really believe the Word of God. And this is especially true of the Scripture passages that talk about hell and judgment. Instead, many believers selectively accept only the portions that allow them to continue living in their current lifestyles.
C.S. Lewis, that great British defender of the faith, wrote,
"There is no doctrine which I would more willingly remove from Christianity than this [hell]. . . . I would pay any price to be able to say truthfully, 'All will be saved.'"
But Lewis realized that was neither truthful nor within his power to change.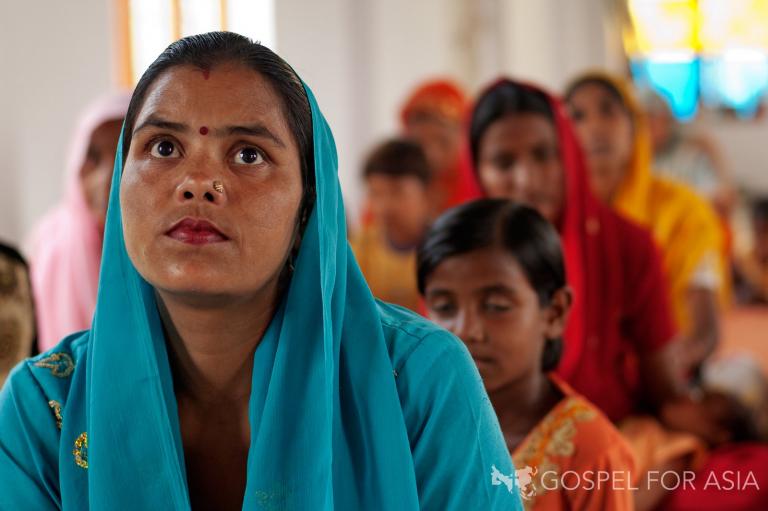 Wishful Thinking
It is painful to think about hell and judgment. I understand why preachers do not like to talk about it, because I don't either. It is so much easier to preach that "God loves you and has a wonderful plan for your life," or to focus on the many delightful aspects of "possibility thinking" and the "word of faith" that brings health, wealth and happiness.
The grace and love of God are pleasant subjects, and no one more beautifully demonstrated them than our Lord Jesus. Yet in His earthly ministry, He made more references to hell and judgment than He did to heaven. Jesus lived with the reality of hell, and He died on Calvary because He knew it was real and coming to everyone who doesn't turn to God in this life.
Believers are willing to accept the concept of heaven, but many look the other way when they come to passages in the Bible about hell. If we knew the horrors of the potential judgment that hangs over us—if we really believed in what is coming—how differently we would live.
Why aren't Christians living in obedience to God? Because of their unbelief.
Why did Eve fall into sin? Because she did not truly believe in the judgment—that death really would come if she ate what God forbade. This is the same reason many continue in lives of sin and disobedience.
Let us think honestly about our lives and whether they match up with what we say we believe. And may God give us the grace to live according to the light He gives us.
Shoot Straight
Do you believe the whole Bible or just the convenient parts? Seek out a difficult passage of Scripture today. Challenge yourself by prayerfully studying and wrestling with it. Let it affect the way you live.
---
Dr. KP Yohannan, founder and director of Gospel for Asia, has written more than 200 books, including Revolution in World Missions, an international bestseller with more than 4 million copies in print. He and his wife, Gisela, have two grown children, Daniel and Sarah, who both serve the Lord with their families.
Gospel for Asia has been serving the "least of these" in Asia since its beginning in 1979, often in places where no one else is serving. GFA supports national workers who are serving as the hands and feet of Christ by ministering to people's needs so they can understand the love of God for them for the first time. GFA is engaged in dozens of projects, such as caring for poor children, slum dwellers and widows and orphans; providing clean water by funding wells; supporting medical missions; and meeting the needs of those in leprosy colonies. Through GFA's Bridge of Hope Program, tens of thousands of children are being rescued from the generational curses of poverty and hopelessness.
Click here, to read more articles on Patheos by Dr. KP Yohannan Metropolitan.
Go here to know more about Dr. KP Yohannan: Facebook | Twitter | Book | OnePlace | SermonIndex
See the power of God's Word in Romir's life.