WILLS POINT, TX – K.P. Yohannan, founder of Gospel for Asia (GFA World and affiliates like Gospel for Asia Canada) reflects on the importance to recognize God's help, presence, and strength — our source of true unfailing courage and confidence.
Have you ever found yourself looking at tomorrow and wondering how you will find the courage to keep on going? I have. More times than I'd like to admit.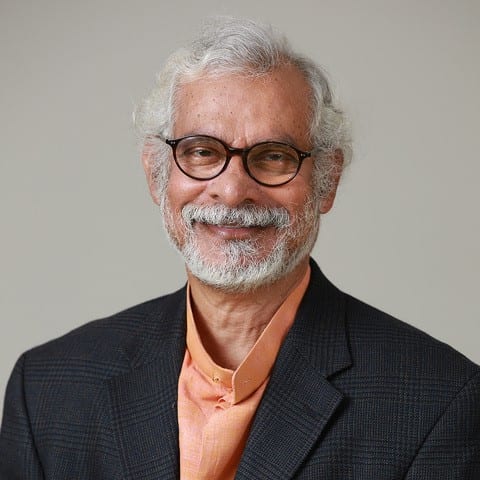 When we are without courage, it becomes difficult to see our circumstances clearly because we no longer have the right perspective. Even insignificant things in our lives begin to look like huge mountains. It's in times like these when we need to remember God sees more of the situation at hand than we do.
Years ago in the early days of the ministry, when I first began to record radio programs in Asia, I received a few letters each week from people who harshly criticized the radio program. The letters never seemed to stop coming, and it began to wear on me. I hadn't even wanted to start a radio program in the first place, and now these negative letters kept trickling in. Was the program helping anyone at all? I wondered.
After this had gone on for a while, I finally asked if we ever received any good letters.
"Oh yes," my staff replied, "thousands of them."
All that time, I couldn't see what was really happening. I only received the bad letters, the bad news. I was ready to pull the whole radio program off the air because I didn't think it was doing any good. From then on, I asked the staff to let me see the good letters also!
It is so easy to become discouraged when we are in the midst of trials, when all we hear is bad news. It's important to recognize in those times that God sees far beyond our present circumstances. He's working for our good even when we can't see it.
Remember and Pray
When you are weary, remember that you serve the Living God. He is all-powerful. Who He is hasn't and won't change. Pray with another brother or sister, and ask the Lord for His help and strength as you wait on Him. As He assures us in Philippians 1:6, He will finish the good work He begins in us. We can take great confidence in this promise.
---
KP Yohannan, founder and director of GFA World (Gospel for Asia), has written more than 200 books, including Revolution in World Missions, an international bestseller with more than 4 million copies in print. He and his wife, Gisela, have two grown children, Daniel and Sarah, who both serve the Lord with their families.
GFA World (Gospel for Asia) is a Texas-based charity that has been serving the "least of these" in Asia since its beginning in 1979, often in places where no one else is serving. GFA World national workers serve as the hands and feet of Christ by ministering to people's needs so they can understand the love of God for them for the first time. Gospel for Asia is engaged in dozens of projects, such as caring for poor children, slum dwellers and widows and orphans; providing clean water by funding wells; supporting medical missions; and meeting the needs of those in leprosy colonies. Through GFA World's Bridge of Hope Program, tens of thousands of children are being rescued from the generational curses of poverty and hopelessness.
Find out more about Gospel for Asia in the video "A Year in Review with K.P. Yohannan."
---