WILLS POINT, TX – K.P. Yohannan, founder of Gospel for Asia (GFA World and affiliates like Gospel for Asia Canada) shares on the difference the power of prayer makes, bringing the encouraging challenge to not grow weary or lose heart in persevering prayer.
Paul, in his first letter to Thessalonica, tells us "pray without ceasing" (1 Thessalonians 5:17). My friend, every prayer you utter makes a difference greater than you may ever realize on this side of eternity. God has given us a very powerful gift that we can use for good.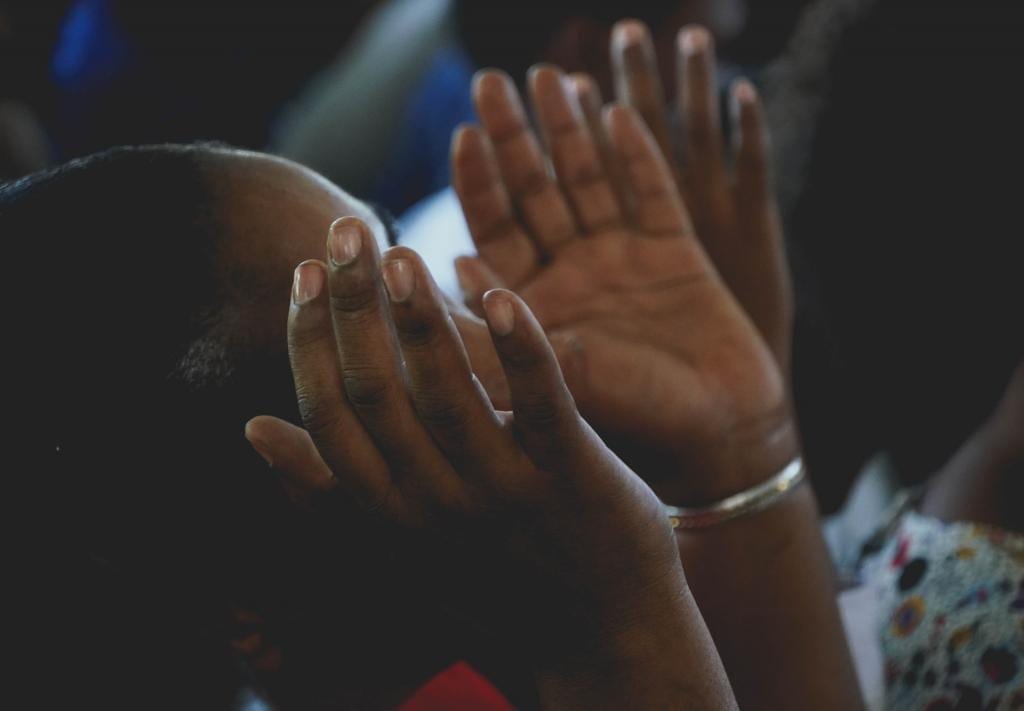 If you've never read Paul Billheimer's book Destined for the Throne, may I recommend it to you? In it, he talks about how vital prayer is in God's movement in people's lives. For every person whose life is touched, first there was someone praying. For every move of God in the Church, people were praying. For every person who comes to know Jesus' love, someone was interceding. For every Christian who remains faithful, someone has been faithful in prayer. For each prodigal son who has been found, prayer was instrumental. For every life changed, prayer plays a crucial part. It is a great mystery, and I do not have all the answers, but I know prayer is vital to the life of the Church.
We don't always have the ability here on earth to see with our physical eyes the result of our prayers. Yet, we can faithfully pray and stand firm in the faith, standing in the gap on behalf of people you read about in some of my blogs. As we pray for workers in Asia distributing COVID relief, we strengthen them to help people in need with basic items and enable them to show love and compassion like Christ. As we pray for our government officials and honor them, we are a part of God's work through them and His blessing on them. Years of faithful prayer can impact the world in ways way may never be able to understand. People are touched, communities blessed, and like dominoes falling, we may never truly understand the impact here on earth.
The reason why I'm saying all this is because sometimes we pray in church, we pray with a friend, in our cars or closets; in a prayer group or with our spouses or children at home and we think: "What is God doing? What is happening?" We can become discouraged when we don't see any answers. The Enemy can tempt us to quit praying, making us doubt that God hears our prayers.
But our prayers are making a difference! You may not see it today. You may not realize it tomorrow, but our prayers are being heard. The impact of our prayers is great. Do not grow weary in well-doing! Do not lose heart! The end of time is drawing near, but God's power will not be curtailed.
I think the only time when we are going to see the complete result of our lives here on earth is going to be when we see the Lord. Then we will know that it's all been worth it.
Now as never before is the time to pray, to pray for our nations, our government leaders and to walk by faith and see lives changed.
Share your prayer of faith in the comments section below.
---
KP Yohannan, founder and director of GFA World (Gospel for Asia), has written more than 200 books, including Revolution in World Missions, an international bestseller with more than 4 million copies in print. He and his wife, Gisela, have two grown children, Daniel and Sarah, who both serve the Lord with their families.
GFA World (Gospel for Asia) is a Texas-based charity that has been serving the "least of these" in Asia since its beginning in 1979, often in places where no one else is serving. GFA World national workers serve as the hands and feet of Christ by ministering to people's needs so they can understand the love of God for them for the first time. Gospel for Asia is engaged in dozens of projects, such as caring for poor children, slum dwellers and widows and orphans; providing clean water by funding wells; supporting medical missions; and meeting the needs of those in leprosy colonies. Through GFA World's Bridge of Hope Program, tens of thousands of children are being rescued from the generational curses of poverty and hopelessness.
Find out more about Gospel for Asia in the video "A Year in Review with K.P. Yohannan."
---