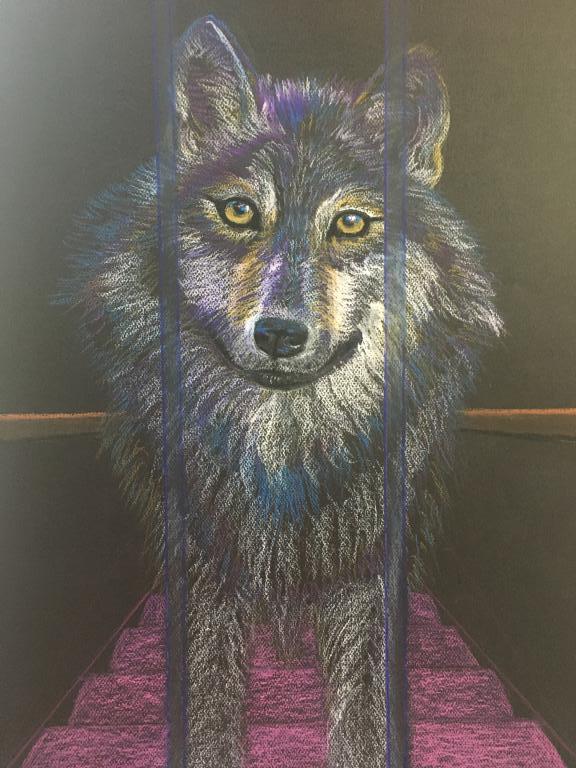 "You do not want to leave too, do you?" Jesus asked the Twelve. Simon Peter answered him, "Lord, to whom shall we go? You have the words of eternal life." John 6:67-68
The Wolf in the Basement
I remember being in the basement of my childhood home, trying to process what I had just heard. My brother had a rare form of lung cancer and was terminal. I had to be alone, so I went downstairs and cried out to God as I folded the laundry. Down there, where no one could see or hear me, I railed against God for doing this to my brother, to my parents, to my family.
We had always gone to church three times a week and sang in various churches as an acapella quartet. We loved God and were trying our best to serve. How could God allow this suffering into our lives? As I hurled the clothes into the basket, I wept until I was spent. But at the end of the crying spell, I still believed. I remembered the scripture in John 6 when many followers turned away from Jesus.
"You do not want to leave too, do you?" Jesus asked.
Simon Peter answered him, "Lord, to whom shall we go?"
I was only 16, but God and I had a history. I knew Him as the One loving, faithful God. Where else could I go?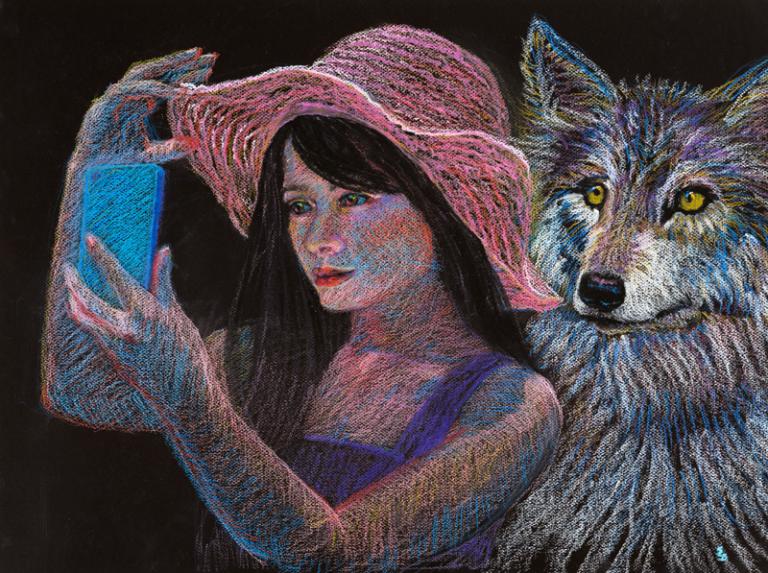 Grief Pops Up Like a Photobomber
Years later, grief popped up like a photobomber, and I found myself sitting on the couch, sobbing.
Grief is "the wolf we keep locked in the basement." Why was I still grieving? Perhaps I had never dealt with my grief. My family wasn't one to talk about emotions. I was afraid of upsetting someone by bringing up all that we'd gone through. Why did God allow lung cancer to take my brother's life?
During the four months of his suffering, we never shared our feelings. I tried to stay strong for my parents and my siblings. We took care of Donnie and did what had to be done. At age 16, I had to cook and look after my younger brother while Mom, Dad, and my four older siblings were at the hospital constantly. I longed to be there too, but how could I complain while my brother was dying?
I kept the wolf locked up, hidden in the basement of my childhood home, but God's eyes were watching. Psalm 10 says, "But you, O God, do see trouble and grief."
Years later, I opened the door, wept for a time, and called a dear friend. Sharing my heart with a friend released the wolf, and I began to heal.
Grief in 2021
In 2021, we are all touched by grief. Rather than blaming God and running from him, I hope we can run toward him as a loving father.
May our Healing God teach us how to walk through grief toward healing with our friends and family in this season of loss.
The "Grief Is a Wolf" series of pastels will be on display as part of my solo show from March 3 until April 4 at Kore Art Gallery, Louisville, Kentucky.
Disclaimer: I'm not a licensed grief counselor. Please seek out professional help if you're struggling with serious depression or need medical assistance.
I would love to hear encouraging suggestions, scriptures, or practices that you've found helpful in the comments.
I'm an artist who loves to write. If you'd like to get to know me better, please follow me on social media.
My Blog: susanebrooks.com
Instagram @sebrooks81 (Mostly Art)
Facebook, Susan E. Brooks, Artist,
Twitter @sebrooks81
YouTube Susan E. Brooks, Artist