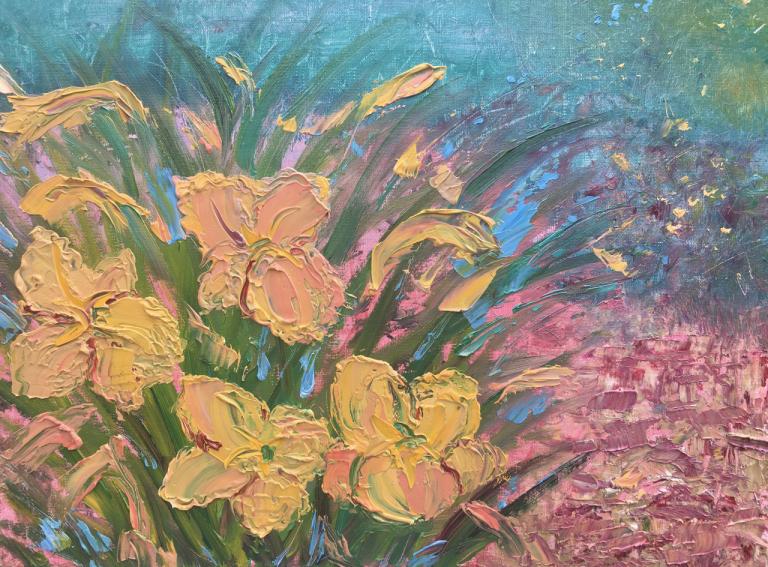 Too often Christians are pessimistic, fearful of the future and certain the end of the world is upon us, but as I read the scriptures, I see Jesus as an optimist offering hope for his followers. Yes, Jesus teaches that suffering and tribulation will come, but joy follows. Even when facing his own death, Jesus was focused on resurrection.
Jesus' Focus on New Life
He then began to teach them that the Son of Man must suffer many things and be rejected by the elders, the chief priests and the teachers of the law, and that he must be killed and after three days rise again (Mark 8:31 NIV).
In these verses, Jesus expects suffering, but he also looks forward to resurrection. We are often discouraged as we look around and see so much suffering in the world. We have come to anticipate sorrow and sometimes even to dread the advent of another day. After losing my twenty-year-old brother to cancer and my dad to a car wreck, it is easy to expect suffering. I know life can be full of misery.
But suffering is not the end of the story. God always brings resurrection. As God is healing my heart, I am learning to trust resurrection—not only after death, but also resurrection of my spirit and healing here on earth. Though my husband has been diagnosed with cancer, God has made him cancer-free. Though my ninety-year-old mom caught COVID-19 and I was planning her funeral, God has made her whole. Suffering is always a possibility, but resurrection is a certainty.
New Birth
We see this theme over and over again in the New Testament. In his daily meditations, Richard Rohr points out that even in what we think of as apocalyptic chapters, Jesus gives hope:
In Matthew 24:8, hidden there in the middle of the wars and earthquakes it says, "All this is only the beginning of the birth pangs." Apocalypse is for the sake of birth not death. Yet most of us have heard this reading as a threat. Apparently, it's not.
Birth pangs are all about new life and major changes. If we allow it, God will bring new life and good changes to us as a result of the pandemic. We can learn to appreciate what's truly important in life, such as our relationships, our health and the environment.
Relationships Are Important
This may seem obvious, but how many of us order our lives accordingly? Making more money may be needed to provide for families, but maybe not. Maybe some of us have more than enough stuff, and we need to work less and spend more time with our spouses and children, aging parents and dear friends. Surely the pandemic has taught us to treasure our loved ones. As life returns to a new normal this year, let's not forget to rearrange our lives with people and time together as a priority.
Health Is Precious
We have always known this, but again, perhaps one thing we can learn from 2020 is to prioritize health for ourselves and everyone else, in as much as it depends on us. One way or another, all of us need access to good healthcare. Let's make that a priority. And personally, let's do what we know to do: exercise, eat healthy and get the rest and relaxation required by our bodies. For those who are overworked and underpaid, let's change the system. Surely COVID-19 has shown us "no man is an island."
The Environment Is Key
I heard an interesting report on NPR regarding causes of the pandemic. According to Nathan Rott of NPR, some experts link "deforestation and the destruction of nature to increased risk of animal borne diseases like COVID-19." I'm no scientist, but it makes sense to me that when we upset the balance of nature, no good will come of it.
"To live, we must daily break the body and shed the blood of Creation. When we do this knowingly, lovingly, skillfully, reverently, it is a sacrament. When we do it ignorantly, greedily, clumsily, destructively, it is a desecration. In such desecration we condemn ourselves to spiritual and moral loneliness, and others to want."

—Wendell Berry
Let's find ways to lovingly prioritize relationships, health, and the environment as we seek new life in Christ.
Do you have any new priorities? I'd love to hear them in the comments.