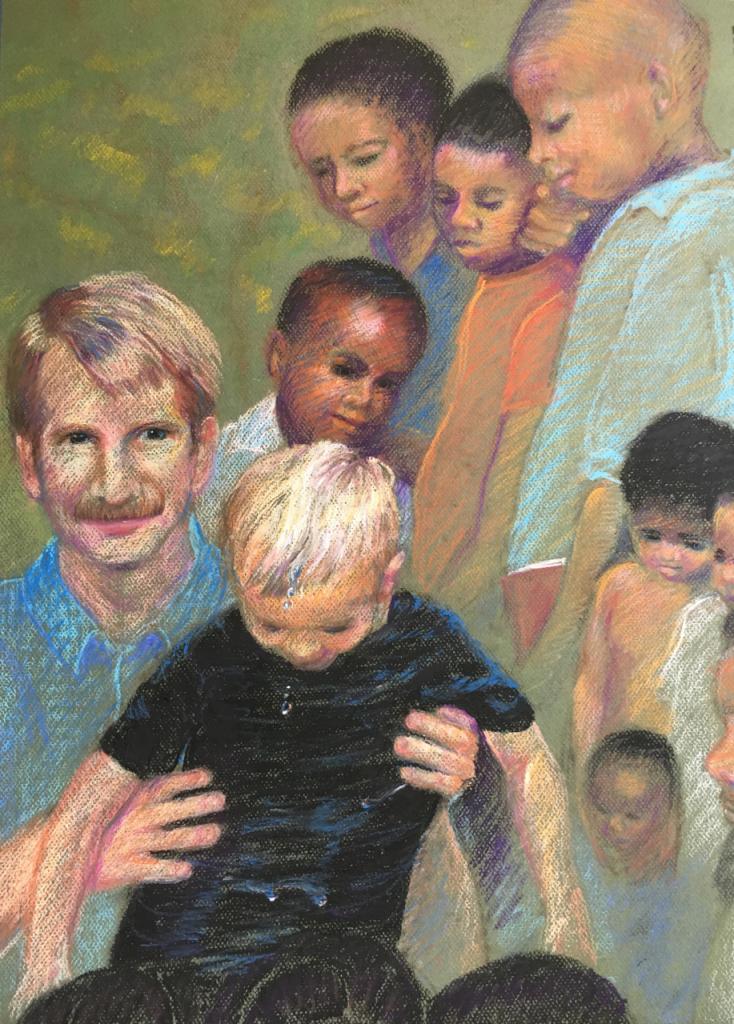 For we are co-workers in God's service. —1 Cor. 3:9a, NIV
God's Co-workers
What does it mean to be God's co-workers? Paul claims this in I Corinthians 3:9. He goes on to use several metaphors about building on the foundation of Jesus, and about our bodies being the temple of God, and then concludes the chapter with an audacious statement:
"So then, no more boasting about men [or presidents]! All things are yours, whether Paul or Apollos or Cephas or the world or life or death or the present or the future—all are yours, and you are of Christ, and Christ is of God."
What in the blazes does that mean? To begin with, it references the divisions mentioned in chapter one when church members were fighting over being followers of different leaders. Sound familiar? Paul says to stop that! Because all things are ours. That's an intriguing thought. Stop fighting because you already have everything you could ever want or need. You have nothing to worry about—not life or death nor the present nor the future. "You are of Christ, and Christ is of God," Paul says in verse 23. God has provided peace and strength for us to be co-workers along with him.
If Only We Could Believe
For those of us who say we believe the Bible, I think it would help if we would follow what it says. I struggle constantly too, so I'm letting you all listen as I preach to myself. On those rare, wonderful days when I believe God has given me everything I need, as it says in these verses, I don't fight with people over petty issues. And please don't misunderstand. Paul was no prosperity preacher. He suffered much more than most of us ever will, but he knew that God was with him. That makes all the difference.
These verses remind me of Col. 3:3. "For you died and your life is now hidden with Christ in God." Many years ago a Bible teacher explained this using a finger illustration. Take one of your thumbs and cover it with the fingers of that hand. Then place the hand with the covered thumb into the other hand. The thumb is you, and you are doubly hidden and protected, "with Christ in God."
The Battle Is in the Mind
Our minds are powerful influences over our bodies. I'm no scientist, but we all know what we believe with our minds will affect our health and our behavior. If we can trust God's provision, maybe we won't be grasping for power and worrying about winning political battles to the point of causing division in the church. Before going after our brothers and sisters to straighten them out, maybe we need to fill our minds with love for our neighbors and trust in God to handle our issues. God doesn't need us to beat up those who disagree with us. He can accomplish his goals and provide for us without our quarreling with one another.
Make a Peaceful Stand
Yes, there is a time to make a stand, but make a peaceful one. Avoid demonizing others. We serve Jesus, the Prince of Peace. "All things are yours." Let's stop grasping desperately for control or power, and believe God is working for peace. We are God's co-workers, even in 2021.
What does "God's co-worker" mean to you? I would love to hear about it in the comments.
I'm an artist who loves to write. If you'd like to get to know me better, please follow me on social media.
My Blog: susanebrooks.com
Instagram @sebrooks81 (Mostly Art)
Facebook, Susan E. Brooks, Artist,
Twitter @sebrooks81