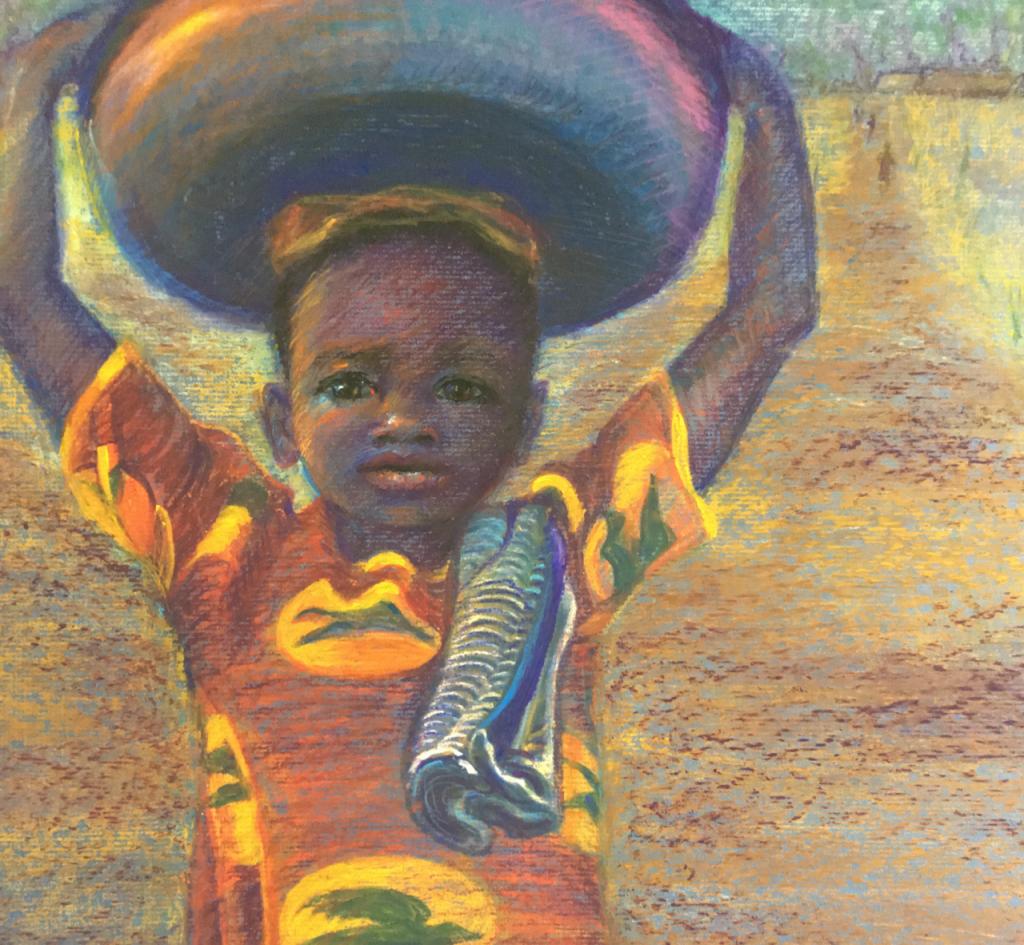 When I was little, I never felt well-to-do. Dad worked hard as a computer programmer to provide for all seven of us. We had enough, were never hungry, but other families on our street had bigger homes and seemed to have more income. Then one Sunday a new girl from church came over to our house to play. She apparently didn't have much, and she loved my jewelry, among other things. After playing for awhile, she asked for some jewelry to take home with her. Knowing Jesus in the sermon on the mount said, "Give to the one that asks of you," I gave her what she asked for. My mom wasn't too pleased when she figured out what was going on, but to this day, I'm not sure I was wrong. Should I give everything away and choose simplicity and minimalism as a follower of Jesus?
Simplicity and Minimalism
As an adult, I sometimes wonder if the younger me was a better me. Should I give away most of my stuff? The ideas of voluntary simplicity and minimalism appeal to me, and I hope to learn more and perhaps move in that direction. However, my garage is full of boxes inherited from parents and grandparents that have passed and memories of travels around the world, so it's difficult for me. And yes, I'm sure there's some junk in there too, but this is what I tell myself. The reality is, I can't even get the garage cleaned out enough to park the car in there, so….
What does the scripture say about piling up wealth and possessions? I think it would be safe to say that Jesus himself was a minimalist. He and his disciples traveled around, sleeping on the ground or in the homes of those who invited them, eating what they could catch or find and carrying their few possessions with them. Also, many of Jesus' teachings seem to support living simply. He tells the rich young man in Matthew 19:21 to go and sell what he has and give to the poor. And in the parable of the rich fool in Luke 12:15, Jesus says, "A man's life does not consist in the abundance of his possessions." I admire people who choose to simplify their lives. I hope I can too.
The Love of Money
In our quest to follow Jesus and simplify our lives, we may need to reevaluate our relationship to money.
For the love of money is a root of all kinds of evil. Some people, eager for money, have wandered from the faith and pierced themselves with many griefs. — 1 Timothy 6:10
Clearly, some people struggle with greed, but the scripture says "the love of money" is the problem, not money itself. When the love of money causes us to lose faith, be stricken with grief, or hoard money like the rich fool, then it's an issue.
Generosity and Wealth
On the other hand, Jesus had friends, Mary Magdalene, Joanna, and Susanna and many others who supported him and his disciples "out of their own resources" (John 8:1-3). Maybe we're not all commanded to be minimalists. Romans 12:6-8 says,
We have different gifts, according to the grace given to each of us. If your gift is prophesying, then prophesy in accordance with your faith; if it is serving, then serve; if it is teaching, then teach; if it is to encourage, then give encouragement; if it is giving, then give generously; if it is to lead, do it diligently; if it is to show mercy, do it cheerfully.
Some of us have the gift of giving generously, and that's an important gift. Based on this and other scriptures, I think we can assume it's okay to have some wealth, as long as you're generous with it.
Some Have No Choice
When we lived in Mozambique, most of the local people were "minimalist" because they had no choice. Though our house had concrete floors and no ceiling, a leaky roof and unreliable electricity, we still lived like "rich Americans" compared to many Mozambicans. We tried to be generous with what we had, and I'm sure we made mistakes. The difference was we chose to simplify and get rid of excess stuff to move to Mozambique. The people we lived among had no such choice.
Finally, as we choose to simplify or even become minimalists, let's remember those who have no choice. Also, let's be generous if God has blessed us to be wealthy. And for all of us, no matter how much or how little we may have, I pray over us this benediction from Makoto Fujimura:
"Let us remember that we are sons and daughters of God, the only true Artist of the Kingdom of abundance. We are God's heirs, princesses and princes of this infinite land beyond the sea, where heaven will kiss the earth.

"May we steward well what the Creator King has given us" ("Art and Faith," p. 150).
Should Christians be minimalists? I'd love to hear your thoughts in the comments!
I'm an artist who loves to write. If you'd like to get to know me better, please follow me on social media.
My Blog: susanebrooks.com
Instagram @sebrooks81 (Mostly Art)
Facebook, Susan E. Brooks, Artist,
Twitter @sebrooks81