By Paige Mitts
Losing a marriage means losing a partner, a friend, a companion–yes–but the loss of a lover is what hits us the hardest. Why?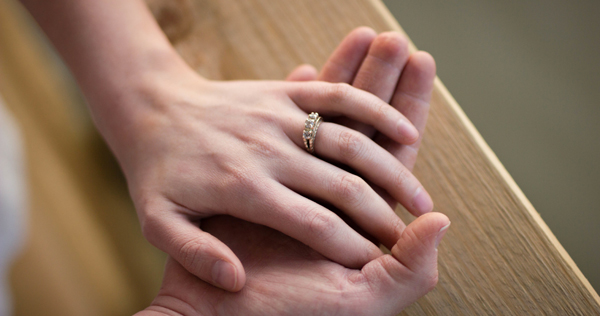 We sincerely hope that you all enjoy the show and please remember people, that no matter who you are and whatever you do to live, thrive and survive, there are still some things that make us all the same: you, me, him, them, everybody, people, everybody! – Jake and Elwood Blues, The Blues Brothers, 1980
One of my favorite movies of all times is The Blues Brothers. After Jake gets out of prison, he and his brother Elwood go to visit "The Penguin", the last of the nuns who raised them in a Catholic boarding school. They learn the Archdiocese will close down the school unless $5000 in back taxes is paid, so they set off on a "mission from God" to get their band back together and raise the money by putting on a big gig. One of the best songs is "Everybody Needs Somebody" – someone to love, sweetheart to miss, sugar to kiss…
Sound familiar? If you've been through a divorce, you know well that one of the most devastating aspects of divorce is not having someone to love, hold, kiss, and miss. It's the loss of a partner, a friend, a companion–yes–but the loss of a lover is what hits us the hardest.
Since my divorce two years ago, that's been one of the toughest things to deal with.The loneliness is often unbearable. I'm grateful to have my dogs around so least I can give them a hug when I get home from work. Why is that so important? Is it really the physical aspect of touch that we long for, or is it something more profound?
A Surprising Truth About Intimacy
We can look to Scripture for the answer, to better understand what God's eternal plan of love and communion is for us. Scripture employs many images to describe God's relationship with humanity. But the nuptial imagery is used most often as the Bible begins and ends with marriages: first, with Adam and Eve and then with Christ and His Church. God wanted this eternal plan of love and communion to be so obvious to us that he placed an image of it in our very being by creating us as male and female.
God desires first a fruitful union with us, as given to us in the gift of the body and blood of the Eucharist, then He gives us the desire for the gift of spousal conjugal love, as one flesh. So, if we are made to desire God's plan for love and communion, and the body is capable of making the divine mystery of God's plan visible to us, and it's through the gift of spousal sex, what are we supposed to do now as divorced Catholics?
Enter the antagonist, the enemy of God who wants to keep us from God's divine mystery….Satan. Satan's grand plan is to derail the sacraments, by attacking God's most important gift to us–our bodies and our sexuality. God's eternal plan for the body is union, communion, marriage–these bring life. Satan's counter-plan for the body is separation, estrangement, divorce–these bring death. So it's no surprise that in our fallen world, we have estranged spouses, divorce, adultery, pornography…all as the result of The Great Divorce between God and Satan.
The Mystery Of Experiencing Love Through Our Bodies
Understanding why we feel the way we do, and why we crave that feeling of union with another person, helps somewhat. But understanding the truth about how God wishes for us to experience the spiritual, divine mystery of His love for us through our bodies–by baptizing with water, anointing with oil, eating and drinking the body and blood of Christ, –makes it even more imperative for us to realize our true identity and treat our bodies accordingly.
That's our responsibility as divorced Catholics, and it will ultimately lead us to the heart of the divine mystery and the meaning of our humanity. We have an excellent resource available to us through the Theology of the Body, which I'm in the process of studying. I hope to share my thoughts with you on it through my blog posts since it's such an important topic for all of us.
Because of this, take up the armor of God, so that you may be able to withstand the evil day and remain perfect in all things. Therefore, stand firm, having been girded about your waist with truth, and having been clothed with the breastplate of justice, and having feet which have been shod by the preparation of the Gospel of peace. – Ephesians 6:13-15 CPDV