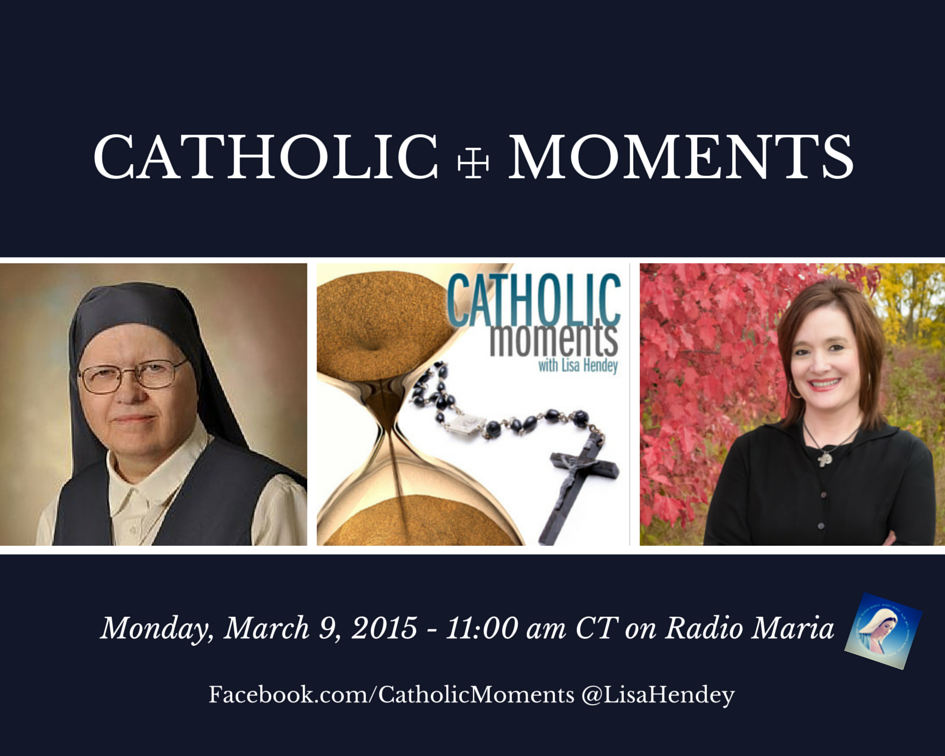 Today's episode of Catholic Moments on Radio Maria promises to be fun. My guests are Twitter's Crabby Mystic, Sr. Mary Lea Hill and my good buddy Roxane Salonen.
Sr. Mary Lea Hill is a Massachusetts native who has served as a Daughter of Saint Paul for past 50 years. Roxane Salonen Roxane B. Salonen is an awarding-winning children's author, freelance writer and newspaper columnist and the writer of "Redeemed by Grace."
Tune in at 11 am CT at www.RadioMaria.us to join us live. Be a part of the show by calling 866-333-6279 (MARY).