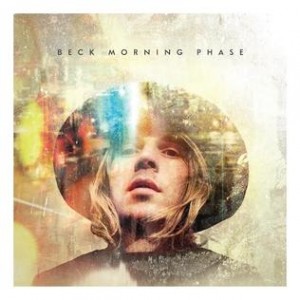 Overdoing it? Yes. As long as War & Peace? Yes. But here it comes anyway: The list of my favorite recordings of 2014.
I look forward to this every year. I started making "Favorite Music of the Year" lists when I was about 12 years old. I never dreamed that I would still be making those lists three decades later. And I certainly never dreamed that I'd be publishing them, or that I'd be reviewing music (or movies, for that matter) for responsive readers.
But here I am, at my favorite cafe, with my favorite meal from their menu, and a glass of my favorite beverage, so that I can make a celebration out of this event: The Gratitude Party.
There's too much new music in the world on any given year for me to presume to claim knowledge of what the "Best Music of the Year" might have been. But I can tell you what impressed me. What songs stuck with me, what made me go back for seconds and thirds and fifteenths. I can tell you what made me feel gratitude — whether for the lyrics, the energy, the invention, the musicianship.
This year, I've been grateful for so much good music that I really don't know how to wrap things up. So I've organized my experiences into three categories. You might call them "Good," "Great," and "Greatest" — but that makes me uncomfortable. It takes so much time and attention to have any sense of the greatness in a song or an album. I'm more comfortable categorizing them like this:
THANK-YOU NOTES
Consider these the bronze medalists; the runners-up; the albums I enjoyed, played several times, and recommended; the mp3s I'm glad I downloaded.
ENTHUSIASTIC FAN LETTERS
Consider these the silver medalists; the albums I played at least once a month this year; the albums that I bought for the home library on CD or vinyl; the records I recommended with giddy enthusiasm.
TESTIMONIES OF LOVE AND GRATITUDE
Gold medalists: Albums I wanted to hear every week; albums I would be happy to own in a variety of formats; albums I would like to put in the trunk of my car so that I can give them away to everyone I know; albums that made a significant difference in my head and heart this year.
Seems like a lot of trouble over a bunch of music, doesn't it? But that's how much I love music. I hope you find some new discoveries among these recommendations and expressions of gratitude.
Are you ready? Here we go with Part One…
My Thank-You Notes 
(listed alphabetically by artist)
Agents of Future – Ballistic Mystery
Thank you for singing your guts out. Thank you for finally delivering a full-length record, after so many years of amazing Sunday morning live events. And thanks for "Least o'These."
"Oh Lord, create in me a heart that beats down doors / Until all of the open, open sores / Are healed like they were never there." 
Antlers – Familiars
Thank you for the beautiful horns, and for lyrics as lovely as these:
"Then when heaven has a line around the corner,
we shouldn't have to wait around and hope to get in
if we can carpenter a home in our heart right now
and carve a palace from within…"
Beck – Morning Phase

Thank you for this album-length acknowledgment that Sea Change really is your masterpiece, and that there was more where that came from. Thanks especially for "Turn Away."
The Black Keys – Turn Blue
Thank you for letting songs sprawl, stretch, and go on opening up. Thanks for guitar solos in a year where they were hard to come by. Think you could persuade U2 to go back to writing songs as epic as "The Weight of Love"?
Broken Bells – After the Disco

Thank you for keeping alive what was best about early '80s pop. The title track makes me 14 all over again, dancing around my bedroom.
Bruce Springsteen – High Hopes

Thanks, Master Springsteen, for your restlessness, for not giving up on the Big Music, and for this:
Now pray for yourself and that you may not fall
When the hour of deliverance comes on us all
When our hope and faith and courage and trust
Can rise or vanish like dust into dust
Now there's a kingdom of love waiting to be reclaimed
I am the Hunter of Invisible Game.
The Bruised Hearts Revue – As Bright As It Burns
Thanks for taking such heartfelt, hopeful music to the streets. Thanks, Knathan Ryan, for staying true to your talents from one chapter to the next. And thanks for "Like a Long Lost Friend."
Conor Oberst – Upside Down Mountain
Thanks for the strongest musicianship and writing of your career so far — especially "Artifact #1."
This world is full of missing persons
All of these unsolved mysteries
If someone says they know for certain
They're selling something certainly
So when I set myself to wonder
All the questions that remain
The only one that even matters
Is when I'll see you're face again
I keep looking back for artifacts
To prove that you were here
The sound that's been keeps echoing
It never disappears
First Aid Kit – Stay Gold
Thanks for "Heaven Knows", which I turn up very, very loud when it plays during my commute, and which makes the day sunnier as a result.
The Ghost of a Saber Tooth Tiger – Midnight Sun

Thanks for bringing the name "Lennon" back to the front lines of art rock with a sound that — while it nods respectfully to the Beatles here and there, as much to George Harrison as to your father — is really all your own, Sean Lennon. I particularly like "Devil You Know."
Grouper – Ruins

Thank you for an enthrallingly quiet, textured, rainy-day album that helped me untie all of the knots of the hard days. Thank you for making us lean forward and listen closely. Thanks for "Clearing."
Hiss Golden Messenger – Bad Debt and Lateness of Dancers

Thanks, Mr. Messenger, for the strangest one-two punch of the year. I like the lyrics on Lateness of Dancers better, but I like the intimacy and tenderness of Bad Debt, so I can't really pick a favorite here. Thanks for the blues of "Bad Debt" and the contagious playfulness of "Lucia."
The Hold Steady – Teeth Dreams

I've admired you guys all along the way, but this was your strongest effort in a while, and I'm grateful for your latest epic: "Oaks."
Jack White – Lazaretto

Thanks for being the brilliant mash-up of Edward Scissorhands, Robert Plant, Nikola Tesla, and Jerry Lee Lewis that you are. Thanks for the hooks. Thanks for "That Black Bat Licorice."
Lana Del Rey – Ultraviolence

I must admit — this album's lyrics made me worry about you. This is a deeply disturbing record. And yet, you've made some lush, haunting, David-Lynchian beauty out of some terrible things. I'm particularly grateful for "Shades of Cool." But hey, take care out there, Lana Del Rey. I want to someday hear you sing from a place less despairing. I'd like to hear your version of what joy sounds like.
Lost in the Trees – Past Life
Thank you for this surprising turn in your sound. And for "Upstairs," which is one of the songs I played most this year.
Loudon Wainwright – Haven't Got the Blues Yet
I'm not sure why this album didn't get more attention this year. I loved the whole crazy thing. Wild, crazy, hilarious, sick, and twisted. I don't know where to start. But in a year devastated by gun violence, in which gun-enthusiasts kept insisting that the guns aren't really a problem, a song like this one is a necessary jab.
Mary Gauthier – Trouble & Love
Thank you for your masterful songwriting once again, Mary. I'm especially grateful for "Worthy" — easily one of my favorite tracks of the year. I could say the same thing about "Oh Soul."
Neneh Cherry – Blank Project
Thank you for a long overdue return, Neneh Cherry! I've missed you. Thank you for turning my commute to and from work into an adrenalin rush with the incredible beats that dominate this record, and for the raw and compelling storytelling and confessions in songs like "Dossier."
Nickel Creek – A Dotted Line
I'm very, very late to your music, Nickel Creek. But this record was a hoot and a half. I loved all of the instrumental. I loved your cover of Sam Phillips' "Where Is Love Now?" But I'm most grateful for this song: "Christmas Eve," (I'm sharing a live version, because you seem to have kept your fans from posting album tracks. But I love the pristine production on the album version.)
The Notwist – Close to the Glass
Thanks for one of the most surprisingly unpredictable records of the year, and especially for these two tracks, which I turned up very loud during a particularly beautiful stretch of a road trip in Montana: "Run Run Run" and "Lineri."
Phox – Phox 
Thanks, Phox, for a fantastic debut record. You get my vote for Best New Band in 2014. Thanks especially for "Noble Heart."
Prince – Art Official Age
and
Prince & 3RDEYEGIRL – Plectrumelectrum
One of the biggest flash-back-and-flash-forward parties of this year: Your return to the glory we, your longtime fans, remember. We knew you were still capable of this. And this two-album comeback was barrels of fun. Thanks especially for "Wow" — but since I can't find a link online, thanks also for "Plectrum Electrum," and for "FUNKNROLL."
Rodrigo Y Gabriela – 9 Dead Alive
When I needed to blast a gray day open into vivid colors, all I needed to do was put this record on. So thanks for that. Thanks especially for "Misty Moses" and "Fram," both of which blow my mind. Well, actually, just about all of these performances blow my mind.
The Secret Sisters – Put the Needle Down
This was the year that three powerhouse female duos dazzled me: First Aid Kit, Lily and Madeleine, and my favorite — you two Secret Sisters. It was the involvement of T Bone Burnett that got my attention, but the record needs no celebrity endorsement. The whole thing's a blast, sharp as a switchblade. But I'm particularly grateful for this surprising cover of PJ Harvey's "The Pocket Knife."
Sharon Jones and the Dap-Kings – Give the People What They Want
Thank you for "Retreat!" It's so good to know that sounds like this are still going on in the world. I won't be surprised if this shows up on an upcoming Quentin Tarantino soundtrack.
Sinead O'Connor – I'm Not Bossy, I'm the Boss
Even more impressive than Prince's comeback records, Sinead O'Connor's comeback album is exactly the kind of ferocious performance I've been hoping we'd hear from her again. There's a lot going on in this record. Thanks so much for the irresistible refrain of "Take Me to Church" — which is, in my opinion, so far superior to the other 2014 song with that title — and the fires that you set during "Harbour." Oh, how I've missed this side of you!
Sylvan Esso – Sylvan Esso
At first, I thought, "I like this for the same reasons that I like Feist." The playful vocals, the clever lyrics, the irresistible dance beats. But then I became more and more enamored of the soundscapes you create here. Who knew that "Heads and Shoulders, Knees and Toes" would make a pop-music comeback?When it comes to fun, this record ruled 2014. Thanks especially for "Coffee" and "H.S.K.T."
Thom Yorke – Tomorrow's Modern Boxes
One voice says, "This is the kind of genius that Thom Yorke can compose in his sleep. I want something more." Another voice says, "You want a Radiohead album. A new Radiohead album is in the works, and it'll be here soon, so be patient, and be thankful that you get some bonus Thom Yorke anyway." I am thankful. I'm especially grateful for "A Brain in a Bottle" and "Interference."
Tom Petty and the Heartbreakers – Hypnotic Eye
I'm not surprised to see you and the Heartbreakers delivering another comeback record, Tom. You've never seemed like the retiring type. (And I'm still hoping you'll orchestrate another Wilburys record.) But I am surprised that Hypnotic Eye it's such a strong rock-and-roll record, one that resists the pull back toward your late-80s/early-90s pop reinvention and instead digs into grungy, Mudcrutch-y guitars. Thanks for "Fault Lines" and "All You Can Carry."
Wovenhand – Refractory Obdurate
David Eugene Edwards, it's been a long time since Sixteen Horsepower, and I suspect you're tired of hearing your fans wish for a return to those early sounds. You're on an ambitious journey through so many different blends of your own fierce, prophetic style with rhythms and instrumentation from around the world, and I don't want to stop you. I think this is one of your strongest records, and I'm particularly grateful for "King David." But — and I know you may not like to hear it, so I'm sorry — now that you've unleashed your loudest album yet, I do hope you'll scale things back again soon so that we can appreciate your vocals and your lyrics like we did in those early records. Your voice and your verse, they're all the power you need.