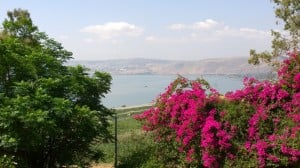 Pilgrimages. Something everybody would like to do, but nobody ever thinks they can afford.
Well, let me change your thinking on that. Pilgrimages are easier to save for than you think – so easy that even you can do it! It doesn't take independent wealth or a huge inheritance.
Rather, it takes these five things:
1) A real desire to go and trust in God to open the door for you to go.
2) Determined diligence.
3) Realistic goals. 
4) A specific plan for saving.
5) Trust in God to open the door for you to go. (Yes, it's THAT important.)
That being said, I've put together nine easy and creative ways to save for a pilgrimage. I think you'll be surprised at just how easy and creative they really are.
One: Pray about it.
No worthy endeavor ever should start without prayer, nor can it succeed without prayer. If you really want that pilgrimage, then you need God's grace to be motivated, clever, disciplined, and frugal enough to gather the resources. Choose a prayer to say daily – one you've adapted from somewhere else or made up yourself – that will open you to God's grace, implore his help, and keep you on track. Don't forget to invoke the Holy Spirit for inspiration on how to save!
Two: Set up a separate savings account.
If you want to put money aside for the pilgrimage, then you have to put money aside for the pilgrimage. In other words, if you put the money you're saving for the pilgrimage into your regular checking or savings accounts, it will undoubtedly get swallowed up by your other expenditures. Don't let that happen. Put the pilgrimage money way and leave it there!
Three: Stop eating out.
It's not good for you anyway. Cook simple (emphasis on simple) meals at home. If you're out and about, take some fruit, chopped veggies or nuts and bottled water with you in case you get hungry or thirsty. This will make the fast food joints much less inviting. Coffee addict like me? With an inexpensive thermal mug, you can have your coffee wherever and whenever you want it, so skip the coffee shop.
Four: Revisit your pantry.
You'll be surprised at how much you'll save with this. For one week of each month (or more if you want), nix the trip to the grocery store and eat only what you have on hand. No, seriously. You can do it. I can say from experience that it really is fun. Not only that, but it forces you to come up with creative ways to work with foods that you never imagined could work together. What's more, it gives you a sense of accomplishment – you've cleaned out your pantry (which you've been meaning to do for months) and proved to yourself that you're a whole lot more resourceful that anyone thought.
Five: Make a progress chart.
Goals aren't much fun if we can't keep track of them. Make a wall chart that includes the full amount you'll need for the pilgrimage and how much you'll need to save each week. Be sure to include the dates when deposits and insurance fees are due. Then, mark your progress as you go along so that you can see how close you're getting to your dream.
Six: De-clutter.
We all own way too much stuff! Go through your house, and pick out anything you haven't used in the last six months. You might even choose a few things you have used, but could do without (remember, you're saving for the pilgrimage). Have a rummage sale, sell the items on eBay, Craigslist, or Facebook Marketplace or sell them to family and friends who know you're raising pilgrimage funds (they'll be more inclined to buy). Be certain all proceeds go into your pilrimage savings account.
Seven: Make use of your credit card – to earn cash back!
Start using a credit card that accumulates points or cash back rebates for everything you can from gas and discount store items to groceries. If you accumulate enough, you can use the amount earned toward the domestic flight to the departure airport or for things you need for the trip. It also can help you save on day-to-day purchases, which allows you to put more away for the pilgrimage.
Eight: Make weekly contributions.
It's not enough to just say you're going to save, you have to put thoughts into concrete actions. Remember your chart from number five? Be sure that you're including a prescribed amount of money that you're putting into your pilgrimage savings account – outside of the amounts you've raised through other means. Whatever amount you can manage, make certain you are faithful to contributing weekly to your pilgrimage funds.
Nine: Do not succumb to discouragement.
Pilgrimages are spiritually enriching and life changing experiences. You-know-who does NOT want you to go on this or any other one! He will do his best to deter you, and you must not let him. Use your prayer from number one as often as you need it to fend off his attempts to derail you. Invite friends to go on the pilgrimage with you, and form a "Savings Support Team" so that you can encourage and motivate each other. Even if no one else you know is going, you still can form a support team of family or friends who will support you in your efforts.
Five reasons, nine ways to save for the pilgrimage you always wanted to go on, but never thought you could. Now you can.
On a special note, I invite you to come along on my Holy Land pilgrimage, "A Living Novena: Praying for peace in our hearts, our homes, and our world" January 11-21, 2016.  I promised it will be a grace-filled adventure!