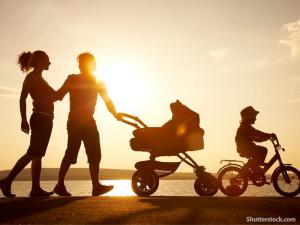 As a father to five children and a Bible-preaching pastor, I often find certain sections of Scripture incredibly timely and helpful. This was the case not long ago while I was preaching verse-by-verse through the book of Colossians in the New Testament.
A direct command is given to children around the middle of the book: "Children, obey your parents in everything, for this pleases the Lord" (Colossians 3:20). Here, the command is to younger children still living at home under their parents' leadership. In a home where both parents are present, God desires both parents to both be involved in the raising of the child and the child to obey both parents. Practically, this means that the child needs to listen to both their mother and father. For this to happen, the mother and father should first agree on what they want the child to do and then communicate it clearly. In some homes, one parent is the cop and the other is the clown. The cop parent is the one who says 'no' and enforces discipline for bad behavior. The clown parent is the fun one who lets the child get away with disobedience and folly. When the parents agree about what the child should do and equally share in both the burden of disciplining and the blessing of enjoying the child, there is harmony in the home.
In the very next verse, the Bible also speaks to parents. Colossians 3:21 says, "Fathers, do not provoke your children, lest they become discouraged." It is important to note that God has directives for both parents and children and holds them each responsible for their life choices.
As I was preparing to preach this section of Scripture and was praying for the people who would hear the sermon, it dawned on me that we live in a day that has very little parenting advice that is rooted in the Bible. There is a myriad of parenting books—some of which are very helpful—but at some point they will all go out of print. The Bible, however, is a book that introduces us to God as our Father and includes a lot of instruction for families. Furthermore, the Bible is the only parenting book to remain in print for the past few thousand years and will continue to sell for thousands more years. In this short clip from that sermon I share the following parenting principles from the Bible: