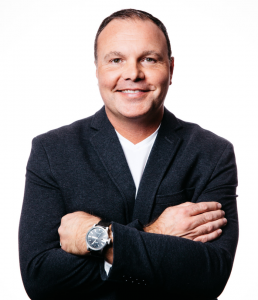 Howdy.
My name is Mark Driscoll. My wife's name is Grace.
Our hope is that we could be of help to you. That is the purpose of this blog. Our hope is that as you find guidance, you will return regularly so that we can develop a bit of a relationship.
What issues are most pressing in your life right now? What is on your mind as your head hits the pillow at night, and as you rise in the morning? Who do you go to for insights about issues you are facing?
Here's a bit about us and how we hope to be helpful on this blog.
(1) We are Christians who have hope and want to share that with you. I (Mark) have spent my entire adult life, more than 20 years, as a Senior Pastor. Grace's dad was also a pastor, and she literally grew up in church her entire life. What this means is that we love people and love helping them learn and understand how the Bible guides them. The goal of learning the Bible is not just information, but transformation. We all have hardships, hang-ups, and things that haunt us. The Bible is how spirituality and God intersect with life. I first truly read the Bible as the son of a blue collar, Irish Catholic, construction worker when I was 19 years old. Grace gave me the Bible as a gift, and we like to share with others how God gives us hope as we learn together in the Bible.
(2) We are spouses who hope to encourage you. I have been with my wife Grace for nearly 30 years, since we met in high school. We have been faithfully married to each other for 25 years. We entered our marriage with baggage and carry-ons which provided challenges along the way. We have had to work through a lot of past hurt, forgive one another, and work toward a fun and free friendship. Grace will also be joining me on this blog. We are not afraid of the tough issues like sex, forgiveness, conflict, and friendship in marriage.
(3) We are parents who hope to walk with you. Grace and I are still raising our five kids (3 boys and 2 girls) ages 11-20. They are all walking with Jesus and serving at our church. Sports, ministry, and music keep us very busy with our kids. Sometimes it feels like we run a cab company, and we understand the complexities of raising kids. Out of our mistakes and lessons, we hope to be helpful to parents in a way that is practical and biblical.
(4) We are leaders who hope to help you ride your roller coaster. We too have ridden the the roller coaster of ups and downs as leaders. We know what it's like to feel the excitement of the climb, stomach churning descent from a peak, and climb back up the next hill of opportunity as God leads. We'd love to ride along with you as well.
(5) We are teachers who hope to answer your questions. Most people have some issue regarding God or the Bible that has become a bit of a difficult knot to untie. Those kinds of issues, questions, and discussions are ones that we thoroughly enjoy helping people with. We don't mind the hot button theological and cultural issues, and have spent years trying to be helpful about things that are controversial.
Thank You Patheos!
We want to sincerely thank our new friends at Patheos for their kindness in inviting and welcoming us to be part of their online community of content creators. It is an honor to be invited to share our Bible teaching with you. We hope to provide a positive ministry focused on who we are for (Jesus Christ) and what we are for (the Kingdom of God). We seek to help people think and live Kingdom down instead of culture up.
Here's the pencil plan going forward for our involvement at Patheos:
Blog – a few times per week a blog will be posted. Some of these will be from me, some from Grace, and some from both of us. Our new blogs can now be found exclusively here at Patheos.
Leader Equipping – roughly once per month I will post a research brief, or similar kind of resource, that is more detailed and in-depth. This is intended to be a gift to ministry leaders and those who want to dig deeply into a variety of topics.
Ebooks – on occasion, we will have an ebook for you to read as well. This starts with a free ebook you can have today as our way of saying THANK YOU FOR STOPPING BY!
Ask Pastor Mark – at least once per week we will post a short video answering a question that has been sent in. Here is an example so that you can get to know us: