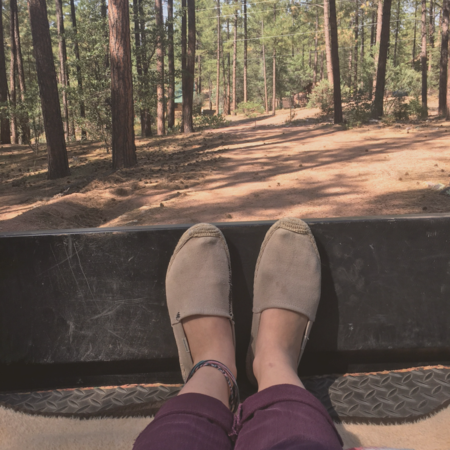 Last year, Grace and I took our five kids to the Grand Canyon for a special, memorable family trip. We had never been before and all looked forward to seeing one of the great wonders of the world. Enjoying God's Creation on such a massive scale reminded me of the gift that life on this planet truly is. According to the Scriptures, creation is a gift from a loving Creator God. From the bodies we inhabit, the air we breathe, the sun we bask in, the food we eat, the flowers we pick, the water we drink, the ground we walk upon, and the pets we love to the pleasures we enjoy and destinations we visit on vacation, life is filled with good gifts for us to steward and enjoy.
On our trip, we did a lot of walking through crowds. People had come from all over the world. Numerous languages were spoken, and it was obvious that many of them had made massive sacrifices of time and money to come see the Grand Canyon.
Why? Maybe because placing ourselves in creation makes us feel small. In the age of the selfie where the focus is on the individual, it is good for the soul to humbly stand in the presence of something far greater and grander than ourselves. The root word for 'humility' is to literally 'know your place'. Something as massive and long-standing as the Grand Canyon makes us feel small and our lives seem short.
We are small. Even the biggest among us is small. This means that even our big problems are—relatively speaking—small.
Our lives are short. The Bible says that our lives on this planet are like a breath on a cold morning that disappears in a moment.
All of this dawned on me as I was sitting on the rim of the Grand Canyon while my family went back to the hotel room to rest up from a long day. As I sat on the rim, some Scriptures came do mind including:
• Psalm 19:1 "The heavens declare the glory of God, and the sky above proclaims his handiwork."
• Romans 1:20 "…his [God's] invisible attributes, namely, his eternal power and divine nature, have been clearly perceived, ever since the creation of the world, in the things that have been made."
After enjoying the view for a while and spending a few moments in prayer, I thought it would be fun to flip the phone around and film a quick off-the-cuff brief Bible study on the topic of creation and humility with the beautiful view behind me.