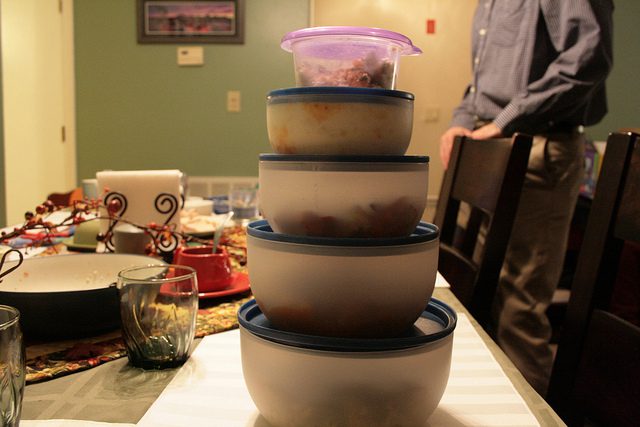 How do you feel the first day back to work after a break? Overwhelmed? Glad to be back? Depressed as you face the reality that the most consistent quality of your daily work is its affect on you: misery?
I'm writing this post, 3 working days after the 2015 Thanksgiving break in the USA. Most of us have been back at work long enough for the joy or shock of reentry to wear off. We've settled back into the flow of the job and for some of us that equates to misery.  So in this post I outline the first of four strategies for dealing with a miserable job and it goes back to Thanksgiving.
The Season of Gratitude
In US America, we don't agree on who we should give thanks to or what we should say thank you for, but we do agree on one thing—gratitude is a good thing. Movie stars, talk shows, local news stations, and preachers were asking people what they were thankful for, inviting them to broadcast their gratitude.
Gratitude is in because science has come around to the surprising discovery that grateful people are happier. (For an example, see this piece from Fast Company: http://www.fastcompany.com/3039076/why-thankful-people-are-happier-and-healthier)
So perhaps this is mere pragmatism: gratitude is in because gratitude works.
Or maybe, just maybe, gratitude works because the practice of celebrating the good in our lives connects us to a greater truth.
Gratitude in God's Story.
If we look at our lives (including our work) as part of God's bigger story as laid out in the Bible, we see that gratitude is the fitting response.
1. God gives us a our existence, right down to the current breath in our lungs (See Acts 17:28)
2. God gives us forgiveness and the chance to start over (See Romans 5:12)
3. God delivers us from many calamities in life (See Psalms 107)
4. God gives us the capacity to be productive, to generate wealth with our abilities. (See Deuteronomy 8:18)
For me, these God-connections are helpful.   To be honest, though I have a lot to be thankful for, I'm not a naturally grateful person.  My attention gravitates to the future and what can be.  I fixate on areas for growth or improvement.  So being reminded that in a very real sense, my life is built on the gifts of another, nutures a sense of grateful appreciation that slows me down and makes me a bit easier to live with!
Gratitude for Your Miserable Job
For these reasons and more, the first and most basic strategy for dealing with a miserable job is to be grateful for the aspects of that job which you can celebrate:  perhaps it's the hours or some of the people you work with or the commute or the building or the product you sell or the salary. Even if your searching for a needle in a haystack, there is most likely at least one needle there. Being grateful for a specific aspect of your job does not mean you should stay. But as we think about the God who has given us everything and cares about everything that weighs us down, thanking him for positive aspects of our current work is the place to begin the process of finding better work.
How about you?
Can you think of 5 things to be thankful for in your current work?
_____
Pic: https://www.flickr.com/photos/cdaisym/5217414079/in/photolist-8X3Bra-7iAqKj-7trNhw-48P6ng-dvD3EH-aK3HS4-4cRaKX-5Ef6kk-7iYDbS-5EUcM2-49AT1W-dvJBoY-dxQnQ1-5F6a5K-dwuQ47-499Fj4-9LTm7-9LTm4-8XWBV3-8LJTZh-8UioNL-5FtLDj-6VVv1-pZVbTE-ChkRk-5EKu4P-t6QyP-hVFsQx-6TnZS-48TKoc-48rvDA-sTy74-8YmDNd-zG7kC-5FzcRU-qciJrg-aP32zT-49Gadm-xp3Gpd-8Xf17q-dvC6qv-4bD5Ep-aXJmi8-oJbab1-91inqX-4avret-4avr8X-aM68aK-aKGdQp-uY2Pn
https://creativecommons.org/licenses/by-nc-nd/2.0/legalcode